Xiaomi boasts a series of physical stores, the Mi Stores, to rival any rival brand yet, the purchase of a smartphone and / or gadget of the brand may sometimes be an operation that takes time that the user might not have, who could become impatient waiting to be served by one of the clerks. Despite the growth of online market, many still do not rely on certain services and therefore Xiaomi has decided to launch a new service to meet the needs of this Mi Fans niche.
We are talking about vending machines called Mi Express Kiosk, where the consumer can directly buy smartphones and accessories of the Chinese brand by using credit cards, cash, debit cards and UPIs as payment forms. The service is currently available only in India, a country that drives Xiaomi's success in terms of turnover and sales records for individual devices.
Fans me, we've introduced an innovative way to buy your favorite #Xiaomi products with #MiExpressKiosk. It's simple! Just choose a product with your debit / credit card, cash, or UPI.

Experience at Manyata Tech Park and our office in ETV. 50 more kiosks coming your way. pic.twitter.com/uqjjKkbb2b

- India (@XiaomiIndia) May 2, 2017
Xiaomi India introduces Mi Express Kiosk: vending machines for smartphones and gadgets
Mi Express Kiosk allows consumers to obtain products directly, eliminating operational and cost inefficiencies since there is no intermediary (usually represented by the physical store or e-commerce). Xiaomi thus becomes the first ever brand in the Indian technology sector to introduce this innovative retail model. All the technology that equips the Mi Express Kiosks has been studied and developed in India, further extending the commitment of the "made in India" brand.
Distributors are currently available at Manyata Tech Park and in Xiaomi's office inside Embassy Tech Village in Bengaluru. Vending machines would be available between 10: 00 and 20: 00 in India. Over the next few months at least other 50 Mi Express Kiosks should rise in the high-flow locations, gradually expanding the retail plan in metropolitan cities.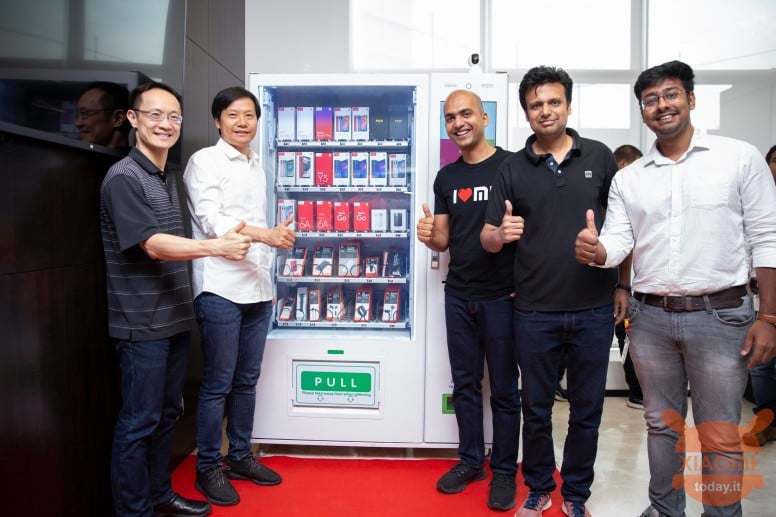 The Mi Express Kiosk is definitely an intelligent project, and who knows if the company does not plan to export it here in Italy. And what do you think? Would you like to buy a smartphone like a chocolate bar or do you still prefer the "physical" and visual contact of the traditional seller?
Are you interested in OFFERS? Follow our TELEGRAM Channel! Many discount codes, offers, some exclusive of the group, on phones, tablet gadgets and technology.