Finally also Xiaomi Mi 10T Lite, the smallest of the latest family, is updated to the release that everyone has been looking forward to. To tell the truth we are a little surprised by the speed with which this device received the update. In fact, many of the brand's devices have had to wait longer than normal for the latest release of the operating system. However, it must also be said that i Xiaomi devices in general are not the last to enjoy system updates. We know in fact that realme (just to name one) still struggling to deliver the Android version on devices. In any case, let's see what's new for this model.
Xiaomi Mi 10T also receives Android 11: from this moment all users with Global Stable ROM can install the update
Xiaomi Mi 10T Lite with ROM Global Stable is receiving the update ad Android 11. This is the smallest of the family I 10T and also the last of the three to update to the latest major release. In fact, since this morning the official rollout on a global scale update with build number 12.0.2.0.RJSMIXM. As you can easily see from the initials MI, the update affects all smartphones in question with ROM Global. Consequently if you have EU ROMs or devices branded, you have certainly not received the notification.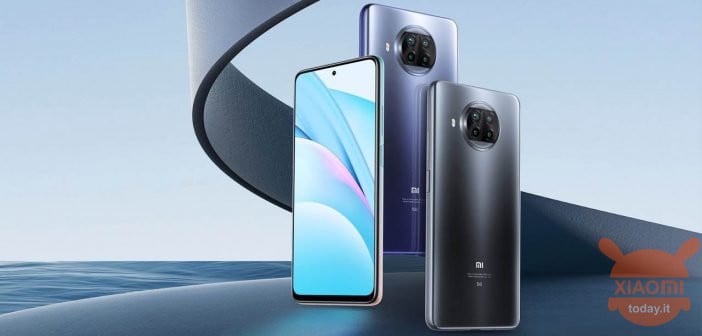 As usual, let's summarize who will receive the update, when and how. Regarding who

we have already said what is needed; for the when everyone has to wait a bit. In fact, it is not certain that all users will receive the package in question via OTA. Indeed, it is a stable beta, so it is highly unlikely that everyone will receive it soon. It could take days (maximum one week in any case); for the like it is easy to say: via OTA, or you will receive a notification via the updater of your device.

For those who do not want to wait for the official arrival we leave the link to download the recovery below. Recall that since it is a recovery it is necessary unlocking the bootloader and ROM flash to install it. We do not recommend doing this as it is a stable beta: you may run into compatibility problems if you are not part of the beta program.

The Xiaomitoday.it team is released from any responsibility in case of damage to the device as a result of modding operations
Buy on Amazon
296,00€
available
18 new from 278,00 €
Last updated on March 1, 2021 13:19
Are you interested in OFFERS? Follow our TELEGRAM Channel! Many discount codes, offers, some exclusive of the group, on phones, tablet gadgets and technology.