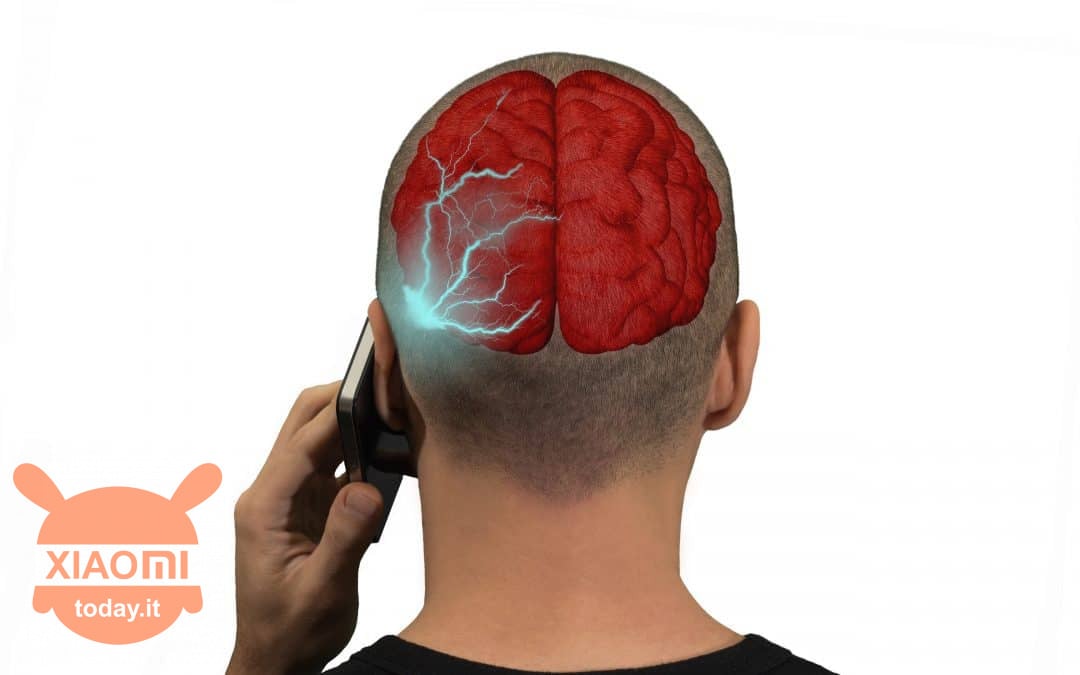 Before going into the article it is right to make a dutiful explanation to the Super Quark, albeit short. In very simple terms the SAR (Specific Absorption Rate) value indicates the energy absorption of the phone's radiation on our body within a certain period of time. Measurements of the SAR value are usually performed on the whole body or on fabric samples and the tests are done during a call, that is the moment when the device emits a greater number of electromagnetic waves. In Europe the limit is 2 W / Kg in a sample of 10 grams of tissue. In the United States the value must be less than or equal to 1,6 W / Kg. In the scientific field there is still a lot of debate about the actual correlation between smartphone radiation and the growth of cancer cells, but in any case it is advisable to buy a smartphone with decidedly low SAR values, assuming that generally the most "dangerous" ones are those not really recent market launch.
Read also: Here are the SAR values ​​of all Xiaomi smartphones
Having said that, few still consider the SAR value as an effective feature for the purchase of a smartphone, going beyond what are the simple technical and software specifications. Now let's be clear that I don't want to create any alarmism and I stress the European limit of the SAR value equal to 2W / Kg. On these bases every smartphone before it is available on the market is carefully checked by the German Federal Office for Radiation Protection, which after each check also updates the list of all mobile devices subjected to the examination.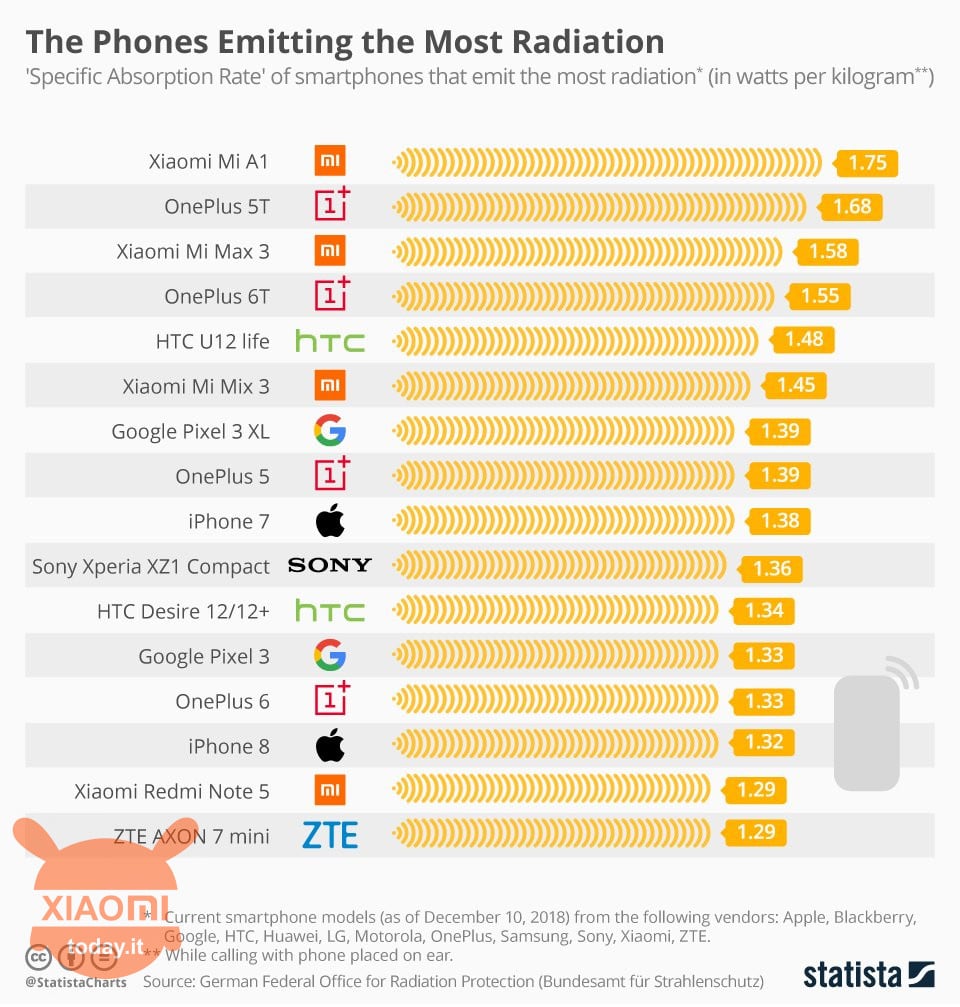 It is not up to me to say whether smartphones are really dangerous or not, even if the end user could make less excessive use of it, perhaps with some changes that will only bring benefits in the long run. For example, you could start using the earphones or where possible the speakerphone, but above all for some short communications you could send a message instead of making a call. In short, digital minimalism could begin to take on more and more ground. For the record below, we also enclose the list of the least harmful 15 smartphones, where to win (in the same category as Samsung Galaxy Note 8) is always a chino ...
Are you interested in OFFERS? Follow our TELEGRAM Channel! Many discount codes, offers, some exclusive of the group, on phones, tablet gadgets and technology.