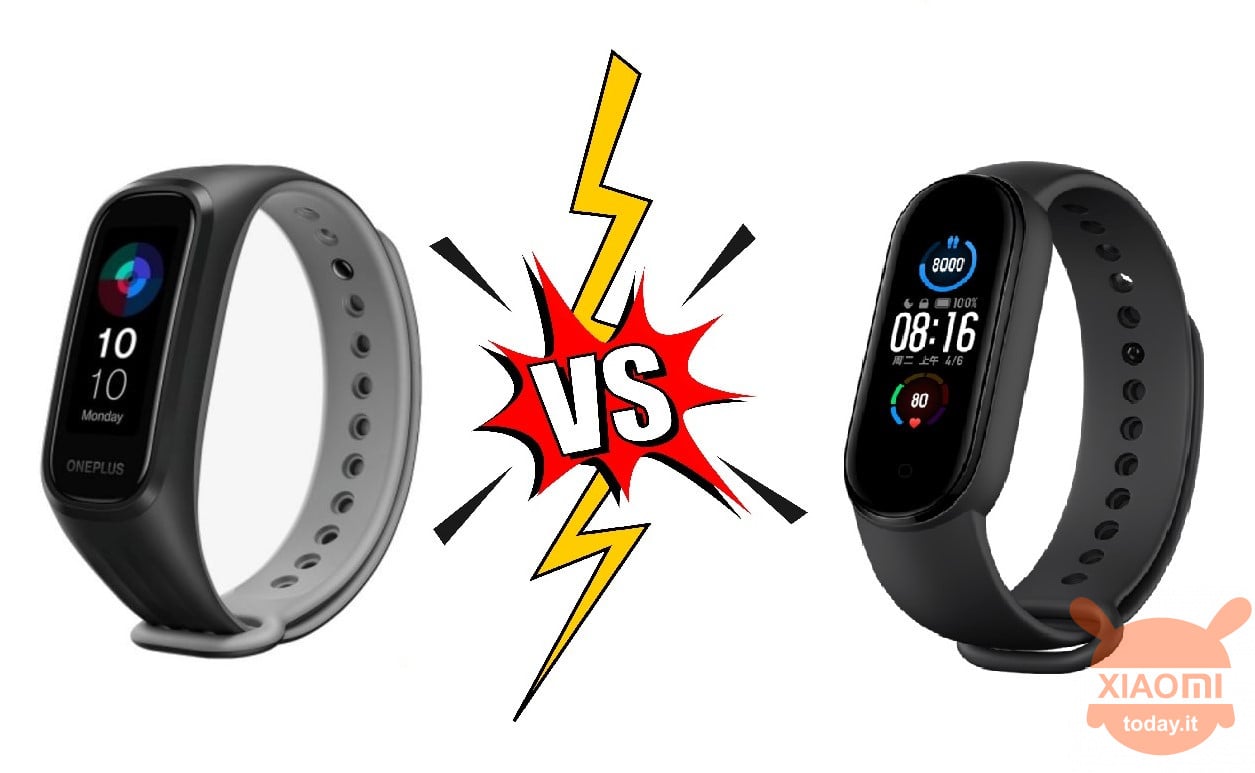 A few days ago, the first OnePlus smartband debuted, rightly called OnePlus Band. It is a fitness tracker along the lines of that of Oppo but with some differences. Compared to her there are improvements besides the fact that we do not have a strap attached to the two aluminum handles., But rubber. But since it came out there was little to do: i compare with Xiaomi Mi Band 5 they started and have never stopped, although we believe that is closer to the Amazfit Band 5. We therefore decided to do one comparative to give you the opportunity to decide which of the two is more for you.
Xiaomi Mi Band 5 compared to OnePlus Band: these are certainly two complete smartbands, the most complete, but which one is for you?
Design and materials: Xiaomi Mi Band 5 vs OnePlus Band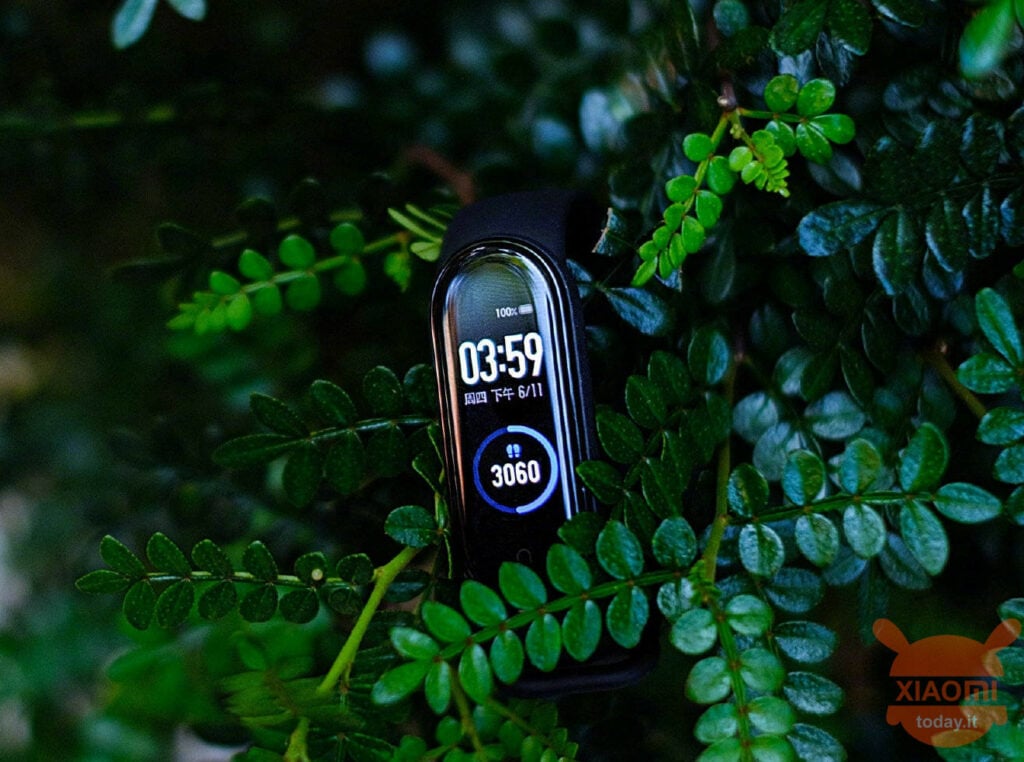 Xiaomi Mi Band 5: 46.95 × 18.15 × 12.45 mm, weight 11.9 g, 1.1 ″ AMOLED display and 126 x 294 resolution
OnePlus Band: 40.4 x 17.6 x 11.95 mm, weight 10.3 g 1.1 ″ AMOLED display and 126 x 294 pixel resolution
In terms of weight, measurements and displays, the differences are minimal. There Xiaomi's smartband turns out to be slightly larger perhaps because of the oval shape. It is precisely this that changes in fact: the OnePlus Band has a more squared profile and this makes it more compact. Display size and screen resolution are identical, so nothing to say. But there is one thing to say: only the Mi Band 5 is equipped with a magnetic adapter which allows you to recharge it without removing it from the strap. What, this, that does not happen with the OnePlus smartband. One thing to say also about materials: the Xiaomi fitness tracker strap is made of thermoplastic polyurethane (TPU) while that of the OnePlus Band is made of silicone.
Sports activities and surveys: Xiaomi Mi Band 5 vs OnePlus Band
Xiaomi Mi Band 5: 11 sports activities (outdoor running, brisk walking, cycling, treadmill, swimming, free activity, exercise bike, elliptical, skipping rope, yoga, rowing machine)

OnePlus Band: 13 sports activities (outdoor running, indoor running, fat burning run, outdoor walking, outdoor cycling, indoor cycling, elliptical, rowing machine, cricket, badminton, pool swimming, yoga, free workout)
The sports activities of the OnePlus Band are more than those of the Mi Band. However it must be admitted that the additional sports of the former they are not very common in the West (see cricket and badminton): it is necessary to remember at this point that at the moment the OnePlus is only available in India while that of Xiaomi can be purchased anywhere in Italy. Unfortunately the Xiaomi Mi Band 5 is not equipped with the SP02 feature (which has the Amazfit Band 5 instead) while the OnePlus Band is equipped with it. This feature is highly requested by users and the absence of the first fitness tracker has made many Xiaomi fans incredulous. In contrast, the smartband of OnePlus loses two important features present on the other: menstrual monitoring and stress monitoring. Let's not forget theHuami's unique PAI functionality.
Battery and autonomy
Xiaomi Mi Band 5: 125 mAh and 14 days autonomy, magnetic recharge
OnePlus Band: 100 mAh and 14 days autonomy, wired dongle
Despite the obvious gap between the two smartbands in terms of mAh, the batteries allow a use of 14 days with normal use. However, there is a substantial difference top-up mode: while Xiaomi Mi Band 5 is equipped with a magnetic adapter OnePlus Band can only charge with a wired dongle. Furthermore, if for the first it is possible to attach it without removing the egg from the strap for the second this cannot be done.
In this comparison we have highlighted only the differences and not them similitudes. These are: sensors, various features and dials. For what concern price we are unable to say anything at the moment: the cost in Europe of the OnePlus Band is not known. However, we expect thatand two smart bands will be equal.
Buy on Amazon
33,99 €
available
70 new from 33,99 €
2 used from 30,38 €
Are you interested in OFFERS? Follow our TELEGRAM Channel! Many discount codes, offers, some exclusive of the group, on phones, tablet gadgets and technology.