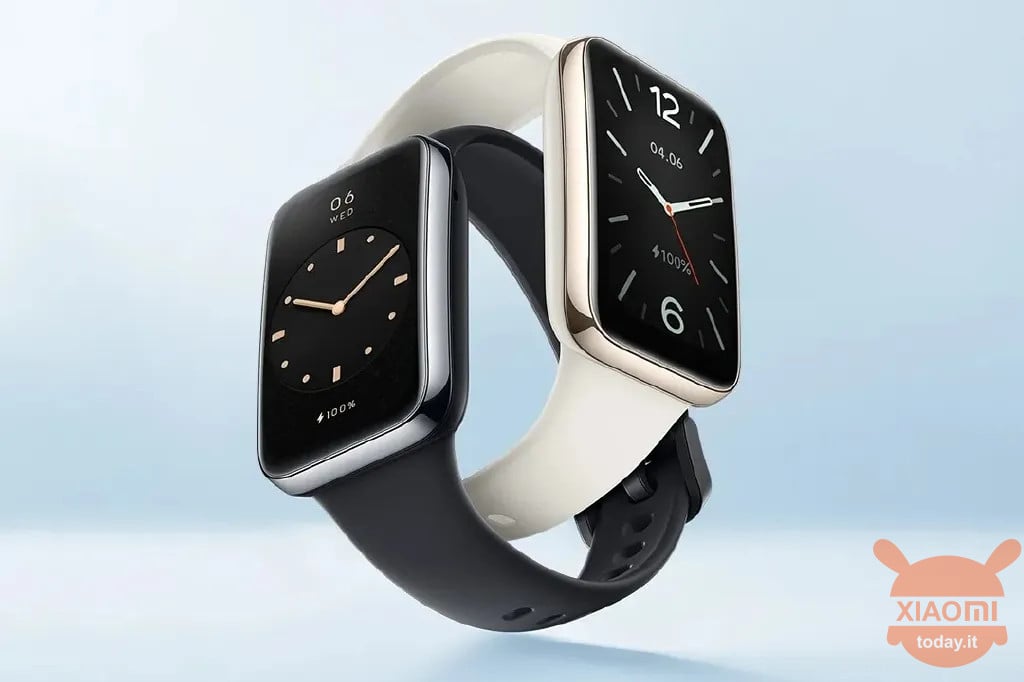 A couple of days ago we reported that the Xiaomi Mi Band 7 Pro in China. Well, today the brand revealed the arrival of a very interesting feature on the next fitness band.
Xiaomi Mi Band 7 Pro coming with a new Always-On feature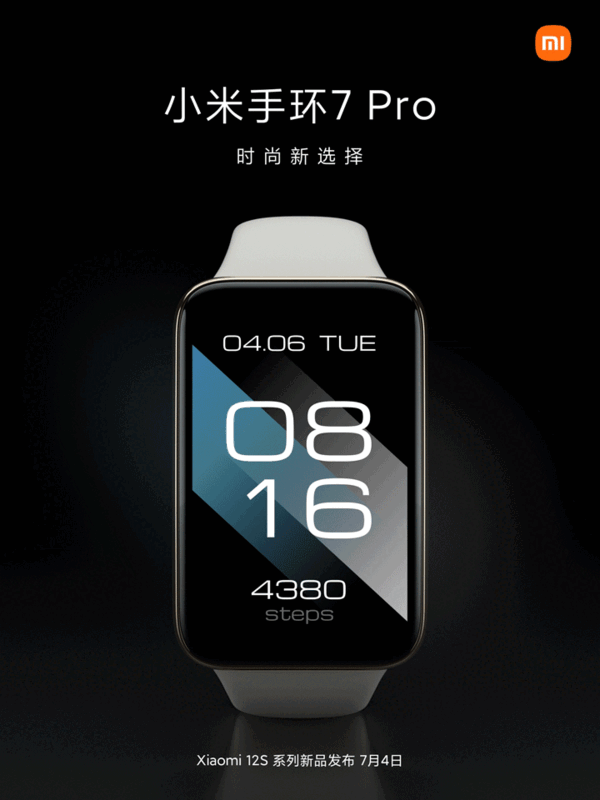 In particular, Xiaomi announced that the Mi Band 7 Pro will support a new "Always On" function. Without having to lift your wrist, you can then easily view notifications, time and other information at a glance anytime, anywhere.
Perhaps more importantly, there will be a rich variety of watch faces to view information. The brand should also allow third-party watch face downloads within its app, so users can choose freely.
Furthermore, as we can see in the GIF, these special watch faces change with a dedicated animation that makes them go from colored to black and white. This is likely due to the fact that AMOLED screens consume much less power when black is used instead of any other color. So it will be possible to view all the info saving battery compared to the original color watch face.
Chinese media also report that these animations will be very smooth, which will make the fitness band look more premium and quality.
In general, we can say that in this generation there will be the greatest "transformation" since the birth of the Xiaomi Mi Band. The design has been changed from an oval shape to a square shape, with a rectangular screen inside it, the viewing area has increased significantly and the viewable contents have also increased significantly, so we will have a quite user experience different than in the past.
Finally we remember that according to the previous leaks, the Xiaomi Mi Band 7 Pro will improve the GPS function and increase the battery capacity. The advantage of the independent GPS is that if you want to record a journey, you don't need to carry your smartphone with you.
Xiaomi Mi Smart Band 6
8 used by 24,95 €
30 November 2022 12: 14

Amazon.it
Price updated on: 30 November 2022 12:14