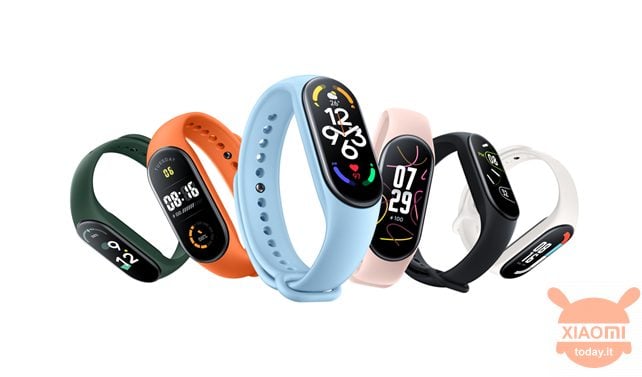 Today Xiaomi announced that shipments of the latest Mi Band 7 have already exceeded 1 million units, all less than a month from the presentation and less than three weeks from the launch on the market of the smart band, this is a new record for the brand.
Record-breaking Xiaomi Mi Band 7: over 1 million units already shipped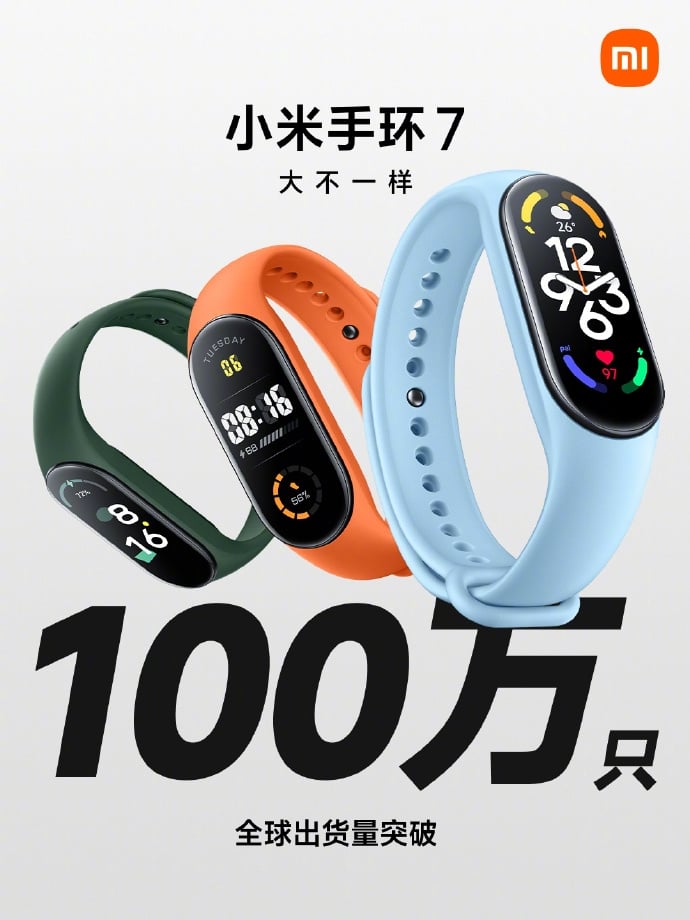 Recall that at the press conference on May 24, the Xiaomi Mi Band 7 was officially released at the price of 249 yuan (35 euros), while the Xiaomi Mi Band 7 NFC version had a price of 299 yuan (42 euros). Sales on the various Chinese ecommerce platforms began on May 31st.
Let's quickly recap the specifications of the Xiaomi Mi Band 7 which arrives with a 1,62-inch AMOLED display and a visible area increased by 25% compared to the previous version.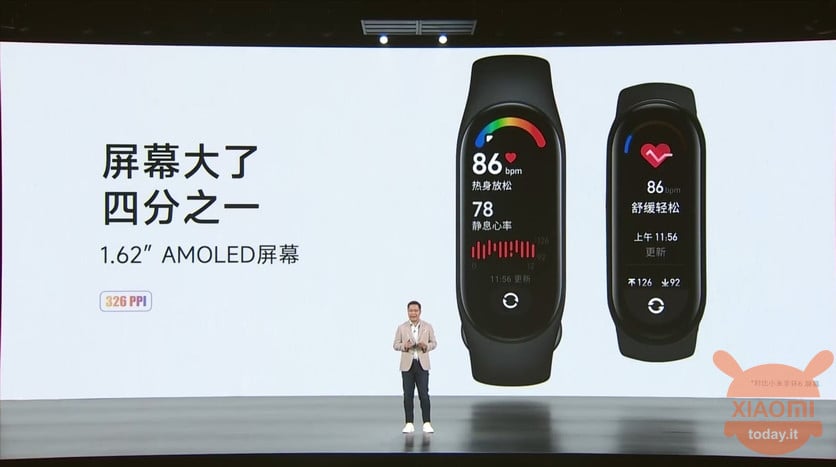 Along with the larger screen we also find redesigned icons, intuitive data display, natural dynamic effects. In general, the more modern design not only improves the aesthetics, but also greatly improves the user experience in reading data.
In terms of sports tracking, the Xiaomi Mi Band 7 supports four major professional sports data analytics and provides all-round sports driving. While for health, the fitness band supports continuous monitoring of blood oxygen throughout the day and informs us if the oxygen content in the blood is below 90%.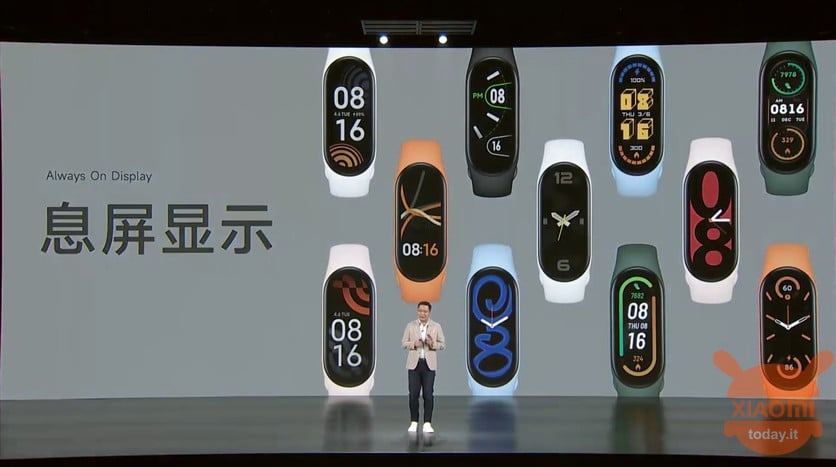 As for hardware, the Xiaomi Mi Band 7 has been updated to the new Dialog 14706 processor, which has higher performance. Sports modes have been increased from 30 to 120 with the newly developed operating system.
The Mi Band 7 is available with 6 types of colored straps and a sweat-guiding groove design to reduce the feeling of sweaty. It also supports the antibacterial function thanks to the addition of a silver glass carrier antibacterial agent for an antibacterial rate against Escherichia coli and Staphylococcus aureus that exceeds 99%.
Xiaomi Mi Smart Band 6
4 used by 24,95 €
30 November 2022 3: 55

Amazon.it
Price updated on: 30 November 2022 3:55