Week of Xiaomi Mi MIX 3 and I would add: finally! After the company has unveiled the date of presentation of the next bezel-less series (planned for the 25 October), we are in fact submerged with new "leaks" that portray the smartphone in action and teaser that make us hope for the top features of range that we will find on board.
Xiaomi Redmi 7 Global
FREE Shipping 8 / 10gg - Cover and Complimentary Film - Italy Guarantee 🇮🇹
The last sighting of the Mi MIX 3 comes, as always, from China, this time the device is portrayed at work in combination with one of the most fascinating laptops of the Chinese house, the Xiaomi Mi Notebook Pro. Let's look at the video below!
Xiaomi Mi MIX 3: Unlock the laptop with a slide!
As we can see in the video, the beautiful Xiaomi Mi MIX 3 with Full Screen design (true this time) is used to unlock the next laptop. Now, it is difficult to tell from the video if the fingerprint sensor is used under the screen or if you just slide the display down to authenticate on Windows 10. Surely we will know more about the official launch in just over a week.
For those who had lost all the teasers and past speculations, we do instead a small ripassino. The Xiaomi Mi MIX 3 will have a sliding design where the front and back can slide vertically so that the camera (or cameras), the sensor for face recognition and other components are exposed and therefore able to function.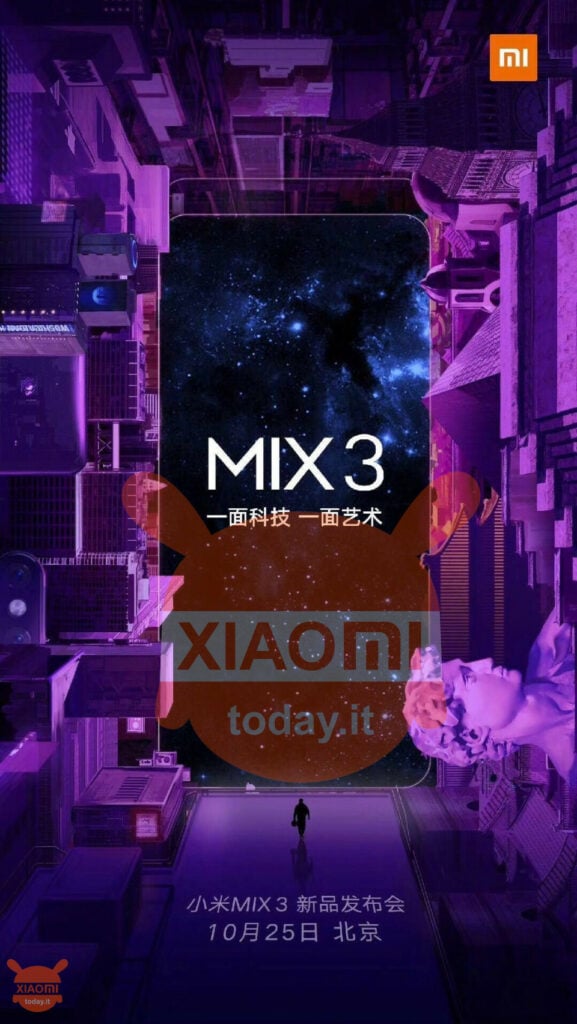 The Mi MIX 3 will then be equipped with a fingerprint sensor under the screen, connection internet 5G and most likely it will also be available in a version with well 10GB of RAM, while the onboard processor will almost certainly be the powerful Snapdragon 845.
As for the speculations, the last one portrays the terminal in mode wireless charging at a power of 50W, something never seen before on a smartphone.
In any case, very little is missing at the launch, so we just have to wait a few days to find out more!
Are you interested in bidding? Follow our Telegram Channel!
A lot of discount codes, some exclusive offers from the group, phones, gadgets and gadgets.