 Eating healthy and tasty is now easier than ever thanks to Xiaomi Mi Smart Air Fryer 3.5L, an innovative appliance that is revolutionizing home cooking. This high-quality air fryer allows you to enjoy your favorite food with less oil, less fat and without the hassle of smoking. Currently, you can buy it at an affordable price on Amazon. Find out more about this fantastic one offering and how the Xiaomi Mi Smart Air Fryer can improve your cooking experience.
Healthy and crunchy cuisine
The Xiaomi Mi Smart Air Fryer 3.5L uses high-speed heat current circulation technology to ensure even cooking. This means you can enjoy dishes that are deliciously crunchy on the outside and soft on the inside without immersing them in hot oil. With this air fryer, you can maintain the authentic flavor of the food you love while minimizing your fat intake.
Versatility in the Kitchen
This fryer isn't just for frying. You can adjust the temperature from 40℃ to 200℃, which makes it perfect for a wide range of preparations. In addition to frying, you can defrost foods quickly and efficiently and even make homemade yogurt. The dual-speed fan helps create the perfect microclimate for each of these operations.
Long Term Programmable Cooking
Do you need to prepare foods that require long cooking times? The Xiaomi Mi Smart Air Fryer can do it for you. With up to 24 hours of programmable cooking, you will have the flexibility to prepare snacks such as dried fruit or dried meat for the whole family, without having to constantly monitor the cooking process.
Saving Time and Energy
With a heating power of 1500W, this air fryer allows you to quickly heat and evenly cook your dishes. This means you can save precious time in the kitchen and enjoy healthy meals without sacrificing taste.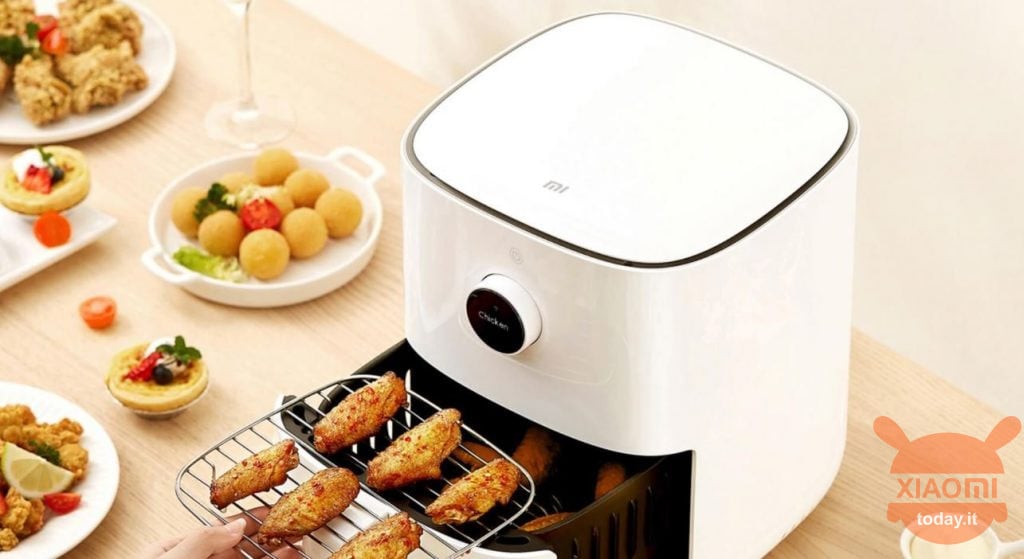 Ease of Cleaning
No one likes spending hours cleaning up after cooking. The Xiaomi Mi Smart Air Fryer 3.5L features a double-layer non-stick coating that makes cleaning a breeze. Food residues will not adhere to the surface, and you can clean it easily.
Xiaomi Mi Smart Air Fryer 3.5L on offer on Amazon
The Xiaomi Mi Smart Air Fryer 3.5L, of which there is also the 4 liter model it is an appliance that combines versatility, efficiency and convenience. With her special offer on Amazon at €64,99, there's no better time to bring this high-quality air fryer home. Prepare tasty and healthy meals for you and your family with ease, thanks to this incredible product. Don't miss the opportunity to enhance your dining experience today!