Just over a month ago, the Chinese giant Xiaomi presented theirs first Mi WiFi Mesh router, a very interesting device that serves to improve the performance of our home WiFi network.
Well, despite the fact that we had already learned a lot of information and the router had been officially announced, until now we have not been able to know the price of the same. This changes today, albeit unofficially, after the general manager of Xiaomi's smart hardware department, Tang Mu, let the possible price of the device escape on the Chinese Weibo social network.
Xiaomi Mi WiFi Mesh router will cost more than 130 €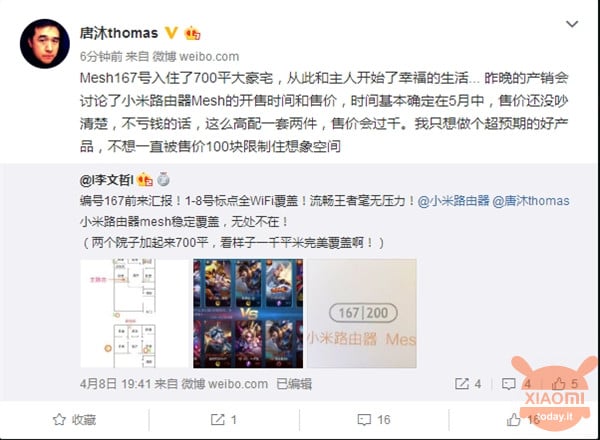 So, let's go straight to the point, how much will it cost? Tang Mu has clearly said that the Xiaomi Mi WiFi Mesh router will not cost less than 1000 Yuan, translated into euros we talk about over 130 euros; definitely not the cheapest of Xiaomi gadgets. The general manager then specified that the company has worked hard to create a quality product that will exceed the expectations of many, this has not allowed the brand to cut production costs by much.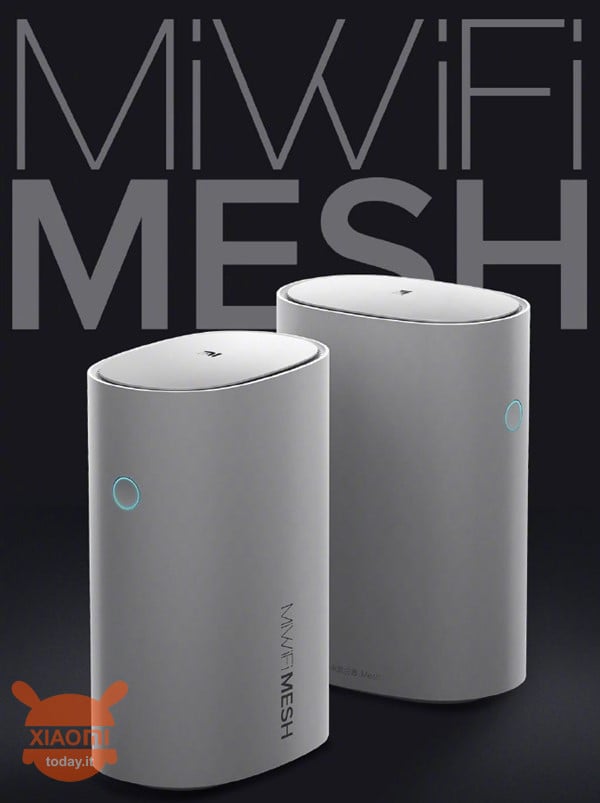 As we said before, in fact, the router uses modern Mesh technology to be able to connect multiple channels in a hybrid network that can be of help in different types of homes. The Mesh network works both with WiFi at 2.4Ghz frequency and at 5Ghz, with a power line and through Ethernet cable. The maximum line speed will be of 2567Mbps (via Ethernet), internet provider permitting.
In addition to the advanced Mesh technology, the Mi WiFi Mesh router is also noted for the original "chimney" design that serves to keep temperatures under control. Inside we find in fact a very large multilayer metal heat sink with nano-materials having a strong dissipating power. This serves to absorb all the heat generated by the chip and other components, dissipating it upwards, somewhat like an Apple Mac Pro.
Finally, we would like to point out that the price could vary considerably compared to the 130 € mentioned above, as Tang Mu said it will cost over 1000 Yuan, but did not specify a maximum price, which could therefore rise by some tens of euros.

🇨🇳 Priority Line Delivery (Delivery 10-15gg, NO customs) ✈
Are you interested in OFFERS? Follow our TELEGRAM Channel! Many discount codes, offers, some exclusive of the group, on phones, tablet gadgets and technology.