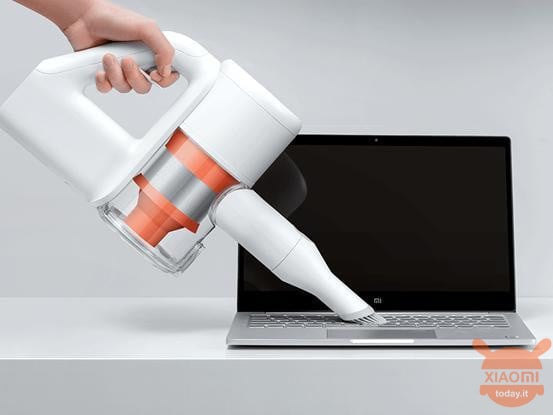 It seems to have passed an eternity since the last household appliance presented by Xiaomi but the fasting period ends today with the new accessory offered by the Chinese giant. This is Xiaomi Mijia Handheld Wireless Vacuum Cleaner, the new cordless and lightweight vacuum cleaner that will allow you to clean your home quickly and without tiring.
If like us you are interested in all the gadgets for the home produced by our favorite Chinese company, read on to find out more!
Xiaomi Mijia Handheld Wireless Vacuum Cleaner presented, powerful and economical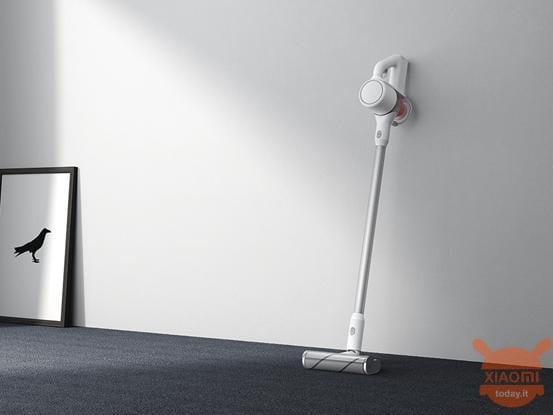 Let's start with design, which as you can see is quite minimal, with a full-bodied handle in which we find the engine which is in any case smaller than other devices of the same type. Furthermore, the Mijia vacuum cleaner is also relatively light, so it will be easier to use it for long periods without getting too tired.
The Xiaomi Mijia Handheld Wireless Vacuum Cleaner is equipped with a brushless motor with a power of 350W and a suction force of 20-25KPa or 100AW, equivalent to that of the Dyson V10 (which goes 24KPa), the internal design is instead 9 cyclones concentric with a maximum speed of 100,000-rpm. Then there is a 5-pass filtering system that allows you to block 99.97% of the dust, eliminate pollen and PM2.5 particulate.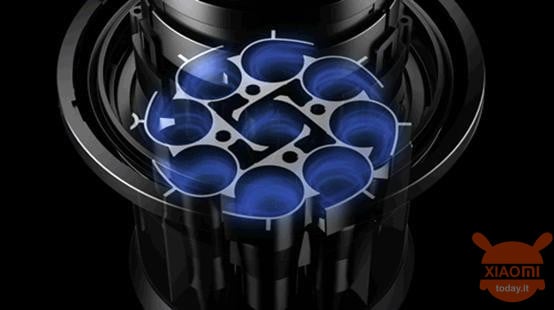 The vacuum cleaner comes with four accessories that include a soft velvet brush with integrated motor, a brush to remove dust from electronic devices, a nozzle for precise cleaning around corners and in tight spaces and a multipurpose brush for easy passing. between different surfaces.
As for weight and autonomy, the Mijia Handheld Wireless Vacuum Cleaner weighs only 1.5kg and has an 2500mAh battery. Thanks to it you can use it for 30 minutes in standard mode, which means effectively cleaning an area of ​​160 square meters without having to recharge it.
We would like to point out how the new Xiaomi vacuum cleaner takes up the design of other devices previously launched on the market that have led the brand to win several international awards. With a design that is called "humanized", that is, it is in harmony with our daily life without affecting usability and is also silent with a low noise mode for only 72dB.
Finally, all the components of the vacuum cleaner can be washed independently, so there is no need to change any component, at least until wear is over.
As for the price, the Xiaomi Mijia Handheld Wireless Vacuum Cleaner is now on sale in China at the price of 1299 Yuan, just above 170 €. A tiny figure when compared to similar devices with prices from 300 euros upwards.