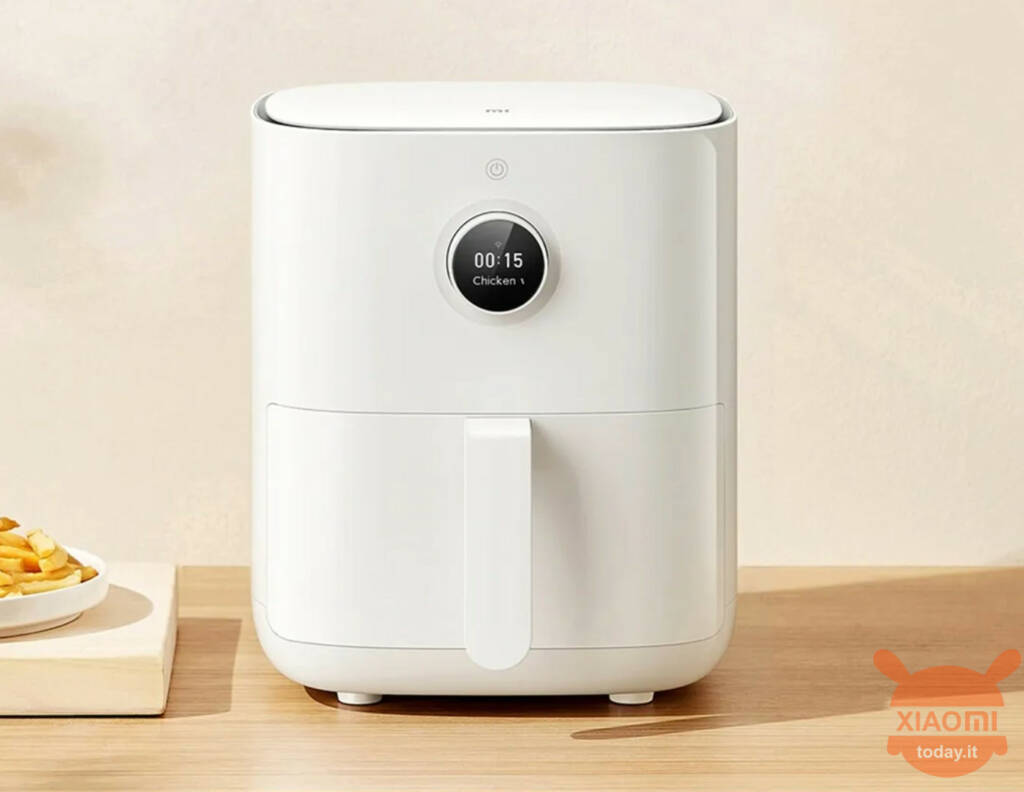 Do you fancy french fries but prefer to avoid frying oil? Well, then the product from today on offer on the Hekka is right for you. The excellent Mijia Smart Air Fryer 3.5L can in fact be purchased at the price of only 68,27€ (instead of € 91,35) if you use the discount code XMFRYER extension. Click here to take advantage of the offer. We point out that the product is shipped free of charge from the warehouse in Italy.
Xiaomi Mijia Smart Air Fryer 3.5L Deep Fryer is a super deal with this coupon
Going to the specifications of the Mijia Smart Air Fryer 3.5L, the Xiaomi air fryer uses a heating system with 360 ° hot air circulation, forming a flow of heat that covers the food from all directions, making the food more evenly. heated or cooked.
At the same time, during the entire cooking process, there is no splash or smoke caused by the oil. So we can then "fry" without sputtering the frying house.
The product also adopts a design divided into sections with a double-layer non-stick PTFE coating for contact with food then accompanied by a special food grill.
The Mijia Smart Air Fryer can not only fry French fries, chicken wings, and other fried dishes, but it can also grill steaks, yogurt, dried sweet potatoes and much more.
The product has a precise temperature range ranging from 40 to 200 degrees centigrade, and it is possible to change the fan speed to two intensities. It can therefore defrost food at a low temperature, cook various types of dried fruit and vegetables, meat and ferment at a constant temperature for the production of yogurt.
It is therefore an appliance that integrates the functions of oven, microwave, fruit dryer, yogurt machine, etc.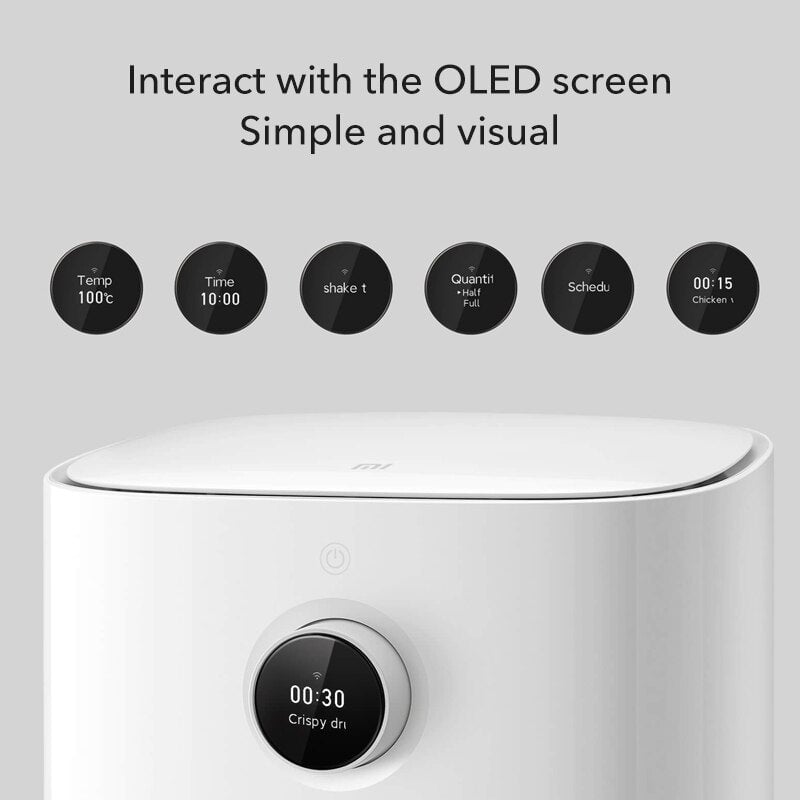 As for the smart side, the Mijia Smart Air Fryer uses an interactive OLED screen with a single button control to adjust the cooking temperature, time and display the various suggestions depending on the recipe. Furthermore, as a Mijia product it can be connected to the Xiaomi ecosystem.