Since artificial intelligence (AI) has become part of everyday life, it becomes almost difficult to imagine the infinite uses to which it can be applied. One of these is provided by Xiaomi, which has put a new microphone on sale on its crowdfunding platform, which allows the transcription of texts thanks to the artificial intelligence technology developed by Alibaba Cloud.
Xiaomi presents a microphone with AI technology: you talk, he writes
The microphone is manufactured by Shanghai Intelligent Technology Co., Ltd. and is presented as 70 x 19 x 12,7 mm for a weight of only 18 grams. Equipped with an 300 mAh battery that can be recharged via the USB Type-C port, while connectivity with the smartphone is via a 5.0 BLE Bluetooth module, for better connection stability and lower power consumption. Inside the AI ​​microphone there is also a memory from 16 GB but the Alibaba Cloud companion app also allows virtual expansion, precisely on the cloud, reaching up to 120 hours of free audio recordings.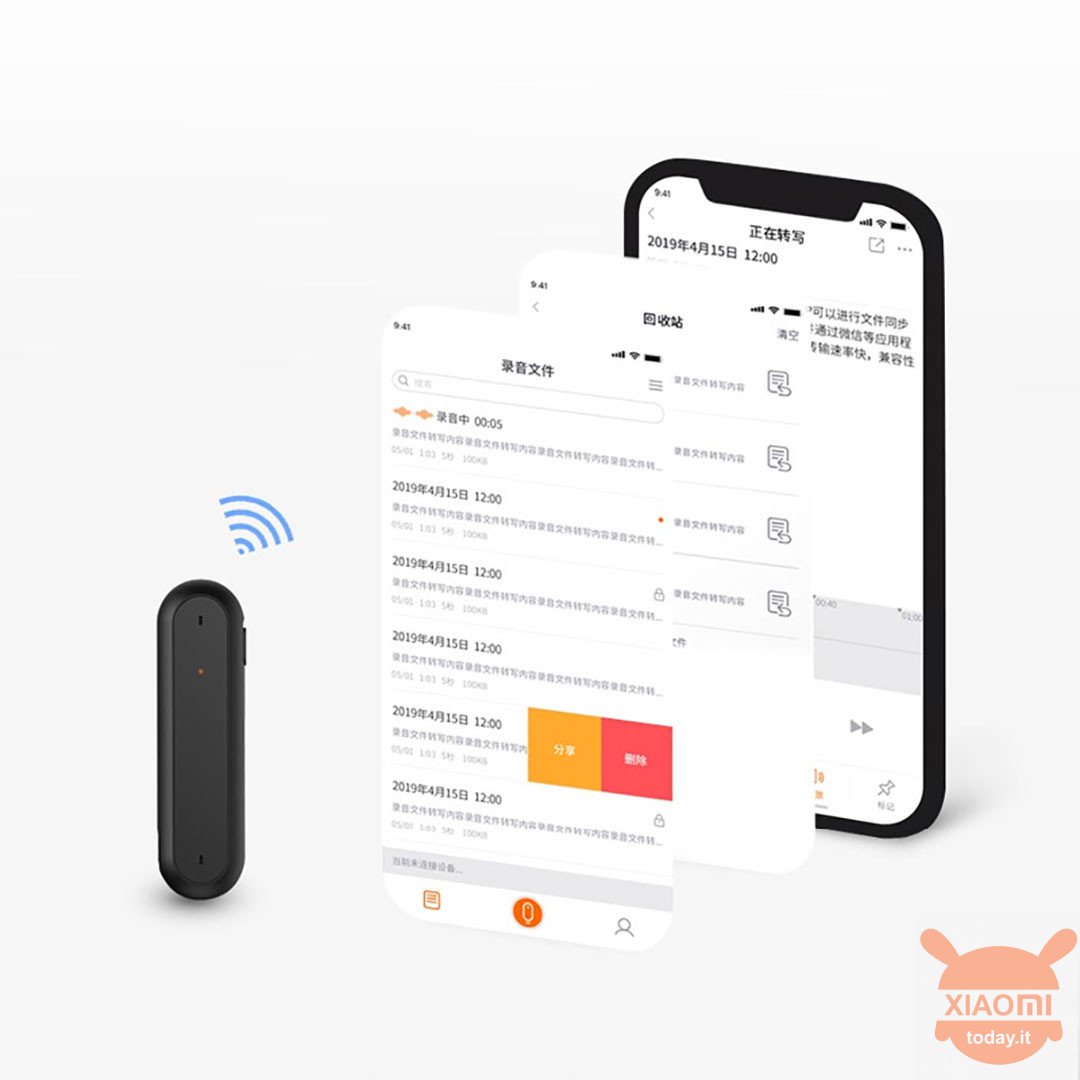 At the microphone level it is not clear if we are facing an omnidirectional coil or something else, but what stands out is the possibility of recording any conversation and transcribing it in a smart way via the companion app, thus optimizing the times that are generally used during interviews, conferences and study sessions for example.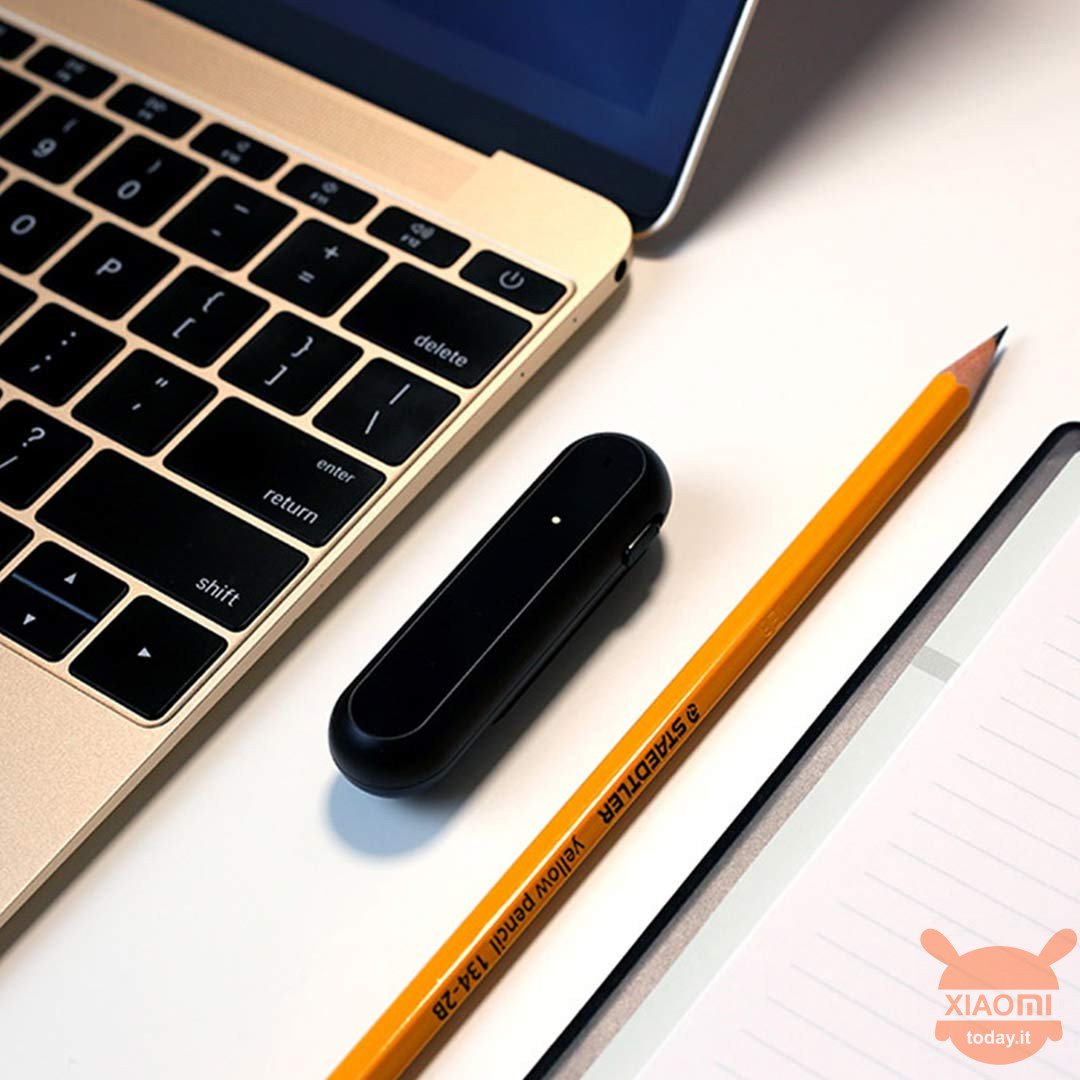 A simple sending to the smartphone of what just registered and with ul click you will find yourself an entire transcribed conference without having to put you hand to the whole. Unfortunately at the moment the Xiaomi AI microphone understands and transcribes only in Chinese and English, and perhaps we will never see a development for our latitudes. However, 199 yuan is requested for the purchase in China, equal to around 25 euros at current exchange rates. Perhaps we will see it in some alternative store, and the fact that English language support is present may be interesting for many users, although the hope of a multilingual upgrade certainly does not cease to exist.
Are you interested in OFFERS? Follow our TELEGRAM Channel! Many discount codes, offers, some exclusive of the group, on phones, tablet gadgets and technology.