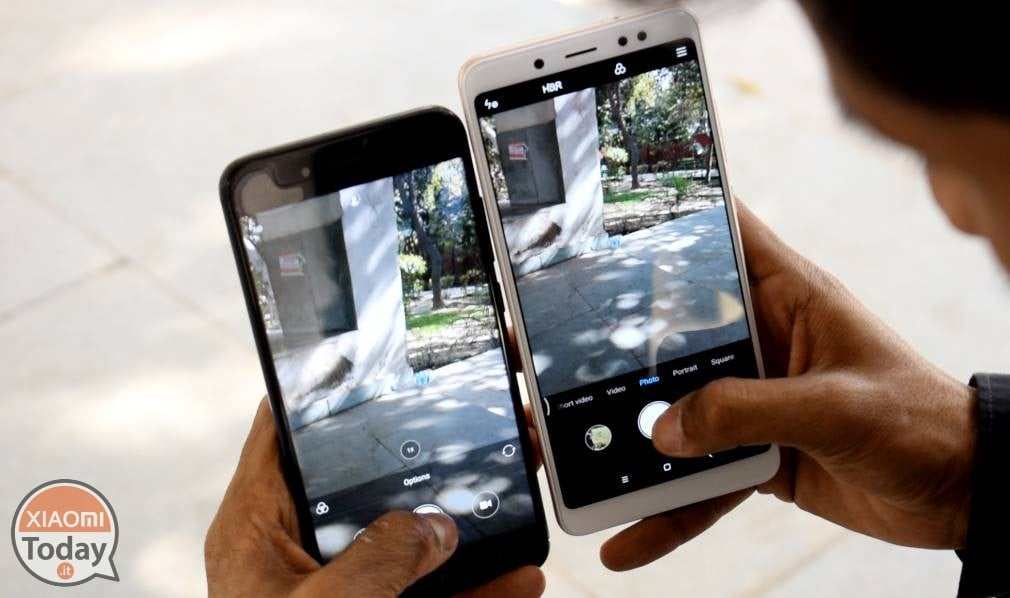 We are facing a beast! Redmire Xiaomi Note Pro 5 is undoubtedly the best smartphone in the Redmi series, with a SoC never used before, a double rear camera and a camera dedicated to high quality selfies. What if I told you that it is possible to activate video recording in 4K resolution? What it would not be possible to do by default!
Xiaomi Mi A2 4 / 64Gb Global
Shipping from Italy 2gg - Italy Warranty 🇮🇹
245€
That's right, this new smartphone from the "Redmi" line is able torecord videos in 4K resolution. This is a feature that is very much nestled in the MIUI ROM code and that, oddly enough, Xiaomi has decided to disable.
We thank a user of Mi Community that has kindly translated the guide previously developed by a user of XDA.
7 simple tricks to recharge your Xiaomi faster
* Recall, that the Xiaomitoday team is free from any damage, layoffs, exploded terminals, thermonuclear wars and much more ... 🙂
How to activate 4K registration on Xiaomi Redmi Note 5 Pro
Requirements
Xiaomi Redmi Note 5 Pro with minimum 50% battery;
Authorized root permissions; [GUIDA]
---
1
Once you have run the guide to enable the ROOT permissions, you must use a file manager and open the file /system/etc/device_features/whyred.xml
2
Find the text string that reads "support_camera_4k_quality".
3
Change the value "false" with the value "true" and then save the file.
4
Now you are free to restart your smartphone so you can enjoy the new option in the camera settings. A really very simple and accurate guide. Recall that it is always possible to go back re-setting the value as "false" in the 3 step.
According to the details provided by the source, this procedure has been tested only on theMIUI 8.4.3 Global Beta (Oreo)but, in theory, it should work also with the other versions.
Remember the specifications of this device? No?
This smartphone of fine workmanship is equipped with oneDual rear camera from 12 Mpixel (f / 2.2) + 5 Mpixel (f / 2.0)it's afront camera from 20 Mpixel with Sony IMX376 sensorand facial recognition system. Registration in 4K is guaranteed by the ISP (Image Signal Processor) present in the SoCQualcomm Snapdragon 636. There are two memory cuts available, in both cases of the LPDDR4X type (also in this case it is a first in the Redmi series). You can choose between 4GB and 6 GB, in both cases supported by 64 GB of internal memory, expandable with microSD up to 128 GB. The screen has a diagonal of 5,99 inches, with 1080 x 2160 resolution and 18 form factor: 9, with reduced top and bottom frame. Really not bad!
[Source]
Are you interested in bidding? Follow our Telegram Channel!
A lot of discount codes, some exclusive offers from the group, phones, gadgets and gadgets.