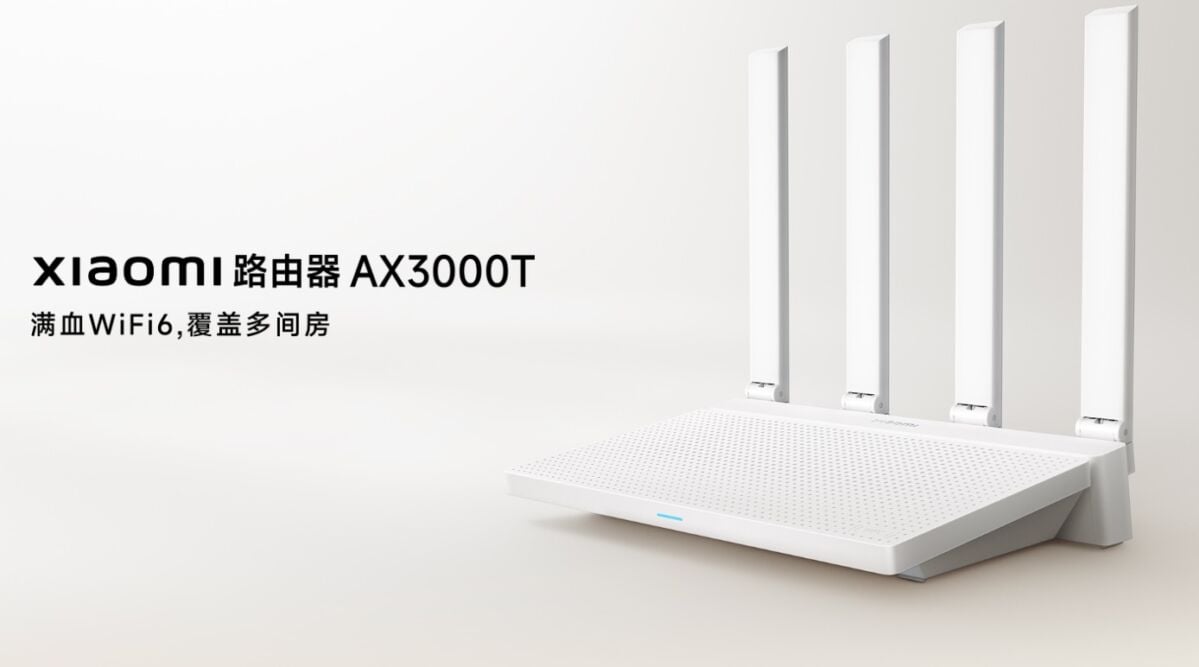 The Chinese tech giant Xiaomi has just presented its new router in China Xiaomi Router AX3000T, which offers high performance, advanced features and an affordable price.
Xiaomi Router AX3000T presented: Wi-Fi 6, 4 Gigabit ports and hybrid Mesh network
The Xiaomi Router AX3000T router is one of the first routers of the brand to support the Wi-Fi 6, the next generation of wireless standards that offer greater speed, capacity and efficiency. The router can reach a theoretical wireless speed of 3000 megabytes (2976 Mbps concurrent dual rate), nearly ten times that of Wi-Fi 5. In addition, the router supports a bandwidth of 160 MHz in the 5 GHz frequency band, which allows you to get a speed of 2402 Mbps in the 5GHz network.
The Xiaomi Router AX3000T is equipped with four high-performance dual-band antennas, which ensure stable and wide wireless signal coverage. The "2+1" antenna configuration in the 5GHz frequency band improves the 5G signal strength and solves the problem of poor signal penetration through walls. The router is capable of permanently connect up to 128 devices, making it ideal for families that use a lot of smart devices.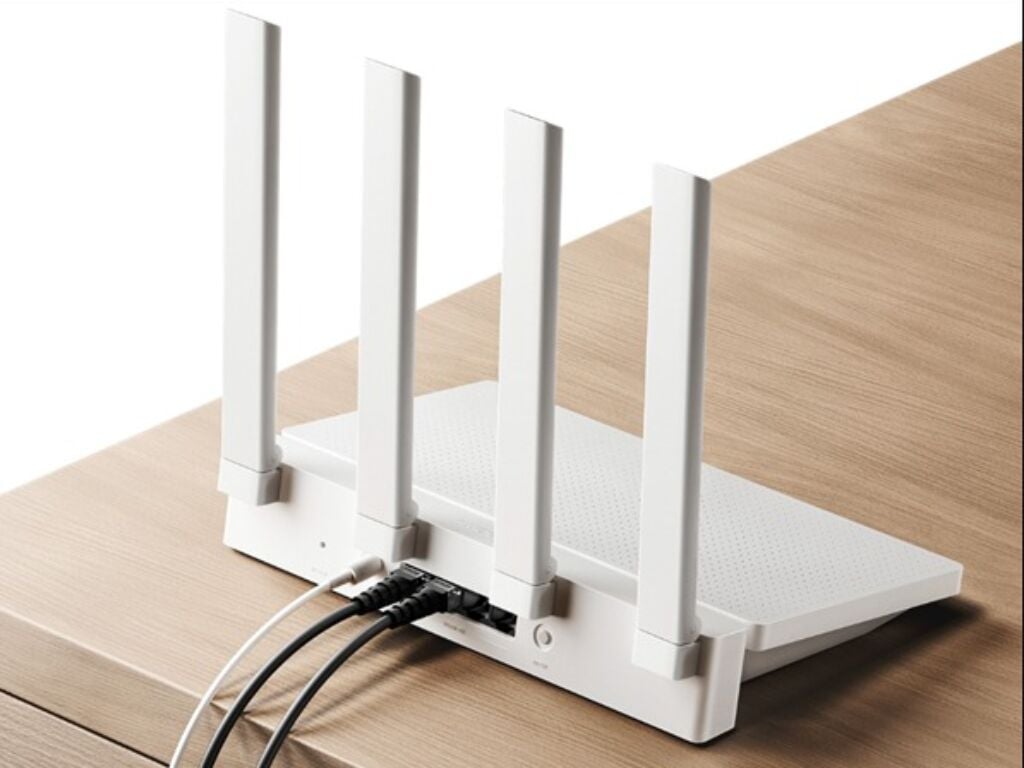 Xiaomi's router is also equipped with four Gigabit Ethernet ports complete, supporting dual WAN, LAN port aggregation and blind insertion function. These features allow you to make the most of Gigabit broadband and create a high-speed home network. The router can also be combined with a NAS that supports dual Gigabit Ethernet ports to create two home Gigabit private cloud disks.
The Xiaomi Router AX3000T router is powered by a A53 dual-core processor with a main frequency of 1,3GHz, which offers a smooth and stable performance. The processor also supports the hardware fast forward function, which reduces CPU usage and offers a more efficient experience. The router has a 256MB memory and supports several smart features, such as NFC touch connection, IPTV, family Internet protection, Xiaomi smart device password-free network access, automatic synchronization password change and more.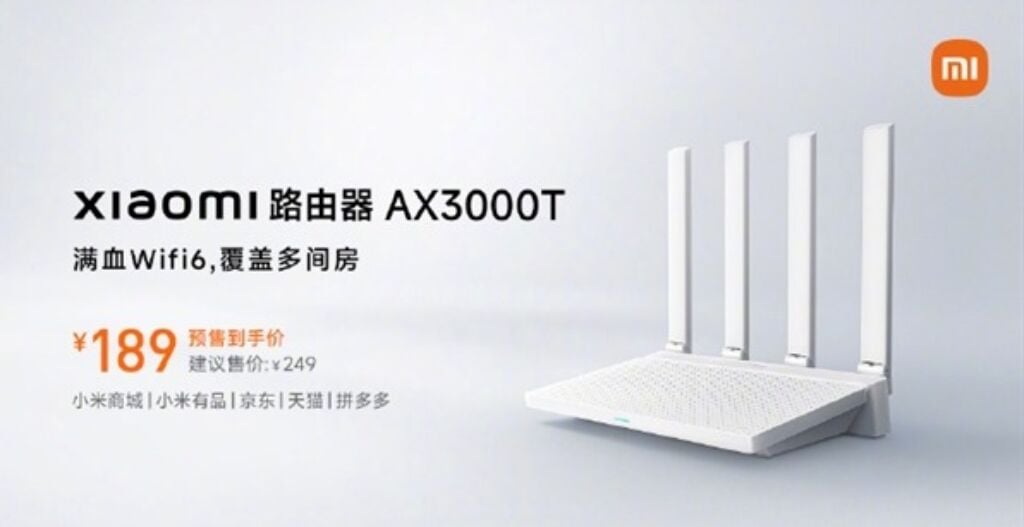 Finally, the router it also supports Hybrid Mesh networking, with up to 10 devices to form a hybrid star/chain/wired and wireless network.
The Xiaomi Router AX3000T router will be sold in China at the starting price of 189 yuan (about 24 euros).
On offer on Amazon
€24,73
€29,99
available
14 new from 24,73 €
5 used starting at € 28,70
as of December 9, 2023 17:45
Last updated on December 9, 2023 17:45