We had it premature almost a month ago and today it has become reality, the Xiaomi Smart Cooking Robot has finally landed in Europe, specifically in Germany. The Germans will be able to buy the new food processor at a price of 1199,99 euros.
Xiaomi Smart Cooking Robot officially arrives in Europe: this is its price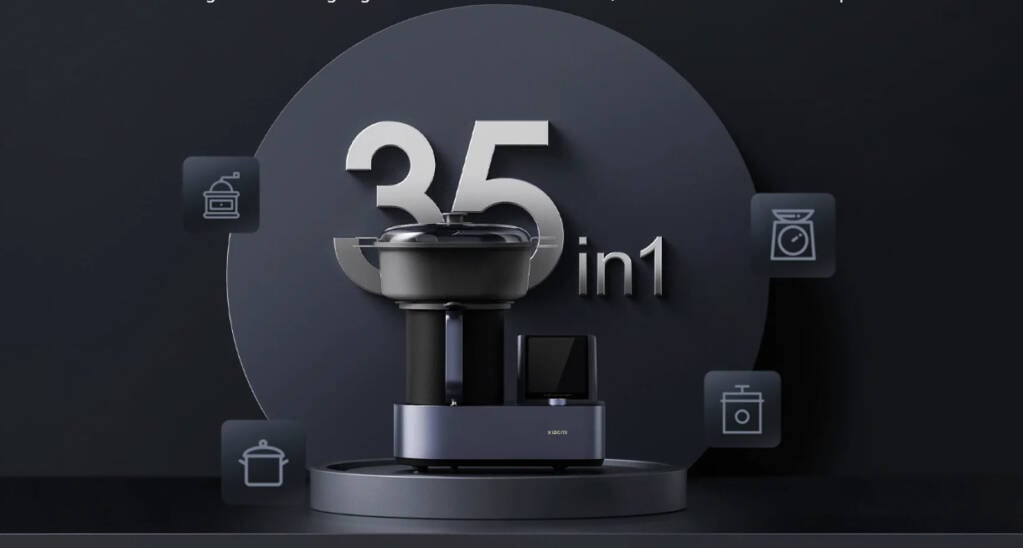 The product specifications are the same as those of its Chinese version. This means that Xiaomi's food processor supports multifunctional intelligent cooking, mastering eight "cooking skills", namely stir-frying, stewing, steaming, kneading noodles, grinding meat, juicing, mincing and washing, and also preparing complementary food. for children. It can also make whipped cream, crushed ice, smoothie, low temperature cooking, fermented dough and more.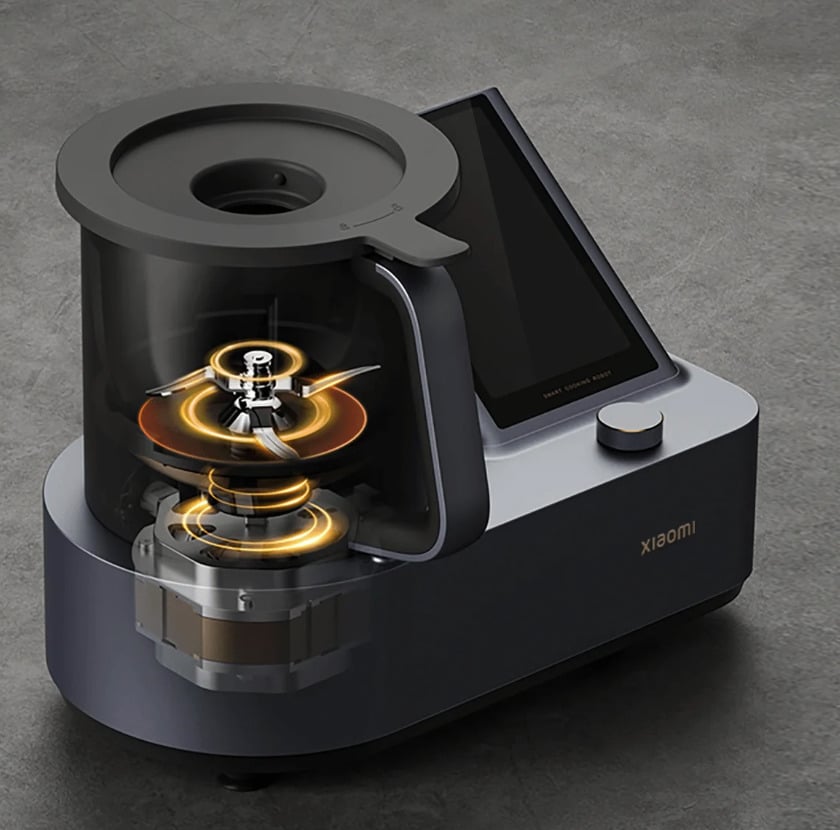 The Xiaomi Smart Cooking Robot has a built-in high-speed reluctance motor with a wide speed range ranging from 40 to 12000rpm. It supports forward and reverse rotation, blade cutting, stirring, and can even simulate hand stirring soup at the speed of 40RPM.
For the rest, the appliance adopts IH three-dimensional heating system, and the heating temperature can reach 180 degrees Celsius. The main container adopts three-layer stainless steel composite structure.
Moreover, thanks to the new Cooking IoT algorithm self-developed by Xiaomi, the robot can intelligently calculate the cooking temperature, the mixing speed and the cooking time of each dish and over 200 chef-guided recipes are integrated, so as to being able to prepare many dishes by yourself at home.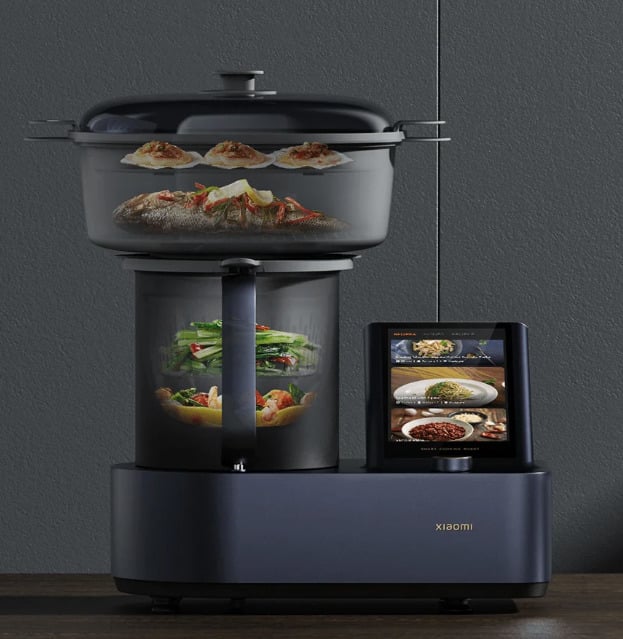 It is worth noting that by combining the main pot, steamer and basket accessories, it is possible to prepare 3 dishes and 1 soup in one pot, which is very convenient.
In other respects, Xiaomi's food processor features an 8-inch touch screen, supports one-button pre-cleaning, adopts a two-handle design, and has a nominal volume of 2,2 liters.
Xiaomi smart band 7
27 used by 46,08 €
30 January 2023 14: 16

Amazon.it
Price updated on: January 30, 2023 14:16