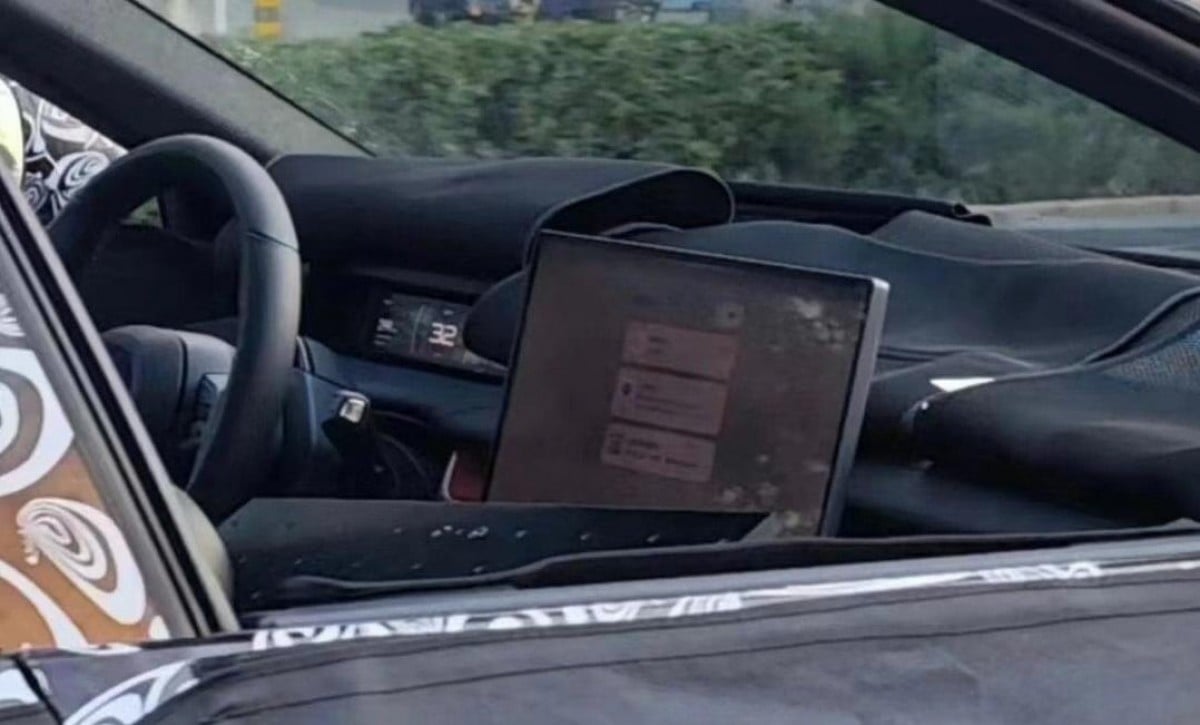 As we know, Xiaomi is about to enter the automotive sector with its first electric car, the SU7, a four-door, five-seater sedan. Well, today interior photos of the SU7 have leaked online, sparking great curiosity and interest among car enthusiasts.
Interior photos of Xiaomi's first electric car (SU7) leaked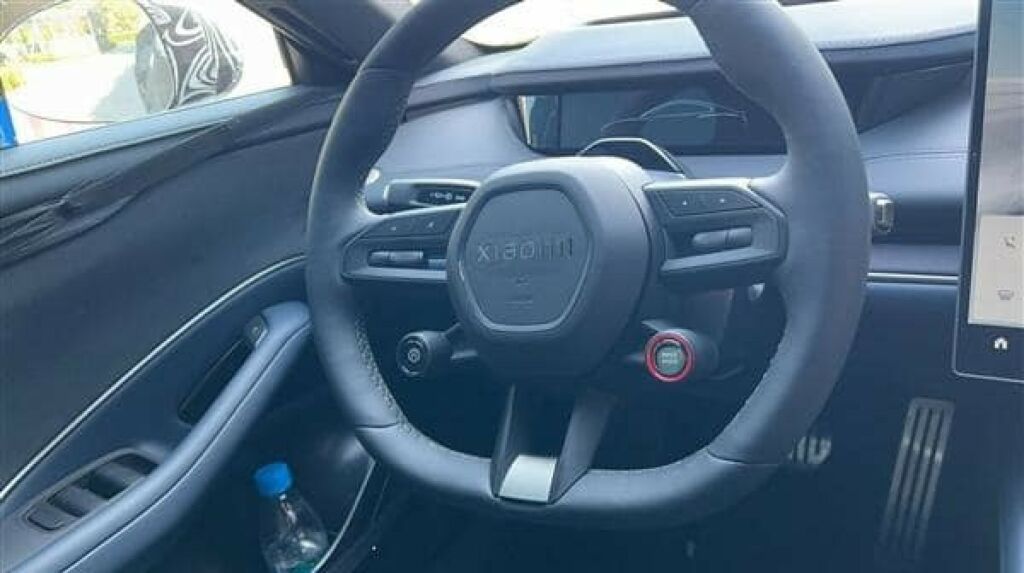 Interior photos of the SU7 show a large central control screen and a distinctively designed three-spoke steering wheel with a flat bottom, equipped with two functional knobs, of which the one on the right appears to be dedicated to the vehicle's ignition.
As for technical characteristics, the SU7 has two engine options: one rear-wheel drive (RWD) with a 220 kW engine and all-wheel drive (AWD) with a combined output of 495 kW (220 kW + 275 kW). Batteries are also of two types: one lithium iron phosphate (LFP) battery supplied by BYD for the most accessible version and a nickel-manganese-cobalt (NMC) battery supplied by CATL for the most high-performance version. The weight varies between 1.980 kg for the lightest version and 2.205 kg for the heaviest version, and the maximum speeds are 210 km/h and 265 km/h, respectively.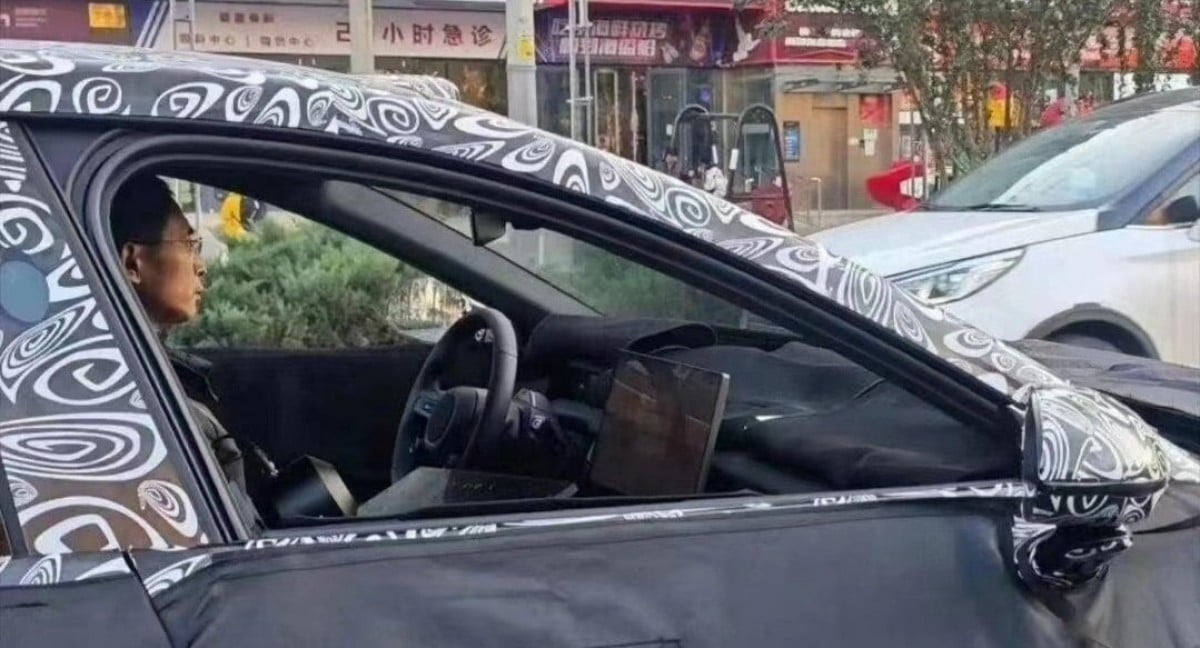 Xiaomi's first car will also have generous dimensions, with a length of 4.997 mm, a width of 1.963 mm and a height of 1.455 mm, and a wheelbase of 3.000 mm. The wheels are available in two sizes, 19" and 20", with 245/45 R19 and 245/40 R20 tires, depending on the version. The SU7 comes in two variants, one with LiDAR, a laser sensor for autonomous driving, positioned behind the windshield, and one without.
An interesting element of the SU7 is its operating system, called HyperOS, which was developed by Xiaomi to work on both smartphones and cars. This choice demonstrates Xiaomi's strategy to integrate its smart products with its electric cars.
The SU7 also has some innovative features, such as a camera on the B-pillar, which could indicate an unlocking system with facial recognition, and an ETC function that allows automatic payment of tolls on highways. MIIT documents revealed the names of the three versions: SU7, SU7 Pro and SU7 Max, some of which will have an active rear wing, which adapts to the speed and curvature of the road.
On offer on Amazon
€699,00
available
as of December 9, 2023 0:00
Last update on November 17 2023 10: 27