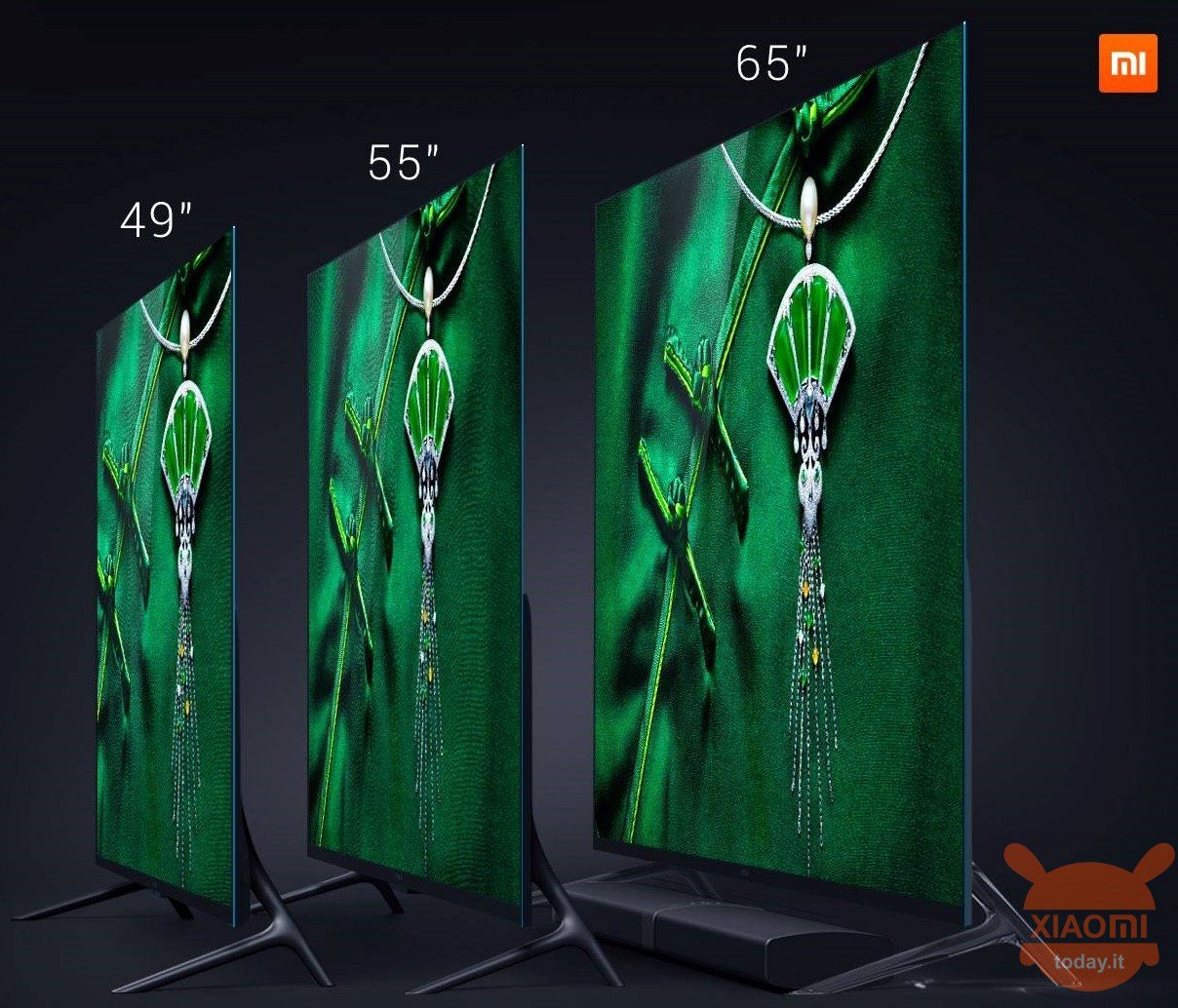 It is not at all a novelty of how our beloved brand pushes strong on fronts that are not smartphones: with this we do not want to say absolutely that from this point of view it does not go strong, on the contrary. But the TV market is a section that has been little explored by the many international brands and the company of Lei Jun she was smart to throw herself headlong. The results are seen and indeed, both in China and in India, Xiaomi is the first brand in terms of sales volume; among other things, the company has recently presented its latest masterpiece, or the Mi TV Pro which allows to transmit contents in resolution 8K. Just today it was announced that the Chinese giant is number one in the Chinese TV market. But is this success due only to low prices? In our opinion, no ... and not even according to Lu Weibing, president of Redmi who, among other things, presented his premiere recently Redmi TV.
Xiaomi TV ranked first in the Chinese TV market
According to the data of Avi Cloud (AVC), the part of the brand that is dedicated to the development of smart and non-smart TVs has obtained the first place in the Chinese TV market regarding the month of August 2019. As we can see from the table in 10 the companies taken into consideration: Xiaomi, Skyworth, Hisense, TCL, Changhong, Haier, Konka, Cool, Philips and Samsung. To note, but not to stand on it, as one of our brand's rivals at the telephony level is last in the list compiled.
Il chief of Xiaomi TV, Li Xiaoshuang, said that for the 2019 the brand has been working as never before to reach the primacy. Lei Jun instead, the megadirector, examined the Mi TV from 65 "saying that to reach this goal theone secret ingredient was: continuous innovation. And we know what it refers to as the colossus is not only concerned with "building" these products but also with equipping it with the system PatchWall which is developed by the MIUI team: through this OS for Xiaomi TVs it is possible to use streaming services (among other things it was announced a short time ago that the Netflix support is ready to go on TV), install applications and above all have a first-class user experience thanks to theintegration of artificial intelligence which will advise, as you use the device, the programs or applications based on your interests. Previously, the company won numerous awards such as "Top Ten TV Awards 2019","High-end Smart Product Award" and "Disp Grand Prize-AIoT Technology"
Lu Weibing also stated that the reasons why Xiaomi TV is the first in China I'm basically 4: the system is simple to use, the richness of content, the build quality and the AIOT connection (artificial intelligence + IoT). Let's not forget that it will be possible make calls between two TVs and between TV and smartphone.