Zepp, since when it is "curled" and since when Huami changed his name, it hasn't launched a lot of devices. Specifically, there are only two series of SmartWatch that debuted: the E series and the Z series. For now we have no news about the release of new smartwatches, although we knew that a whole new feature is on the way. This is called AI Sleep Melodies and promises to guarantee more peaceful sleep to users who will use it. Let's go see all the information we have about the operation and the release of this updating.
Zepp smartwatches (ex Huami) will soon be updated with the AI ​​Sleep Melodies function: with it we will be able to sleep even more peaceful dreams
Zepp will introduce AI Sleep Melodies, a software feature that helps users fall asleep faster. While playing music, this function will recommend the melody which can help you relax based on your heart rate, activity, sleep data and music preferences. Clearly, to do this, the smartwatch will have to record all these data in advance.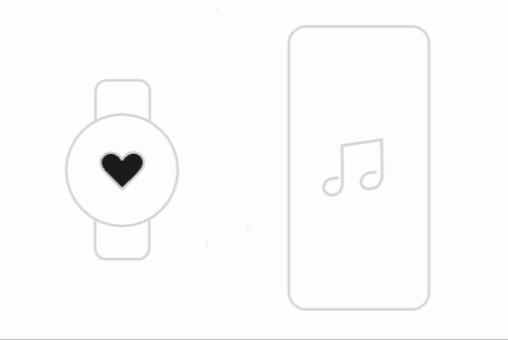 This feature, marked as Beta for now, it's a paid feature for which fortunately there is a free trial period. Furthermore, since it is a function under development, Zepp wants to listen to their users' feedback to improve the service. For this reason, as far as we know, he will leave a contact form open to send your opinion. Another function of AI Sleep Melodies is that once we are asleep, the service will detect it for stop consuming energy, thus interrupting the playback of the music content.
At the moment the source has no information on when this feature will arrive on Zepp smartwatches. Likewise, he cannot say how much this will cost and like Sara purchasable. We are waiting for the moment. The company will not be long in sending us some official communication.
Zepp E | Black
1 used by 102,33 €
8 December 2022 15: 41

Amazon.it
Price updated on: 8 December 2022 15:41