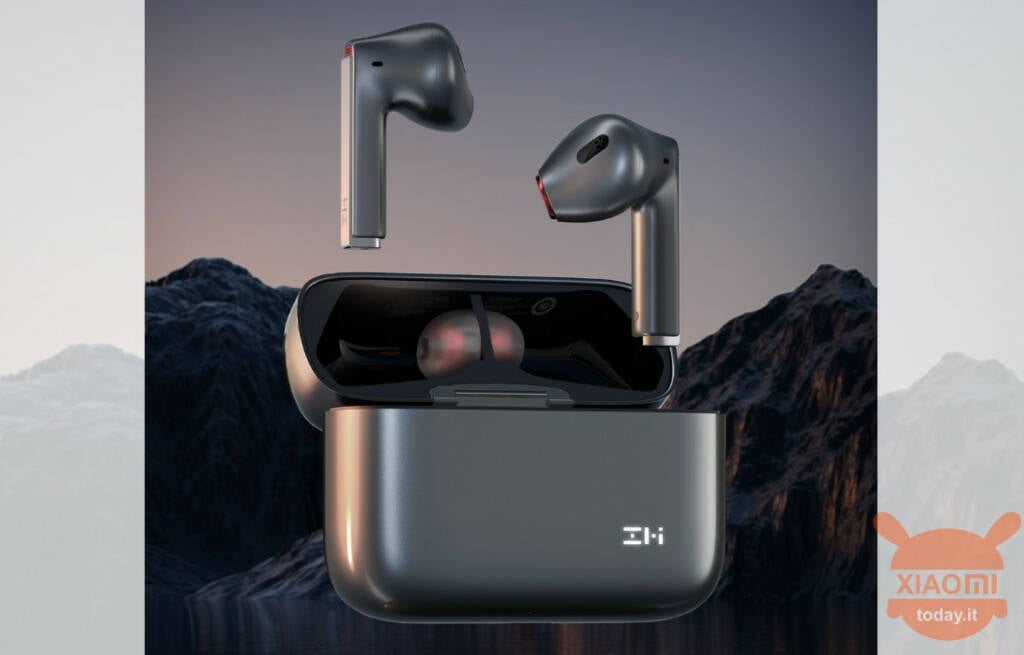 After presenting the ZMI PurSpace 2 Pro a few days ago, today the ZMI brand, part of the Xiaomi ecosystem, launched the new PurSpace X Discovery Edition true wireless with dual-mode noise cancellation. The headphones will be sold in China at a price of 999 yuan, about 140 euros at the current exchange rate.
Official ZMI PurSpace X Discovery Edition with titanium body and dual-mode noise cancellation
The new earbuds are reportedly made of titanium alloy, complemented by pearl ruby ​​red decorative parts and the surface is treated with AF coating. The body is light and sturdy with a soft touch feel.
In terms of sound, the Discovery version of the ZMI PurSpace X uses a 12mm DLC diaphragm moving coil unit that brings high quality sound. In addition, thanks to ZMI's self-developed personalized listening technology, along with intelligent multi-algorithm adjustment, users can customize the sound according to personal preferences.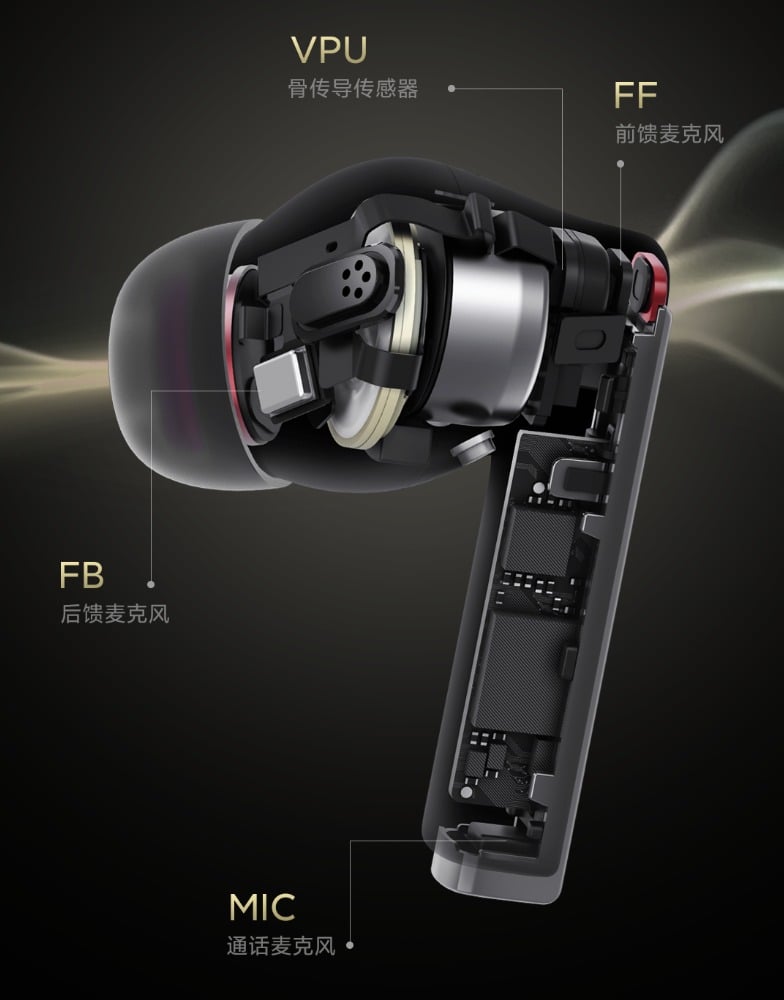 At the same time, the new product has a built-in Bluetooth 5.2 chip, which makes the connection faster and consumes less power. The headset can last up to 5 hours, and with the charging case, you can listen to songs for around 24 hours.
As for noise reduction, the ZMI PurSpace X Discovery Edition comes with a total of three microphones and a VPU bone conduction noise reduction, capable of distinguishing between human voice and ambient sound and effectively filter out external noise.
Furthermore, when the user turns on his smartphone with Xiaomi's MIUI operating system on board, a pop-up window can automatically appear for pairing with Bluetooth. In any case, the ZMI headphones are also with other Android devices, devices with iOS and PCs with Windows operating system.
Finally, if the headset is connected to multiple devices, the source switches automatically when a device answers a call or plays media.
Xiaomi Mi True Wireless Earbuds Basic 2
9 December 2022 9: 54

Amazon.it
Price updated on: 9 December 2022 9:54