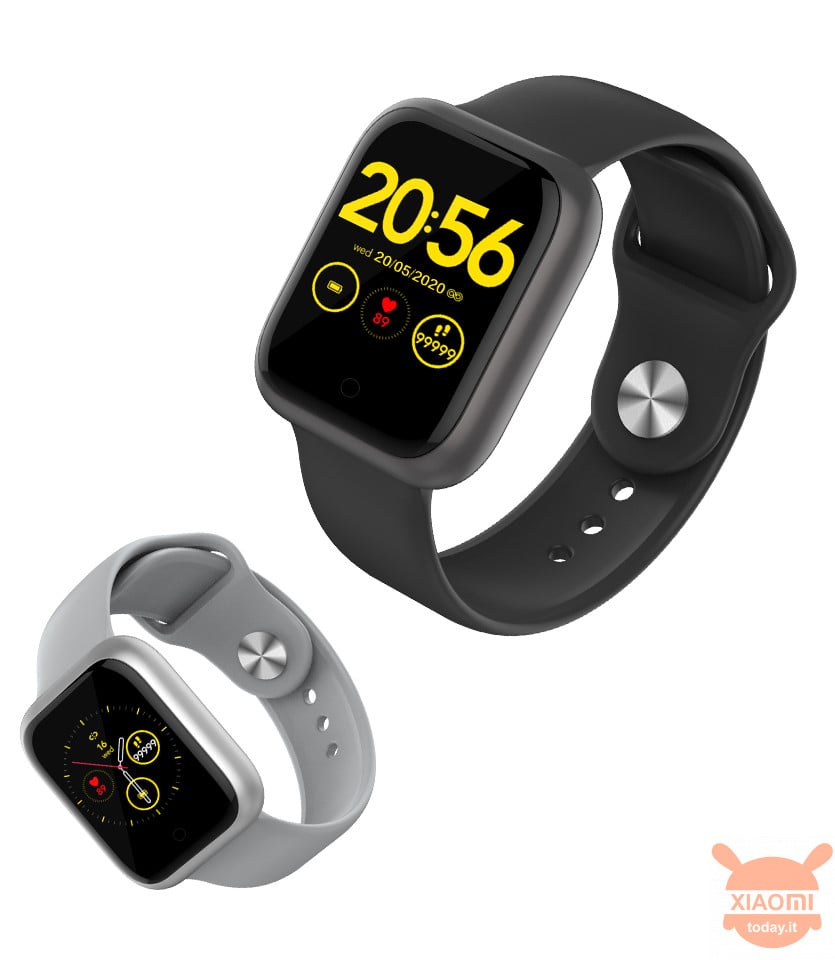 When you are talking about 1MORE you immediately think of products dedicated to audiophiles. In fact, this brand, which has always relied on Xiaomi, has exclusively headphones and headphones of all sorts in the catalog. It goes from the basic ones with wire to those quad drivers for more than 100 € and then you go to those too true wireless, for all budgets of course. Without a doubt, this brand can count on products of excellent quality. Like so many other companies though its catalog expands: 1MORE presents his first smartwatch to which Omthing E-Joy gives its name.
Omthing E-Joy by 1MORE is the first smartwatch of Xiaomi's shoulder company: clean design, absence of buttons and very low price
After talking about Amazfit GTR 2 which should arrive soon, let's see how 1MORE intends to dive headlong into the sector of w. In fact, from today its extensive catalog of headphones for music expands and sees the first smartwatch enter the scene. Everything E-Joy you attend with a rectangular dial (longer than wide) and with a body in zinc alloy. Ultimately a fair compromise between build quality and not excessive cost. The device can be purchased, for now, only from abroad but we hope to see it soon also on the usual channels.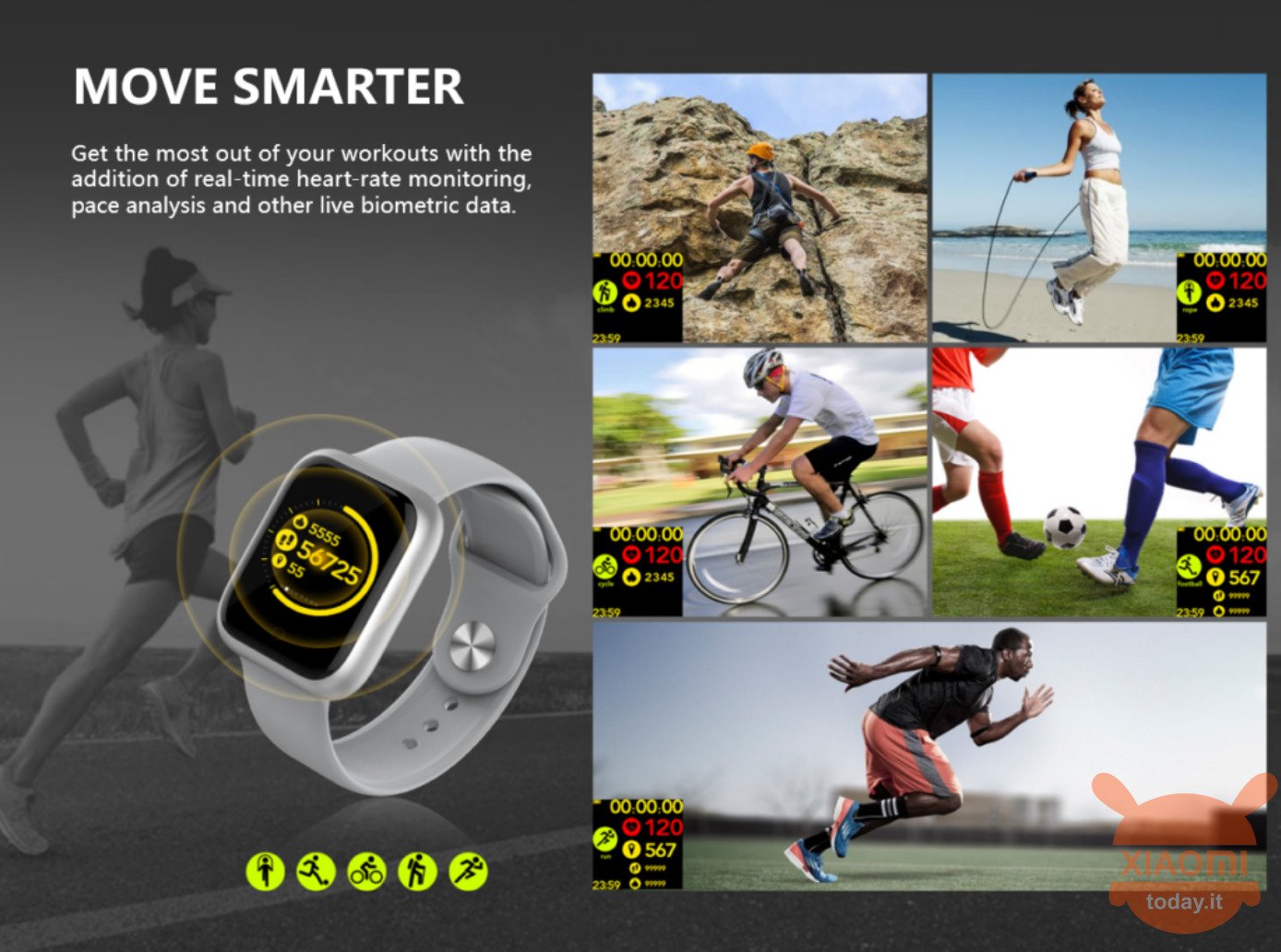 As can be seen from the photo above, this 1MORE smartwatch is dedicated to Sports. Unlike the vast majority of wearables out there, this one it has no crown (Apple Watch or Mi Watch style) and its shell is clean and smooth. It is therefore a sportwatch devoted to versatility and compactness. 1.3 ″ IPS display and has a resolution 240 x 240 pixels. The display material is 2.5D and the panel is in tempered glass. It is not specified if it is covered in sapphire or if there is a cover in Corning Gorilla Glass. Looking at the price we can actually guess that it is a simple "low" quality tempered glass as the figure is $ 34.99 (official site). From his one battery that lasts 15 days full features on and over 60 days on stand-by. But what features are there?
Features Omthing E-Joy by 1MORE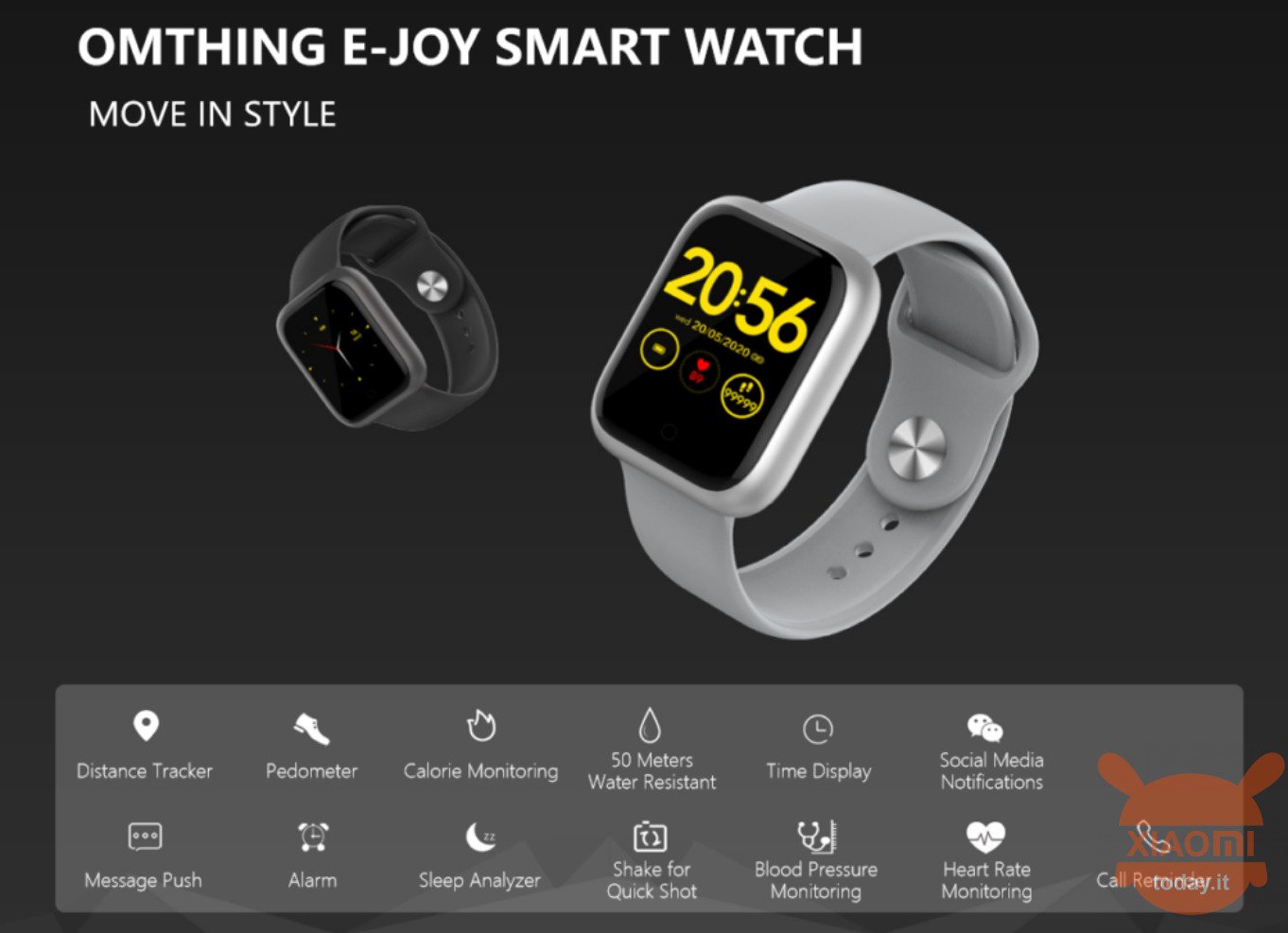 Being a sportwatch we find all the features of this type of smart watches:
GPS with the possibility of tracking the distance traveled;
pedometer to count steps;
monitoring of calories burned;
resistance to immersion within 5ATM (50 meters);
schedule;
receiving notifications (this is always needed!);
Wake Up;
sleep monitoring;
interesting feature that allows you to take photographs through your smartphone;
blood pressure monitoring (no SP02);
heart rate monitoring;
call reminder.
There are currently only two colors available: gray and black. The strap is made of hypoallergenic rubber with thickness 22 mm. However, the sports activities supported are few: jumping rope, football, cycling, hiking e fast run.

Xiaomi Amazfit stratos 3 Smartwatch Global (select Spain)
🇪🇺CAINIAO WAREHOUSE EXPRESS SHIPPING✈
FASTFEB10 (first activate the seller's coupon by clicking on "get coupons")