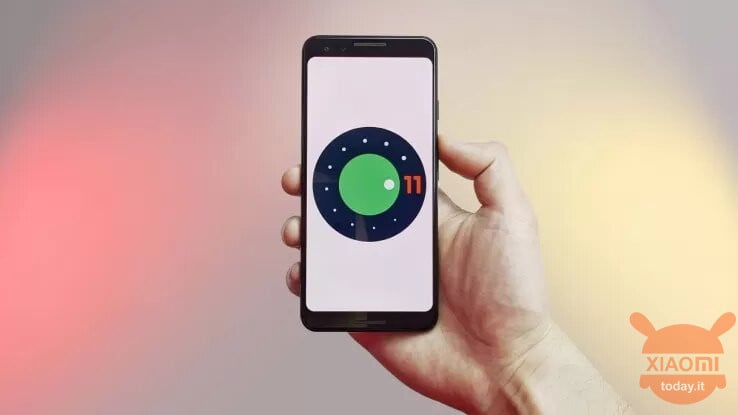 The arrival of Android 11 is upon us. This update is perhaps the most awaited, for us xiaomists, even more than MIUI 12. It is true that some users buy a smartphone just for updates, but the news of the latest version of the operating system are many and really interesting. We are not here to list them all but to inform that even two of the "older" devices can take advantage of the update immediately. Although this is in unofficial version, you can install it on POCO F1 e Xiaomi Mi A2. In particular, the users of the latter device will be delighted as they will not officially receive it.
Even Xiaomi Mi A2 (Android One originally) and POCO F1 can take advantage of Android 11: just install these custom ROMs created ad hoc
From the team of XDA Developers we get news that some "geeks" programmers have had the brilliant idea of ​​giving new life to POCO F1 e Xiaomi Mi A2 through the creation of ROM custom. These are based on Android 11 and obviously are not official versions. It must be said that the work done is really interesting since at least for the We are A2 (as obvious) the update There will not be. We remind you in this regard that the OS installed on this device is Android One. Let's see together the custom ROMs in question.
As for this device, the custom ROM is one POSP, acronym for "Potato Open Sauce Project", That is a ROM that starts from the code AOSP. Clearly not being an official ROM many are expected bugs

. However, it doesn't necessarily work badly. We recommend, if you want to install it, a nice one backup in case of accidental damage. If you don't like it, you can always go back to the original Android One. Below is the link for the recovery download, which can only be installed via unlocking the bootloader and flashing the ROM.

Download Android 11 (Custom ROM) for Xiaomi Mi A2 | Recovery
As for this device, the custom ROM is one ReloadedOS based on AOSP. Also in this case it is, as above, an unofficial one and consequently several are known bugs. You can see all the necessary information by clicking on the title above this paragraph in orange: you will be directed to relative XDA thread. Below is the link to download the recovery. Same speech as before: it serves unlocking the bootloader e ROM flash.
Download Android 11 (Custom ROM) for POCO F1 | Recovery
The Xiaomitoday.it team is released from any liability in case of damage to the device as a result of modding operations
Poco F2 Pro Global 6 / 128Gb from EU Warehouse
ES Standard Shipping Shipping 2 / 5gg (NO customs) ✈
Are you interested in OFFERS? Follow our TELEGRAM Channel! Many discount codes, offers, some exclusive of the group, on phones, tablet gadgets and technology.