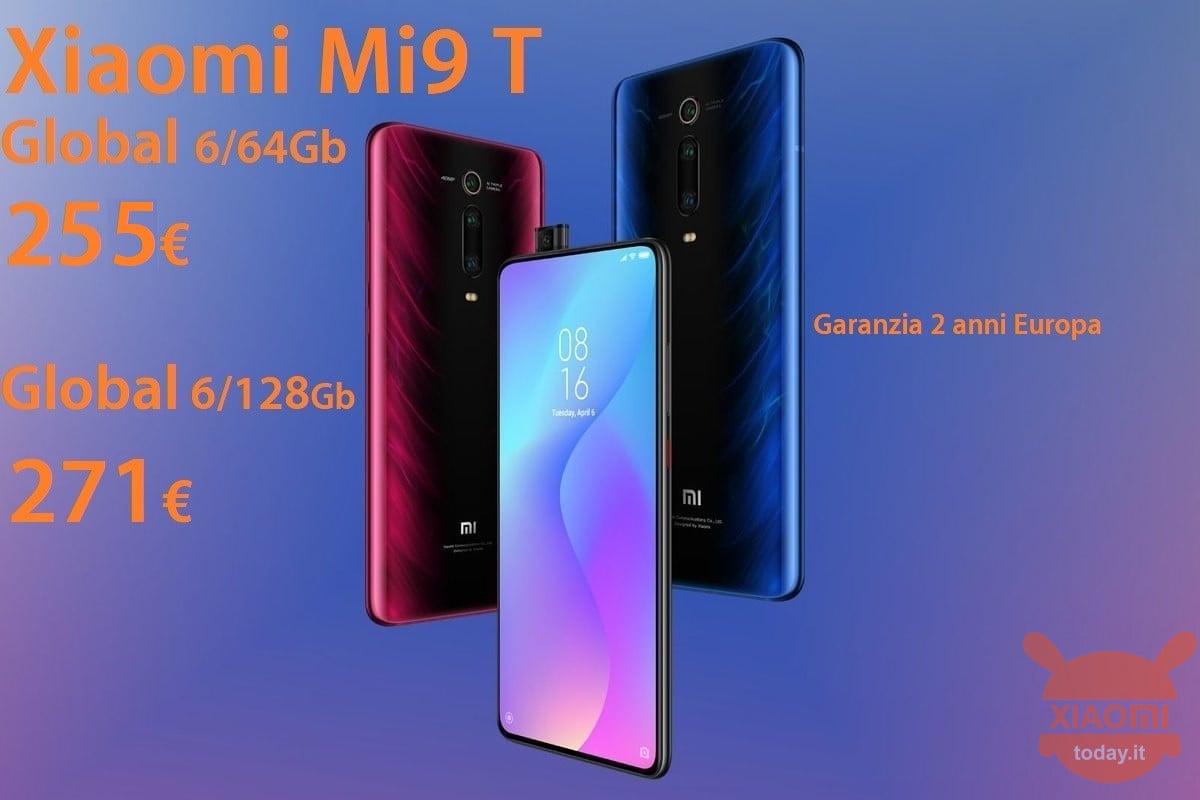 Like a bolt from the blue, Xiaomi gives us another gift and here is another smartphone worthy of note, the global Mi9 T!
Buy on Amazon
329,90€
available
1 new from 329,90 €
317,40€
available
1 new from 317,40 €
Last update of the 23 July 2019 6: 35
For those less practical of the initials, we can confirm that this smartphone is precisely the global version of the new Redmi mobile, the K20!
Needless to say, it is a really powerful phone with its qualcomm SnapDragon 730 CPU, super 4000mAh battery and a large FullHD + Amoled 6.39 display ″!
For all the hardware features we refer to our in-depth technical data sheet
📱 DESIGN
🔍 DISPLAY
⚙️ HARDWARE
🤖 SOFTWARE
🔋 BATTERY
📞 NETWORK
📡 CONNECTIVITY
📷 CAMERA
🔈 AUDIO
ℹ️ MISCELLANEOUS
Buy on Amazon
329,90€
available
1 new from 329,90 €
317,40€
available
1 new from 317,40 €
Last update of the 23 July 2019 6: 35