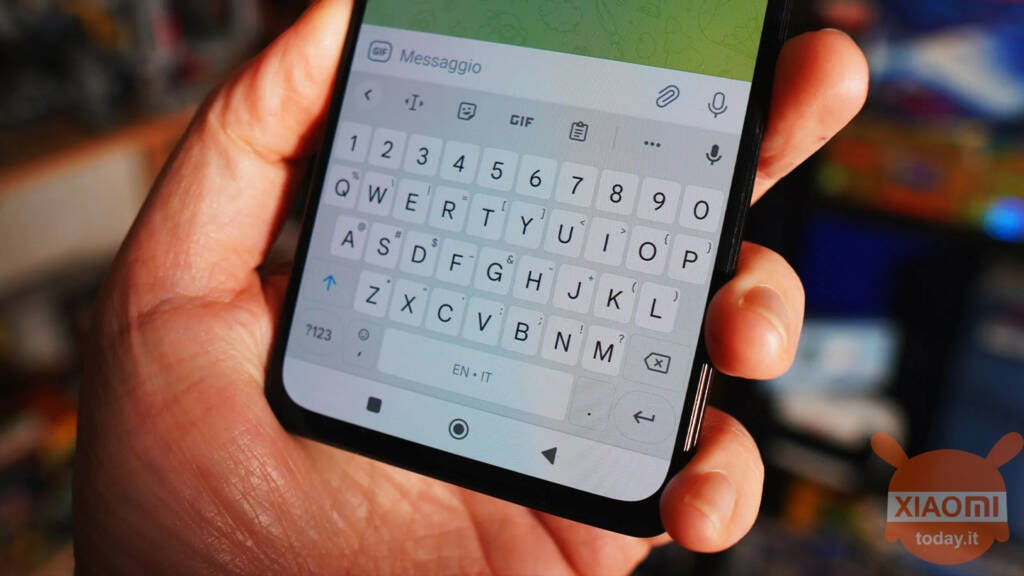 Are you interested in OFFERS? Be smart and subscribe to our Telegram channel! Lots of discount codes, offers, pricing errors on technology from Amazon and the best online stores.
You are looking for a guide who can show you in detail how to enlarge xiaomi keyboard? Very good, you have found the right article for you! In this in-depth analysis we will provide you with a series of information, so as to dispel all your doubts.
If you are having difficulty typing on the keyboard of your smartphone Xiaomi because of keys too small, a workable solution is to make the keyboard bigger. In this guide, we will show you how to enlarge the keyboard on Chinese brand devices using the operating system and mobile app settings. This way you will have larger and easier to read keys.
Make yourself comfortable and read the following lines: we're sure you'll have clearer ideas as soon as you're done. Let's go!
How to enlarge Xiaomi keyboard
In this article we will discover the procedure to enlarge the keyboard on Xiaomi smartphones, so as to be able to count on larger and easier to read keys. And the method we recommend is to change the Gboard keyboard size.
Gboard is a virtual keyboard developed by Google for mobile devices such as smartphones and tablets. It comes pre-installed on many Android devices and can be downloaded from the App Store for iOS devices. Gboard offers a number of advanced features, such as the ability to search and send emojis, gifs and stickers directly from the keyboard, the ability to use handwriting, automatic correction and much more.
To enlarge the keyboard Gboard, which is now pre-installed on all Xiaomis, you must first open the app on an Android or iOS device. on Android, once the app is open, select "Preferences" and then "Keyboard height".
At this point, you can choose from several keyboard height options, including "Very low", "Normal" (which is the default), and "Very high". If you want maximum magnification, you can select the "Very High" option.