Are you interested in OFFERS? Be smart and subscribe to our Telegram channel! Lots of discount codes, offers, pricing errors on technology from Amazon and the best online stores.
Do you often hear about smart functions applied to the TV but you don't have the budget to be able to afford the purchase of a Smart TV? Maybe you should opt for a TV Stick, which just allows you to turn your old television into a modern connected multimedia center. However, deciding is not easy, considering that the market offers many purchase options and among the most competitive we undoubtedly find the newcomer Google Chromecast which integrates Google TV, but also Amazon's solutions with the various Fire TV Sticks and also the Xiaomi Mi TV Stick.
Like any comparison, it is necessary to start from a comparison based on the technical data sheet, which we have tried to summarize below so that the reading can be easier, finding at a glance the main differences of the models analyzed.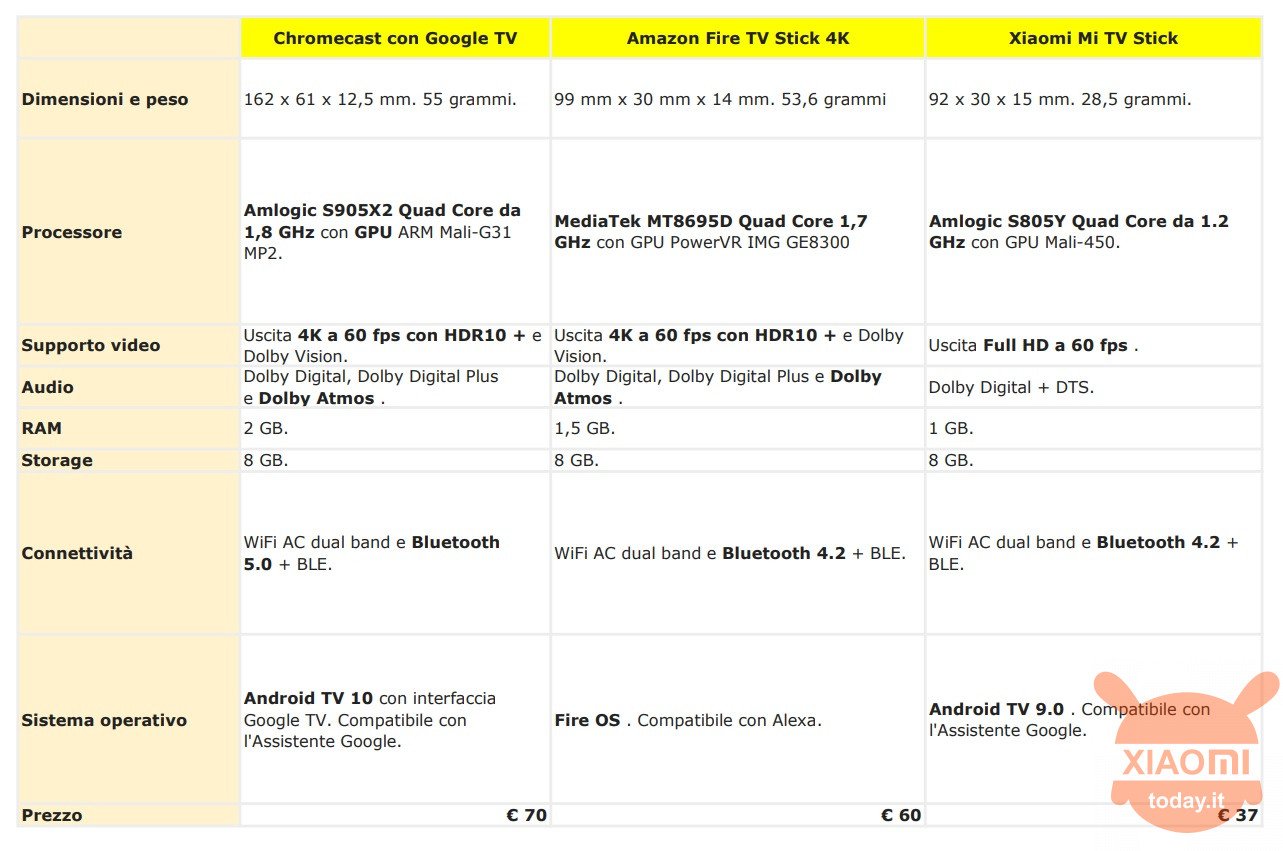 Comparison of Xiaomi Mi TV Stick, Google Chromecast and Amazon Fire Tv Stick: which is the best TV stick of 2020?
For the record, the prices shown are those of the price list, so you may find offers online that could therefore benefit one model over another. In addition to the Fire TV Stick we have analyzed the 4K model, but on the market you will also find the Lite variant as well as the previous generation without 4K support. Therefore, starting from the reproduction of multimedia content, the Xiaomi Mi TV Stick is the only one NOT to offer 4K support, limiting itself to Full HD at 60 fps. There is also no support for HDR 10+ content but this does not mean that you must immediately discard Xiaomi's proposal. So let's continue with the comparison.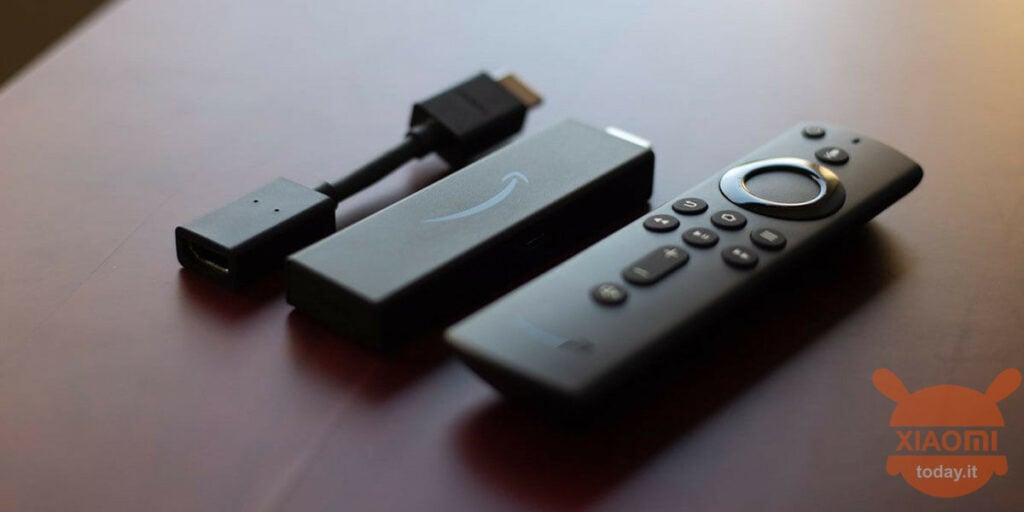 Also because it must be taken into account that maybe the TV you want to combine the dongle may not even support 4K resolution, so it would have poco it makes sense to direct your choice on the other two models taken in comparison, only for a higher video quality, which you would not benefit from anyway. In fact, the Full HD 60 fps playback of the Mi TV Stick is definitely excellent for most of the needs of the average user.
On the other hand, the higher resolution in 4K of Google Chromecast and Amazon's Fire TV Stick are a point in favor of the two, which at maximum resolution do not bat an eyelid in multimedia playback, offering fluid and never jerky content. What's more, they are both Dolby Vision and HDR10 + certified, making the screen image look truly fantastic.
As for the audio, Chromecast and Fire TV 4K support Dolby Atmos, while Xiaomi Mi TV Stick uses the Dolby Digital + DTS codec.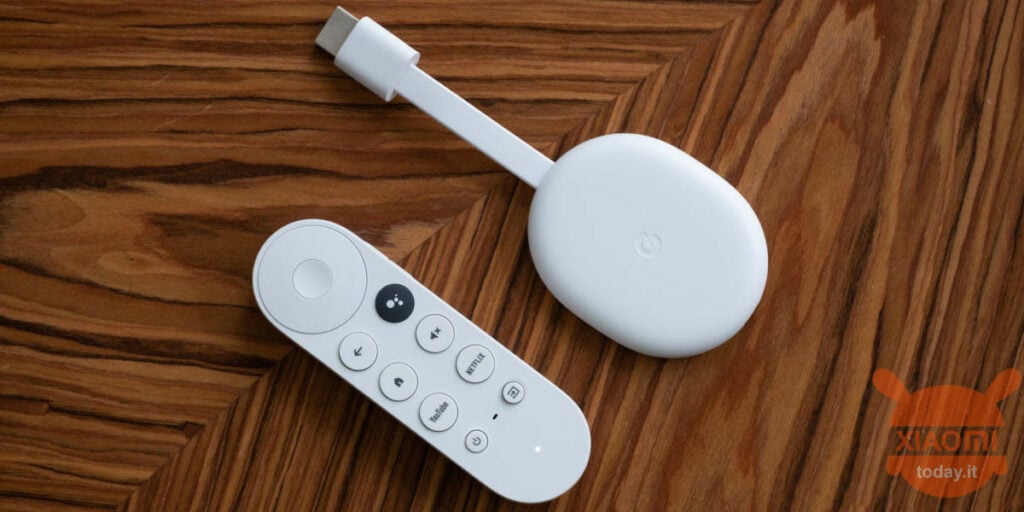 All 3 models under analysis offer 8 GB of storage space, a cut that satisfies common needs quite well allowing the installation of applications but what makes the difference is the hardware in terms of processor, which also this time sees in last position was the Xiaomi dongle, equipped with a 805 GHz quadcore Amlogic S1.2Y SoC, Mali-450 GPU and only 1 GB of RAM.
Amazon Fire TV Stick 4K takes full advantage of its 1,5 GB of RAM using the proprietary Fire OS system, optimized as much for the MediaTek MT8695D processor with PowerVR IMG GE8300 GPU. You will then have understood that the first position if the Google Chromecast wins, offering 2 GB of RAM and 905 GHz quadcore Amlogic S2X1,8 processor with ARM Mali-G31 MP2 GPU. This chip is better than those of its rivals, also adding the integration of the Chromecast with the Google TV operating system, the best software solution currently around.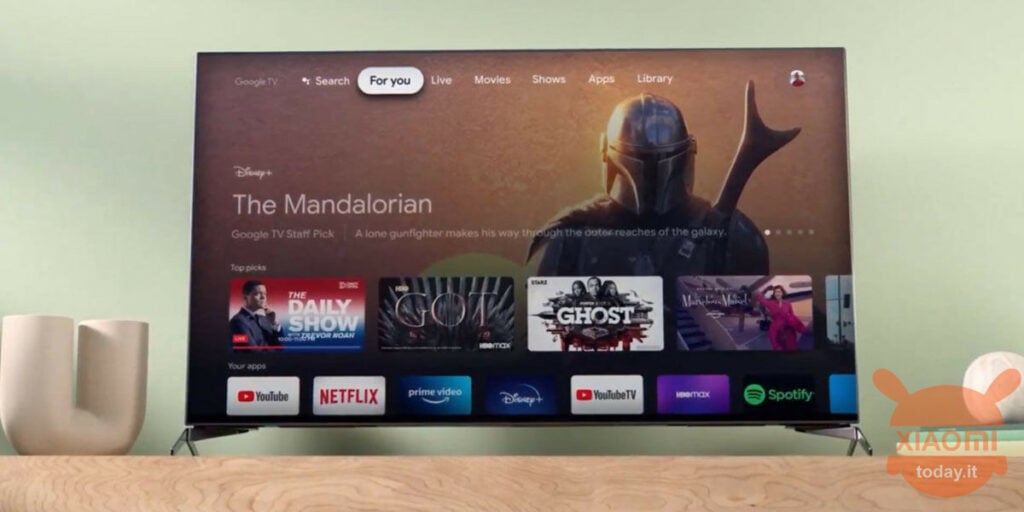 In fact, in addition to hardware, for this type of products (a bit like smartphones), the difference is made by the software used. All 3 TV Sticks base everything on Android, but Google's solution offers the latest Android 10 release in the form of Google TV, Xiaomi integrates Android TV 9.0 and Amazon offers Fire OS, based on Android but with many limitations.
All 3 solutions, all offer an extraordinary interface full of many options, compatible with the main streaming platforms and offer an app store: Amazon Fire TV is based on Amazon Market and the other two integrate the Play Store. From this point of view, therefore, Fire OS, despite the renovations in recent weeks, is a step backwards, being compatible only with some Android apps and installing APK is a complex and cumbersome operation.
Almost tied for Xiaomi Mi TV Stick and Google Chromecast, both based on Android, although the Chromecast firmware is more updated to the latest version, but Lei Jun's company already has plans to release an update to catch up. Google TV, however, appears to have an extra gear in terms of interface, which is easier to use.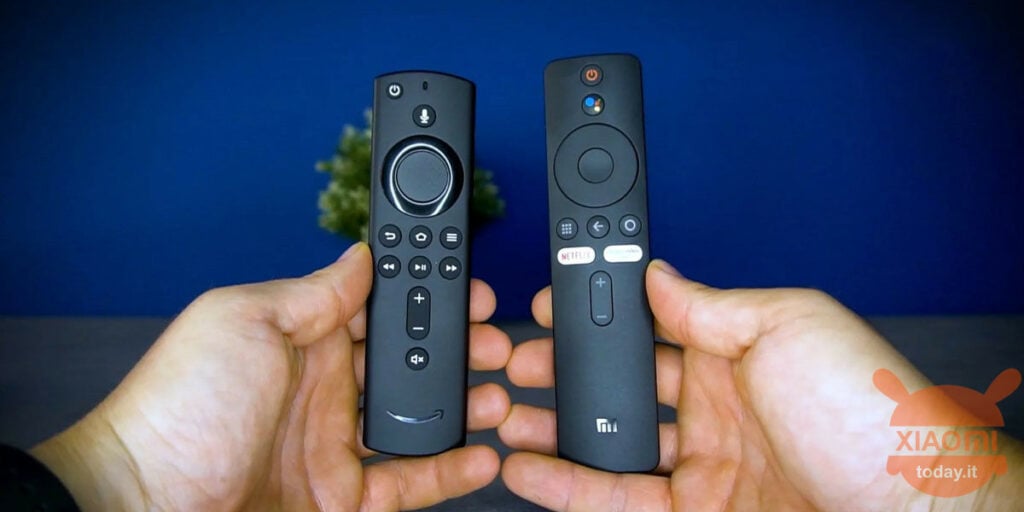 The remote controls should not be underestimated, which for all the models being analyzed offer a microphone to communicate by voice with the virtual assistants Google Assistant and Alexa. Present basic functions for volume control and Home button. Perhaps the Xiaomi Mi TV Stick remote control is the simplest one in terms of functions, but on the one hand this is an advantage, as everything can be controlled from the system interface and therefore there is less risk of confusion. Another not very relevant difference is that both the Xiaomi remote control and the Chromecast remote control have direct access to streaming platforms, while Fire TV 4K does not.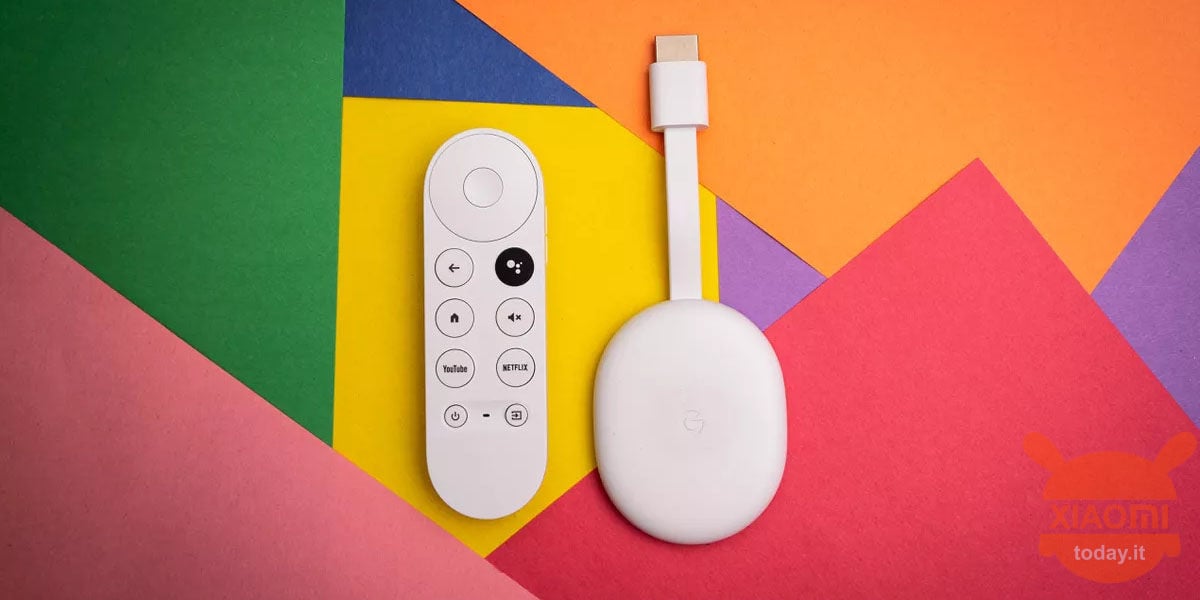 In terms of connectivity, they all rely on HDMI input and WiFi AC connection. However, Google's Chromecast offers a USB C connection for power supply unlike the other two models which are still based on micro USB input, but Bluetooth also differs, as it is of type 5.0 and therefore more stable in favor of Chromecast and 4.2 for the other two models. Of course, the price is one of the elements to be taken into consideration, reaching 70 euros for Google Chromecast, of poco more than 60 euros of Amazon Fire TV Stick 4K.
Between the two, therefore, the Google dongle would be preferred, given the slightest difference justified by better performance, as well as hardware and software. Xiaomi Mi TV Stick instead leads to an average price of 37 euros, almost half compared to the Google solution, but on balance the software allows the same multimedia possibilities and above all customizations, instead NOT offered by Amazon.
The winner would therefore seem to be Google's TV Stick, but in reality it depends on the real needs of the user, but Xiaomi Mi TV Stick is the best Android TV on the market without particular sacrifices. So if you are looking for the best smart experience on your TV, then opt for Google Chromecast, if instead you are interested in the features and potential of Android TV but you do not need 4K resolution, then easily opt for Xiaomi Mi TV Stick.
If, on the other hand, you are afraid of messing with options and whatnot, then the best solutions are those offered by Amazon with their Fire TV Stick. On the other hand, if you are a Prime user, this in my opinion is the best choice you could find on the market, because the convenience of Alexa from the remote control is a unique thing.