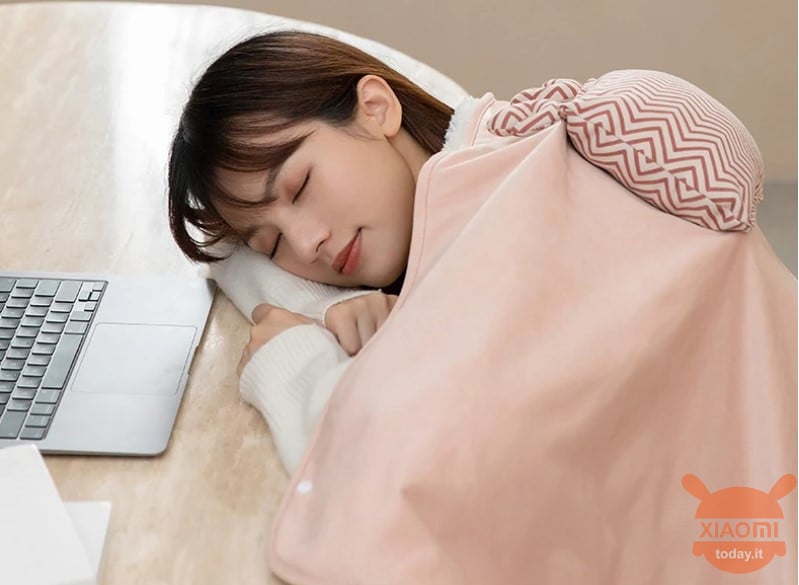 XIAOMI heating blanket in suede, with carbon fiber heating system, continuous temperature control, intelligent timer, dual power modes, 3 temperatures.
- Select High-end Suede
Choose high-cost suede fabric, good width, micro-elastic fit, skin-friendly, soft and comfortable, and care for your warm time.
- Carbon Fiber Heating
Using carbon fiber heating technology, heating is faster and safer. There are temperature measurement protection lines, insulation layers, etc., capable of real-time temperature control, insulation protection, flame-retardant protection, line protection, etc.
- Constant Temperature Guard
NTC intelligent temperature control, warm and secure, with its own temperature detection line, waterproof and flame retardant, no safety hazards.
- 2H / 4H Smart Timing
Intelligent timing, safe guarding, worry-free use.
- Two power supply methods
USB port / power bank connection can generate heat, 5V safety voltage is available everywhere. Heating can be as long as 6-18h at different temperatures.
- Three-speed Temperature Control
The digital display temperature can be seen, and the different heating temperature is 37 ℃ / 45 ℃ / 52 ℃ optional.
| | |
| --- | --- |
| Brand | XIAOMI |
| Product Model | Q35 |
| Material | High-simulation Sheepskin Double-sided Fleece + Silicone |
| Color | Pink / Blue |
| Rated Voltage | 5V |
| Optional Power Supply USB Output | 5V |
| Rated Power | 8W |
| Power Bank (Optional) Capacity | 5000mAh |
| Suggested Storage Temperature | 0-60 ℃ |
| Temperature Adjustment | Three Levels Of Temperature Adjustment (37/45/52 ℃) |
| SwitchType | Button |
| Power Source | Dry battery |
| Heating Timing | Second Gear Timing (2h / 4h) |
| Electric blanket width | 81-110CM |
| ConnectionLine | 120 mm |
| Executive Standards | GB4706.2005 4706.99-2009 |
| Safety category | GB18401 (Class B) |
| Product Size | 1040x690mm |