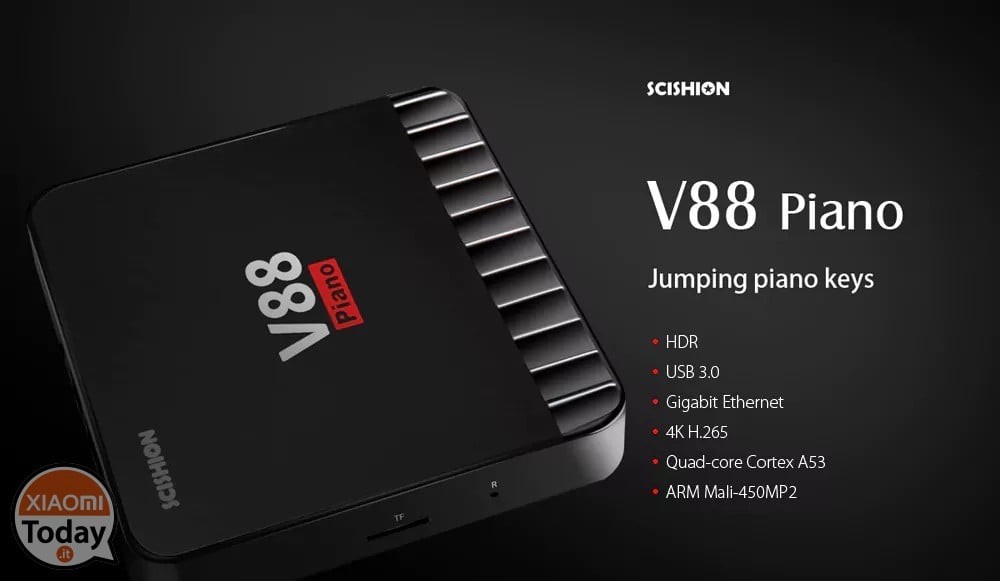 Today we offer a great price for the valuable TV box Scishion v88 Piano, very complete and fast in every operation. Take the opportunity:
Main features:
SO Android 7.1;
Support Skype, MSN, Facebook, Twitter, QQ, etc;
Netflix, Hulu, Flixster and Youtube support;
Local media playback with HDD, U disk, SD card;
WiFi Hotspot function;
Google TV support;
50% bandwidth saving with 4K VP9;
USB 3.0 for fast transmission;
RAM: 4 Gb;
ROM: 16 Gb;
CPU: ARM Cortex-A53.
Proceed with the purchase from the PC and log in to the gearbest.com website, otherwise the code will not be valid


Are you interested in OFFERS? Follow our TELEGRAM Channel! Many discount codes, offers, some exclusive of the group, on phones, tablet gadgets and technology.