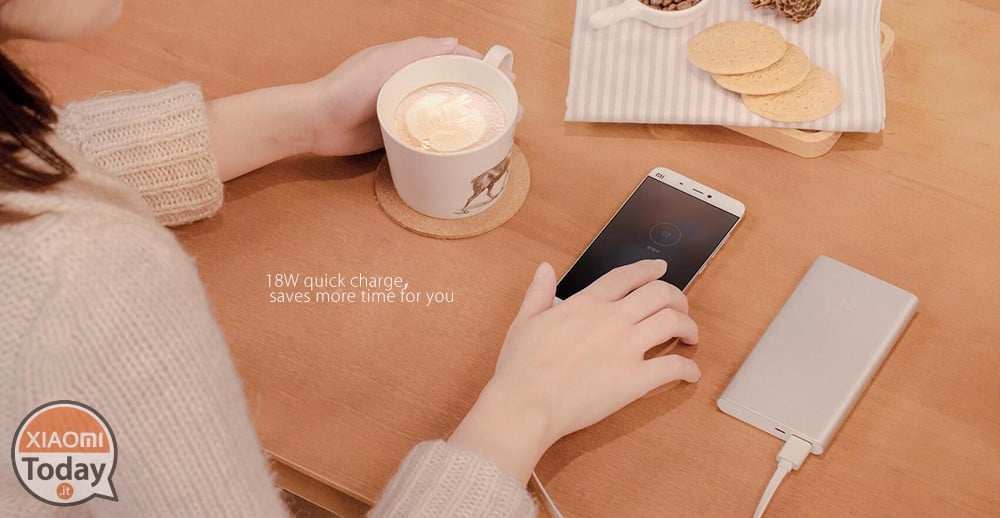 Are you looking for a power bank that has the declared capacity? Are stubs of the usual that guarantee miraculous charging speeds and capabilities and then be well under the declared?
This is the product for you !!
The powerful and compact Xiaomi Ultra-thin Mobile Power Bank 2 from 10.000 mAh !! Real capacity to recharge 3 times with your Xiaomi Mi 5!
Here are some of its features:
Input: 5.0V 2.0A, 9V / 12V 18W
Output: 5.1V 2.4A, 9V / 12V 15W (max)
Product weight: 0.215KG
Capacity Range: 7500-10000mAh
Capacity (mAh): 10000mAh
Connection Type: Micro USB Interface, One USB Output Interface
Battery Type: Li-Polymer Battery
Color: Black, Silver
Material: Aluminum Alloy
Xiaomi New 10000mAh Power Bank 2 18W Quick Charge 3.0
"Standard Mail Register"
Are you interested in OFFERS? Follow our TELEGRAM Channel! Many discount codes, offers, some exclusive of the group, on phones, tablet gadgets and technology.