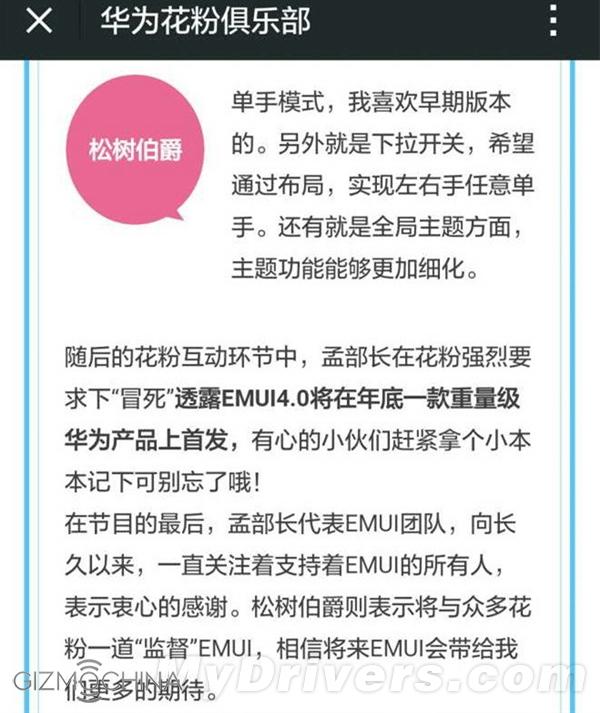 Since when Android 6.0 Marshmallow has been announced, many users will be wondering when, and especially if, their devices will receive this major update of Android. Owners of smartphones Huawei may already begin to breathe a sigh of relief, given that for some days a leaked image has leaked into the net that the Chinese producer is already working on Android Marshmallow.
The accused image is the one just posted. Of course you do not need to explain what's written, do you? Who does not know Chinese today? : p
Aside from the jokes, as you can see, among the incomprehensible phrases in Chinese it is possible to note the word EMUI 4.0. For those who did not know it EMUI, Short for EmotionUI, is the customization of Android owner of Huawei, a highly customizable and feature-rich operating system. There EMUI 4.0, according to the source that posted the image, should be based on Android 6.0 Marshmellow and should come aboard the next top smartphone smartphone presented by the Asian manufacturer. We will see it already installed on 'Huawei Mate S next to the launch? We'll see!
via | [email protected]