Probably the most ferocious fans went up the temperature when they saw the first images of Mi Note 3 and, above all, Mi MIX 2. What about the absolutely competitive prices !? But we are not here to talk about smartphones. Xiaomi has always been active in the market of 'healthcare and is witnessed by the latest product made in collaboration with Mijia: the Xiaomi infrared thermometer Mijia iHealth Thermometer!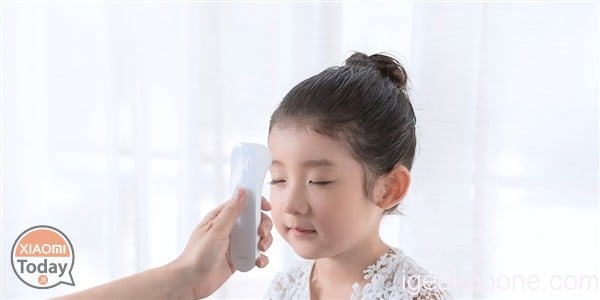 Un essential design which reminds me very much of the Mi Smart Scale, with a LED display tone tone that does not snap to the eye but allows to show the temperature after only one second. The use is also very intuitive and simple,unique button present on the body of the thermometer leaves room for interpretation.
Simple and intuitive thermometer, therefore, that adds to the set of health devices presented by Xiaomi. But many of you will be asking - perhaps - if this technology is so quick and immediate it is also accurate.
Xiaomi guarantees a correct measurement with one error margin of 0.1 ° C, a great compromise if we think that, especially for the young, using the classic mercury thermometer thermometer is often boring.
-41%
Sale
🇨🇳 Priority Line Delivery (Delivery 10-15gg, NO customs) ✈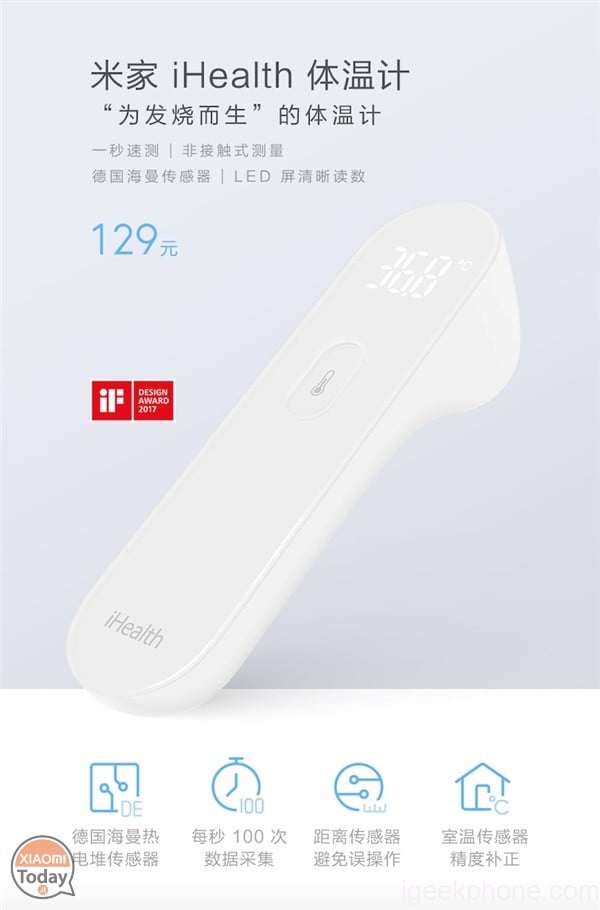 Are you interested in bidding? Follow our Telegram Channel!
A lot of discount codes, some exclusive offers from the group, phones, gadgets and gadgets.