By now we are all aware of the brand Jimmy, part of the group Kingclean. As the name reminds, rightly, the brand's products are related to the cleaning branch and beyond. We speak in any case of appliances of all sorts even though we are usually used to linking this company to pumps for cleaning our cars or alle vacuum cleaners. But among all the products that the giant can include in its catalog there are also electric brooms, vacuum cleaners, hairdryer, blenders, window cleaner and whoever has more has more. And with our exclusive code you can have 10 € discount on everything *.
With our exclusive code you will have € 10 discount on the entire Jimmy Italia catalog, as well as a 10% summer discount!
Before leaving for the summer holidays, take advantage of the discounts on the entire Jimmy Italia catalog, to which you can add an additional bonus thanks to our exclusive discount code. In fact, by entering the code XTJIMMY10 when buying on the official website, you can take advantage of € 10 less on the total. But not only that, because in view of the summer sales

Jimmy Italia has planned another 10% on the entire catalog.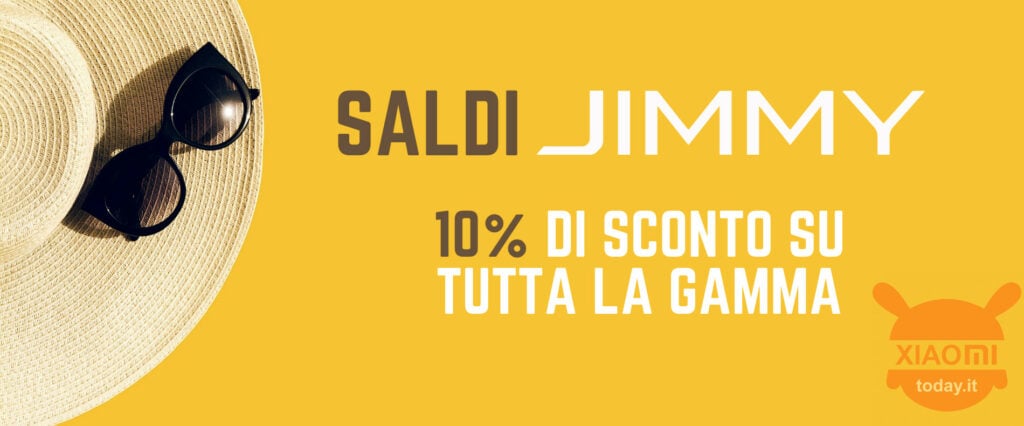 On the side of Jimmy products there is not only an advantage from an economic point of view, but also one excellent quality. This is demonstrated by the various awards that the products have won. To give some examples: JIMMY F6, the advanced hairdryer a nano-ionic technology, won the prestigious ELLE Beauty Awards 2020. It has been selected among the best products in the Beauty world by a jury of experts and voted as the most innovative device of the moment in the field.
Recall that Jimmy, or rather KingClean has been Xiaomi's partner for years and this is precisely why we count so much on the quality of its products. To buy with our exclusive discount code just go to the official website Jimmyitalia.it and choose the product. In the cart, apply the code and you're done!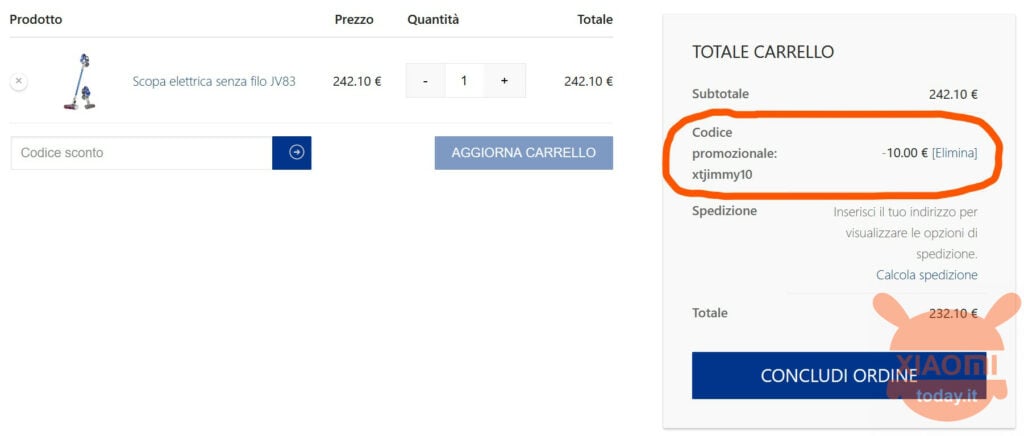 * Attention: the Xiaomitoday.it discount code is not valid for the JV53 Lite cordless electric broom.
Are you interested in OFFERS? Follow our TELEGRAM Channel! Many discount codes, offers, some exclusive of the group, on phones, tablet gadgets and technology.