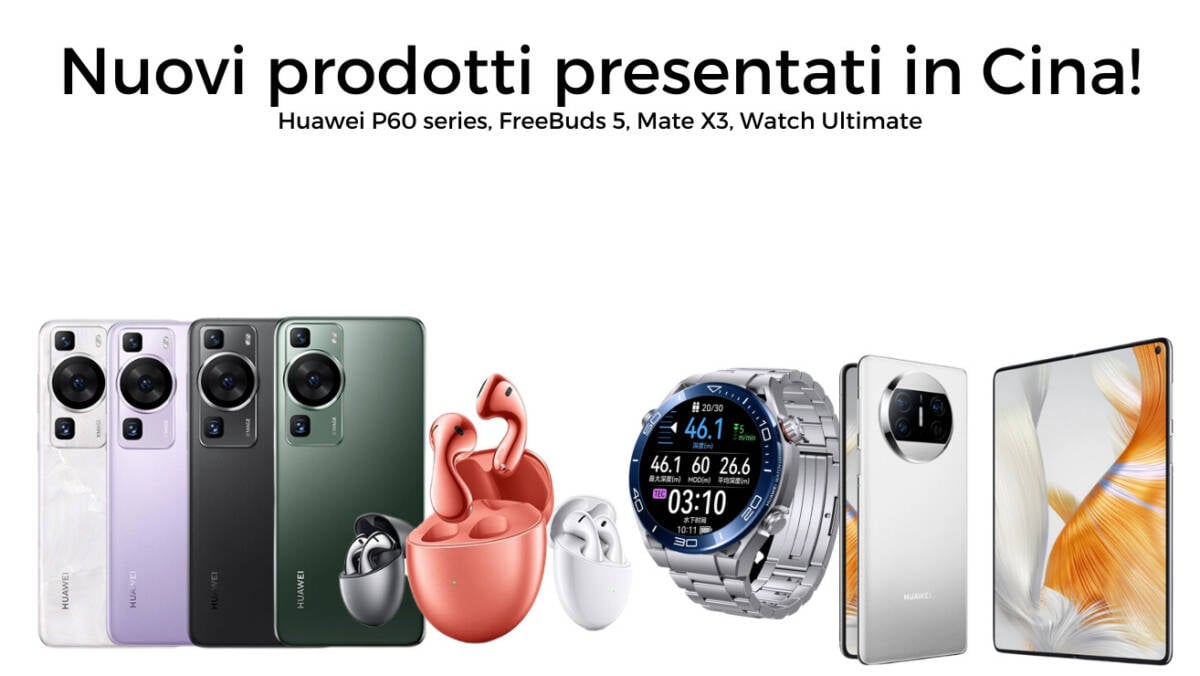 Are you interested in OFFERS? Be smart and subscribe to our Telegram channel! Lots of discount codes, offers, pricing errors on technology from Amazon and the best online stores.
After a return in style to the MWC2023 in Barcelona, ​​where fans of the brand were a bit disappointed by the lack of new devices, a truly full of news presentation ended a few hours ago: Huaweifinally presents its new products in China! Smartphones, foldables, watches, headphones, tablets! Let's see together all the devices that have been presented:
Huawei P60 Series
Huawei Mate X3
Huawei Watch Ultimate
Huawei FreeBuds 5
Huawei MatePad 11 2023
Huawei P60 Series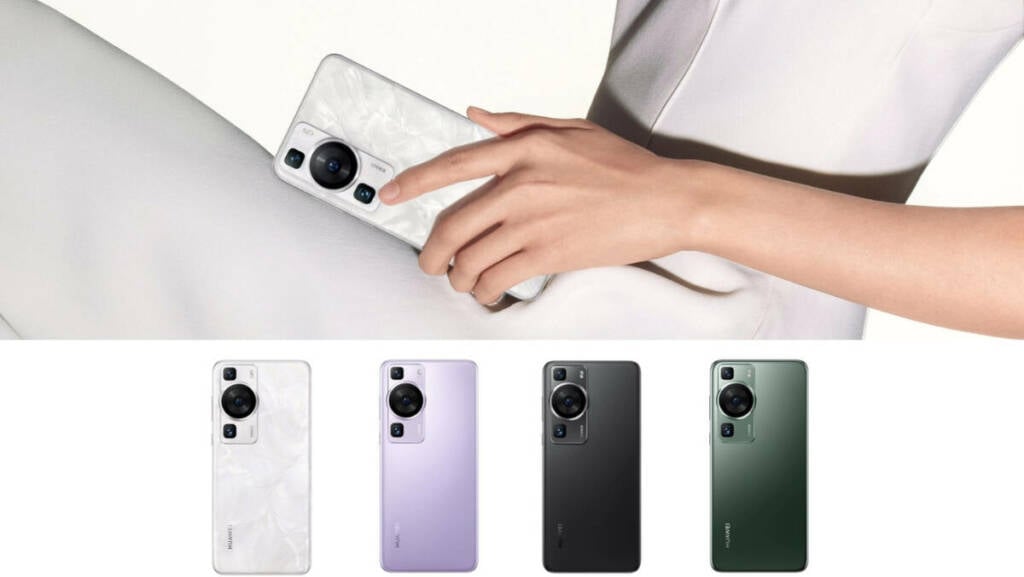 Huawei introduces new products and starts immediately with the new top-of-the-range Huawei series: P60Series!
Huawei P60
Huawei P60 Pro
Huawei P60 Art
Huawei's new flagship P series brings new technologies to the market with the aim of further improving and perfecting the user experience of its devices.
The series Huawei P60 features a 6,67-inch LTPO Quad-Curve OLED display, with smoother viewing angles and a variable refresh rate from 1 up to 120Hz. Huawei has stated that this display will offer a 29% reduction in power consumption. On board there is also a new X-True technology which allows for greater definition and greater color accuracy by obtaining a double certification from TUV Rheinald.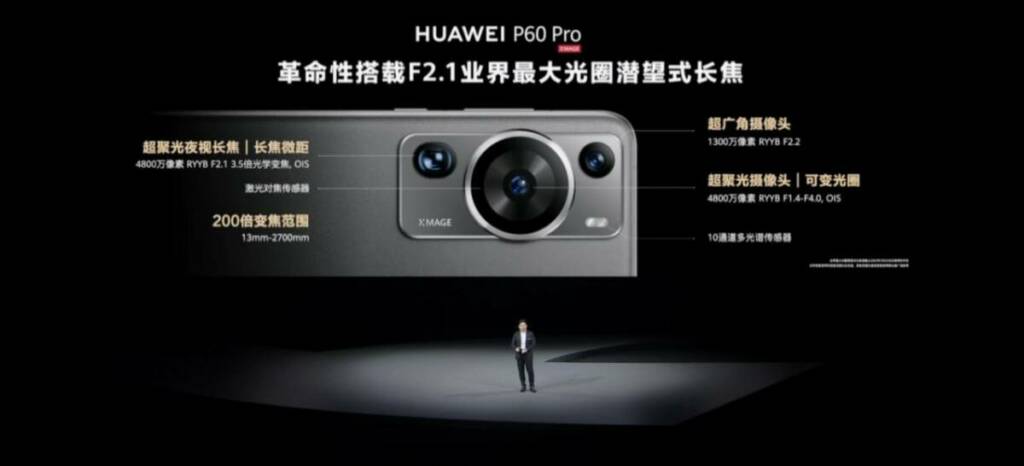 Huawei P60 Pro it features a triple camera whose main lens supports variable aperture up to 10 steps (like on Huawei Mate 50 Pro) ranging from F 1.4 to F 4.0 from 48MP RYYB. As for the periscope lens, Huawei has used a new technology to have a super stabilized image to offer vibration-free zoom with an aperture of well F 2.1. The Huawei P60 Pro is in fact the first smartphone that uses such a large sensor for the zoom lens. Thanks to this large periscope glass, the lens is able to absorb more light and could allow you to capture the moon and other subjects in the frame with the correct light. The zoom up to 200x, on the other hand, ensures that we capture the scene without losing any detail with a 48MP, RYYB sensor and a 3.5x optical zoom. We also find a 13MP RYYB F2.2 ultra-wide-angle lens. Unlike the Pro version, the Huawei P60 mounts the same lenses except the zoom lens, 12MP RYYB and with a 5x optical zoom that can reach a maximum of 100x.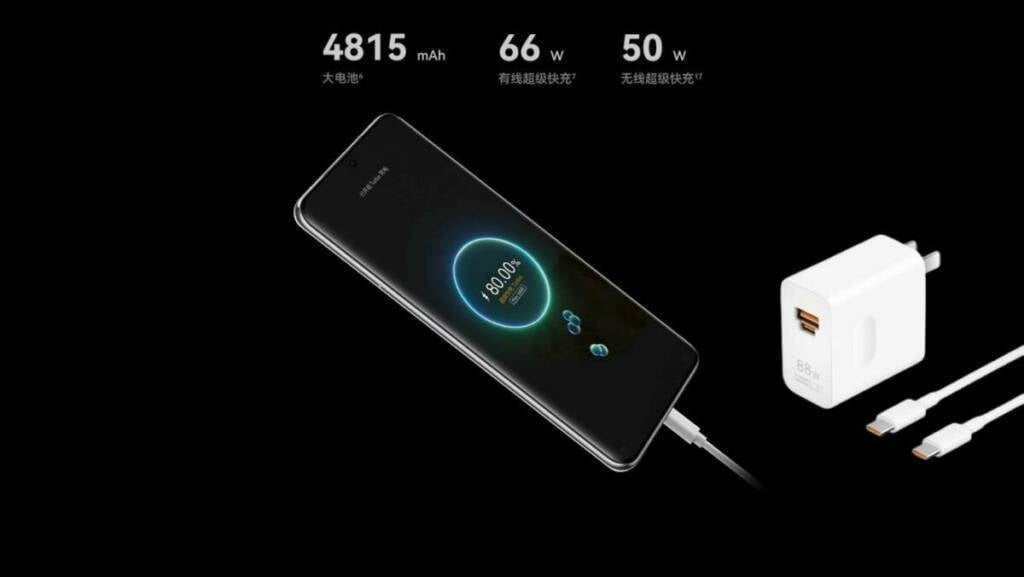 The new P60 series supports 88W charging with a brand new charger that is capable of charging 2 devices simultaneously thanks to the dual USB-A and USB Type C output.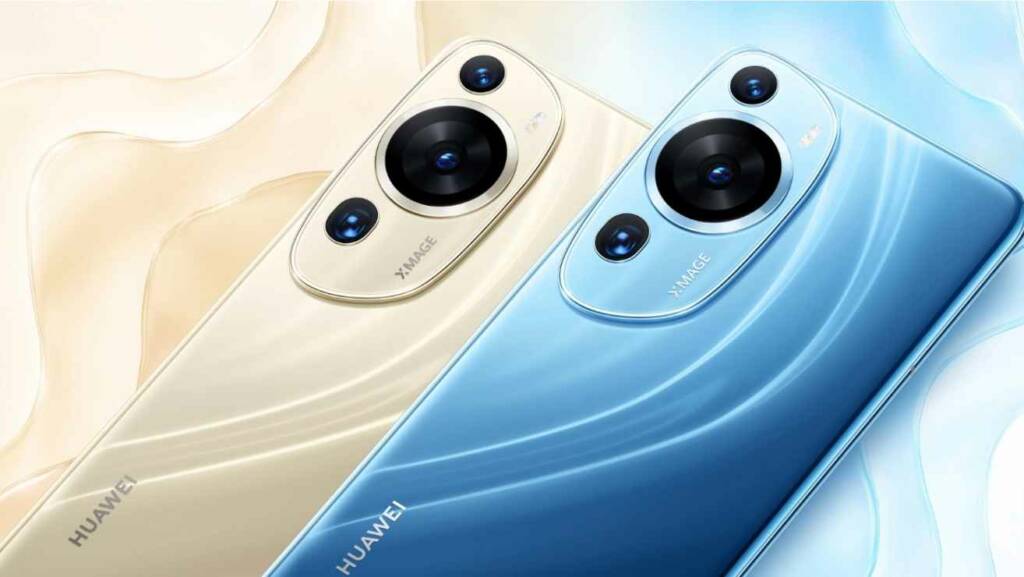 Huawei P60 Art instead it shares the technical specifications of the Pro series with however the photographic sector of a different shape; even the colors are different with the particularity of changing according to the light to which it is exposed. The battery of Huawei P60 Art is 5100 mAh, while that of the P60 Pro variant is 4815 mAh.
Huawei Mate X3
After the P60 series, Huawei presents other new products: as a worthy successor to the Mate X series, the brand new Huawei Mate X3 presents a fold similar to its predecessor by mounting a dual display, one on the outside of 6.4 inches and one on the inside of 7.85 inches, both LTPO with a 120 Hz refresh rate. The photographic sector of Huawei Mate X3 is certainly characterized by new rear shape, integrating a triple configuration: 50MP main lens with F 1.8 aperture, 13MP ultra-wide angle with F2.2 aperture and finally 12MP periscopic lens with F3.4 aperture. Once opened, we find a single 8MP camera.
Note how this foldable has been improved: despite the size of the displays, the weight remains really low: 239g! Not to mention the thickness, just 5.3mm! As if this were not enough, Huawei Mate X3 has also been equipped with second generation satellite communication. It will therefore allow a two-way message exchange. Regarding the battery instead, we find on board a module from 4800 mAh and finally it has been certified IPX8 with resistance to shocks.
Huawei Watch Ultimate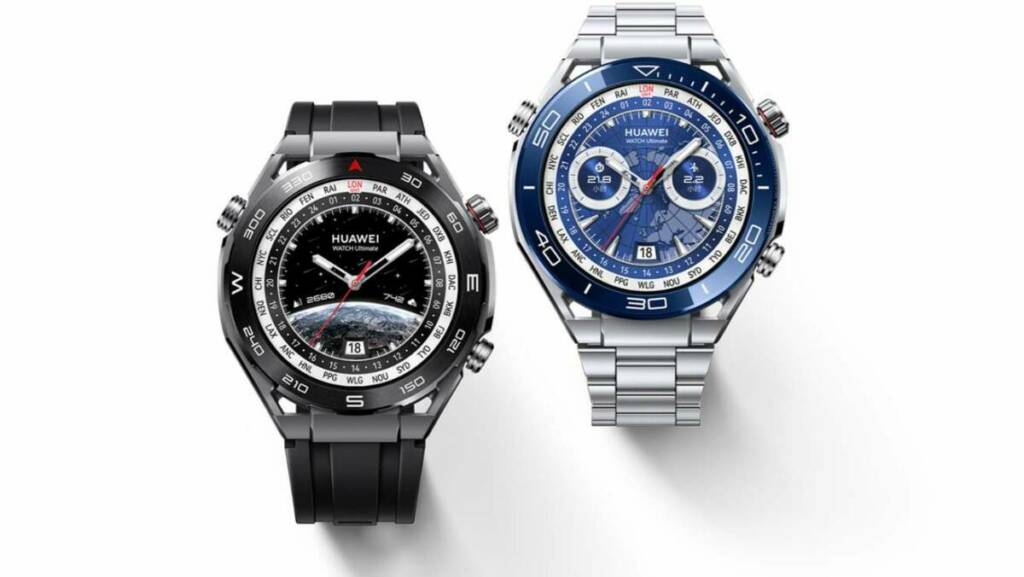 Huawei Watch Ultimate it is the first Huawei smartwatch to support satellite connection. As with smartphones, you will be able to send text messages via satellite and receive them in case of emergency. In addition, it is the world's first smart watch made of ultra-strong, strong and durable amorphous zirconium alloy, which is resistant to wear, corrosion and impact. In short, it is unafraid of harsh environments and even capable of aerospace-level exploration missions.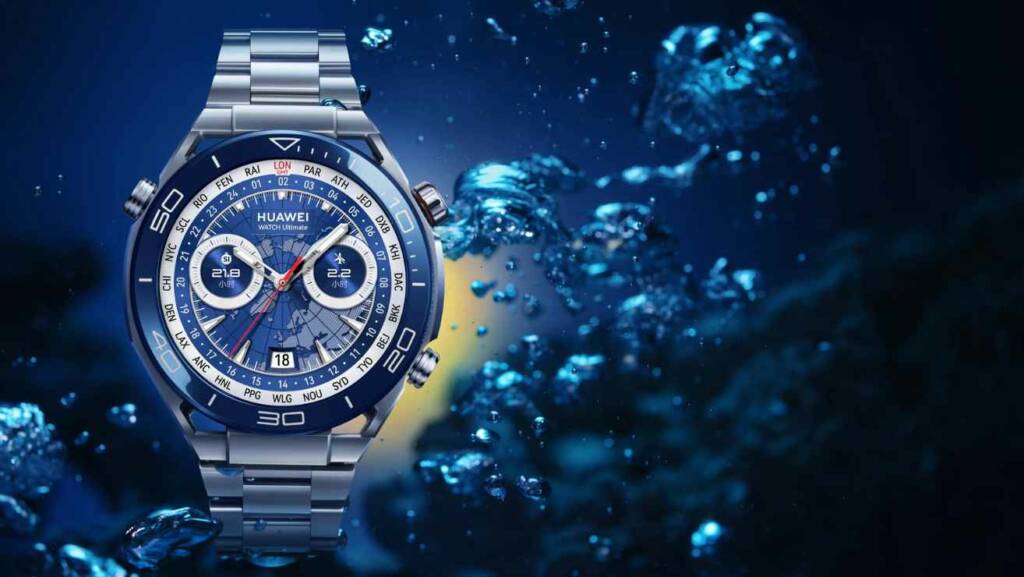 Huawei Watch Ultimate it is able to resist up to 100 meters of depth for professional diving. Equipped with three buttons (rotating crown, multi-function button and emergency button) it has functions dedicated to divers with a Buhlmann decompression algorithm that allows continuous monitoring of dive data; it also comes with ISO 2281017 waterproof standard.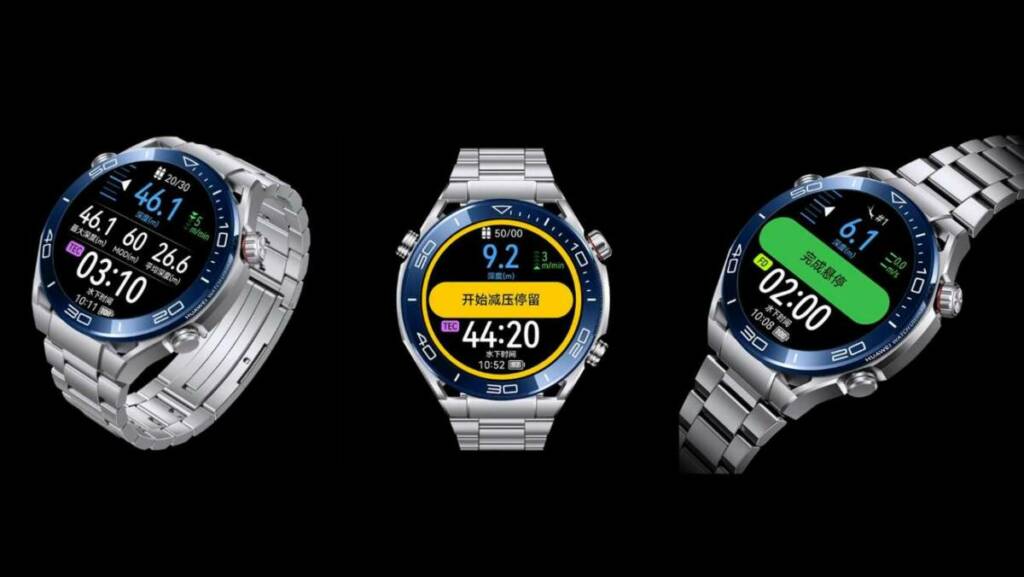 As per Huawei tradition, there is no shortage of the usual sensors to measure heart rate, stress, sp02, sleep and ECG with an autonomy of 14 days. 20 professional sports modes and over 100 basic sports modes to meet your different sports needs.
Huawei FreeBuds 5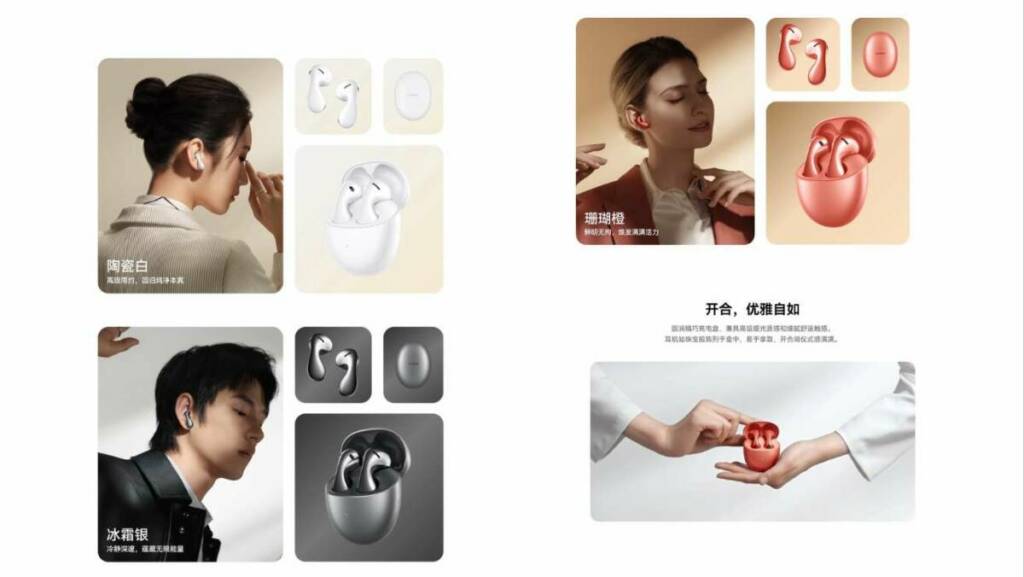 As anticipated by the rumors, the new ones Huawei FreeBuds 5 they have a new fully curved streamlined design to intertwine technology with fashion. Thanks to this design, the headphones can better fit our auricle and offer exceptional breathability by being semi-in-ear.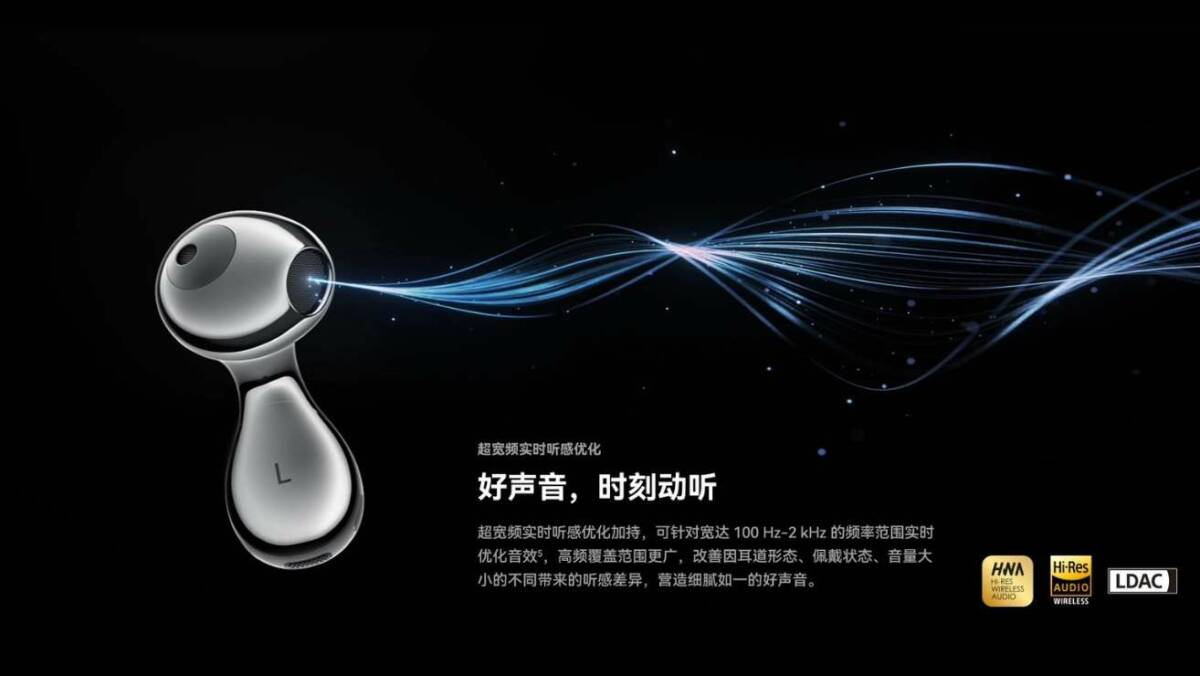 Super strong magnetic induction, low-frequency sensitivity increased by 30% compared to the previous generation, low-frequency diving up to 16Hz: full-bodied, deep and powerful sounds! As the airflow increases, the obstruction of the diaphragm when it vibrates is reduced and works together with the bass enhancement port to significantly enhance its low frequency effect. The new Huawei FreeBuds 5 have obtained Hi-Res Audio, HNA and LDAC certification. They are Huawei's first semi-in-ear headphones that support "Vivid spatial audio" to create an even more immersive listening experience.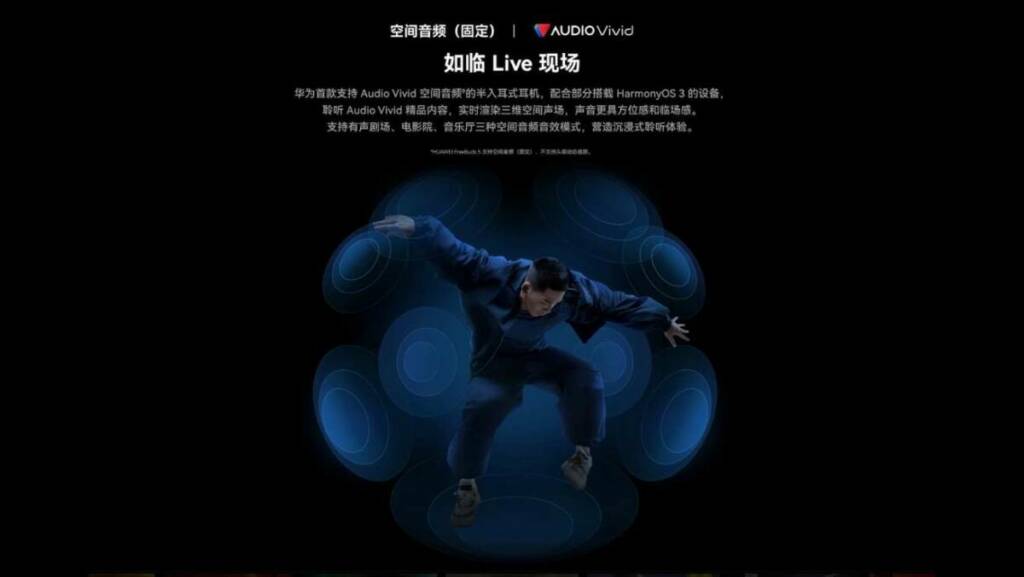 Noise cancellation has been further improved thanks to the hybrid three-microphone noise reduction, combined with the adaptive algorithm. They support super-fast charging: with just 5 minutes of charge in their box, the earphones can play up to 2 hours of music. For the complete recharge it will take 5 hours which will guarantee 30 hours of listening.
Huawei MatePad 11 2023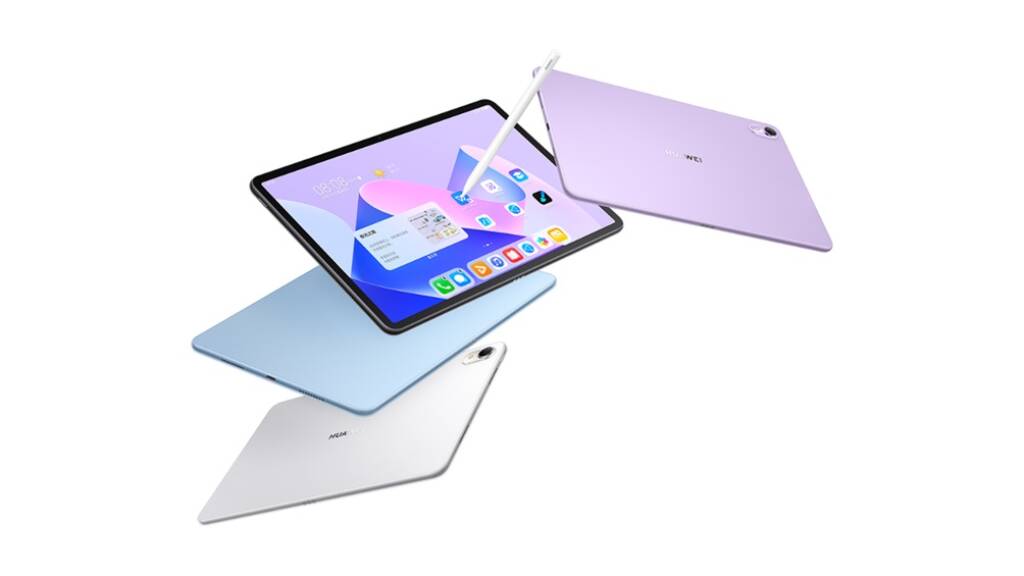 The new Huawei MatePad 11 2023 it is equipped with a display with a technology similar to that which can be seen on e-link products, i.e. anti-reflection. The use of nano-etching anti-ultraviolet technology eliminates 97% of the "artificial light" and brings a paper writing feel. In this way, whatever the inclination, the tablet will offer a perfect view that will recall the effect of paper, which makes it really attractive even for those who love to draw, thanks also to its 11-inch display with a 120Hz refresh rate .
With the new HarmonyOS 3.1 operating system, the connection with the smartphone is further improved. In fact, phone calls and messages will be automatically synchronized with the tablet through direct communication. Huawei MatePad 11 2023 is equipped with a 7250mAh battery with up to 12 hours of autonomy, Huawei Histen 8.0 with 4 speakers, 6/8GB of RAM and 128/256GB of storage and Snapdragon 865 processor.
Huawei presents new products: let's see the Prices
This time Huawei presents many products all in one conference and after this introductory overview let's take a look at the prices for the Chinese market:
Huawei P60 Series

Huawei P60

4488 yuan – 128GB ROM
4988 yuan – 256GB ROM
5988 yuan – 512GB ROM

Huawei P60 Pro

6988 yuan – 256GB ROM
7988 yuan 512GB ROM

Huawei P60 Art

8988 yuan 512GB ROM
10988 yuan 1TB ROM

Huawei Mate X3

12999 yuan 256GB ROM
13999 yuan 512GB ROM
15999 yuan 1TB ROM

Huawei Watch Ultimate
Huawei FreeBuds 5
Huawei MatePad 11 2023

2.299 yuan Standard 6GB RAM / 128GB ROM
2.399 yuan Standard 8GB RAM / 128GB ROM
2.599 yuan Soft Edition 8GB RAM / 128GB ROM
2.899 yuan Soft Edition 8GB RAM / 256GB ROM
We will have to see what will arrive and at what price for the Italian market, currently the new Huawei Watch Ultimate are already confirmed for the beginning of April, the new Huawei Freebuds 5 for mid-April and the new Huawei P60 Pro for beginning of May.
Coupons for new products are already available: €50 for the Huawei Watch Ultimate and the 10% for the new Huawei Freebuds 5. To be able to redeem them, follow the instructions at this link: HUAWEI COUPONS
What do you think of the new devices? Let us know in the comments!