Movements continue at Xiaomi, a company that has now become the reference smartphone manufacturer in China (and not only, as we will see in the course of the article), and which until recently held the title of the most precious start-up worldwide. The latest rumors now speak of management moves towards a valuation of at least $ 50 billion for his Initial Public Offering (IPO), the initial public offering, that is, an offer to the public of the securities of a company that intends to go public for the first time on a regulated market, an operation that has been planned for some time next year.
Previously, it was reported that Xiaomi was considering an IPO as early as the second half of the 2018. According to some characters who are following the thing, and currently anonymous, Xiaomi is currently negotiating with investment banks to create an IPO as soon as possible in the coming year, and Hong Kong is considered the most likely destination .
A successful IPO could raise about $ 5 billion in cash for the company, which could help Xiaomi fuel its expansion policy.
Lately, Xiaomi achieved tremendous results by becoming one of the biggest smartphone sellers. This year, the company has recorded a peak in terms of sales, after seeing results below expectations in the last year (although it is still in the wake of giants of the likes of Huawei, Oppo and Vivo in terms of shipments) .
It is good to remember that these results were centered on an economic policy oriented to just a few markets, where China was the center of gravity. But now the expansion has also conquered India, which is known for being the world's largest smartphone market. The 2014 company has invested for 46 billion and the results were not long in coming, as Lei Jun and partners immediately saw Xiaomi position itself as the leading smartphone supplier, along with Samsung. Both companies have succeeded in winning over 23,5% of the Indian mobile device market, according to IDC.
Even more recent data even sees Xiaomi overtaking Samsung, making it the largest phone seller in India. This happens after the company has also begun to focus on the offline distribution market for its devices, a channel that still remains parallel and secondary to online sales, through major investments in Mi Stores in India and China.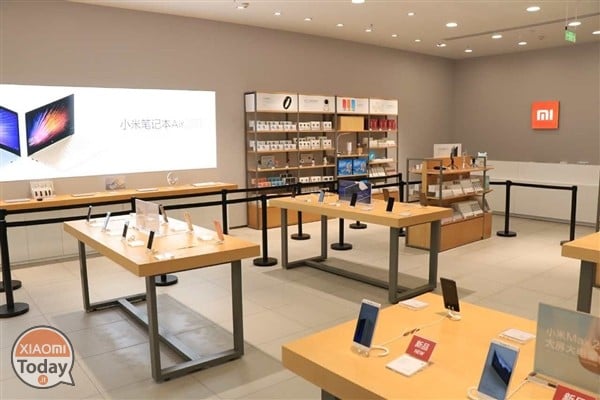 Currently, there are around 11 Mi Home stores in India but Xiaomi has stated that it plans to open it at least 100 in the next two years. Last month, Xiaomi announced its third production facility in India, in collaboration with Hipad Technologies. The latest facility is located in Noida, Uttar Pradesh and will be used to manufacture power banks. Previously, the company had set up two factories in Andhra Pradesh, in collaboration with Foxconn, for the creation of smartphones.
The vice president of the Beijing company, Manu Jain he told reporters in Hyderabad:
"We are definitely exploring, we want to add more capacity, we want to create more systems, not only for phones, but also for other categories like the Mi-band, but there are many other sectors ...", he said.
In addition to China and India, the company is also focusing on emerging markets, including Russia e Indonesia. The company also seems interested in establishing its presence in the United States, where it currently sells only accessories directly.
Recently, the company's founder and CEO, Lei Jun, revealed that Xiaomi is aiming to send 90 millions of smartphones by the end of this year, a figure that would increase to 100 millions of pieces for the 2018.
Really not bad, for a company that still associates its name with the idea of ​​start-up!
Stay tuned on our official channel Telegram and on our group Facebook not to lose any news!
[source]
Are you interested in OFFERS? Follow our TELEGRAM Channel! Many discount codes, offers, some exclusive of the group, on phones, tablet gadgets and technology.