Oclean, the famous brand that deals with oral hygiene at 360°, started the year with the launch of a promo that encourages enrollment in their Official site allowing you to accumulate points (discounts) and receive gifts.
There are many ways to accumulate points: normally you receive 100 points immediately upon signing up, but in this promo period the points will be 150. Then you will accumulate one point for every dollar spent and also 30 points to your birthday. You will receive 200 points for each friend you invite to buy. Finally, occasionally there will be social sharing events that will allow you to accumulate extra points.
The points can be exchanged for 5% and 10% coupons but also for accessories for Oclean products. In addition, members of the site will be able to try new products for free. Run to sign up.
The most popular Oclean products
Oclean X Pro Elite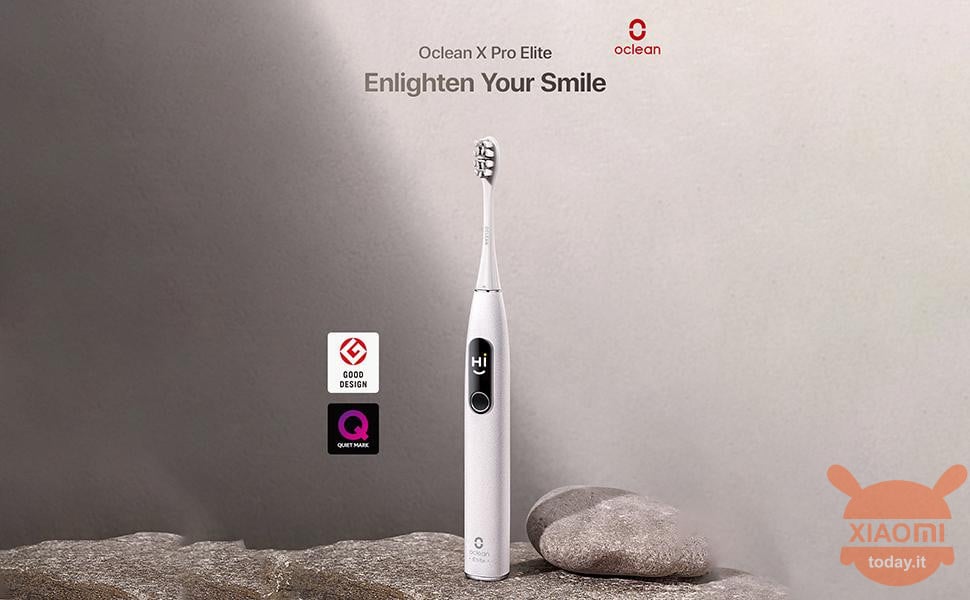 Among the best-selling products of the brand there is certainly theOclean X Pro Elite which comes with a powerful 42000 RPM motor with technology Maglev 2.0 Cleaning Technology which on paper brings a power 20 times higher than that of traditional electric toothbrushes. Then we find a touch display, wireless charging and an autonomy of 35 days.
As for the features instead, thanks to the screen it is possible to set the 4 brushing modes, select up to 32 different intensities and even see the results of your brushing. In addition, you can change preferences, monitor brushing, have data analyzed and displayed on the toothbrush directly on the screen without having to open the app. So smart features are interactive and more easily accessible.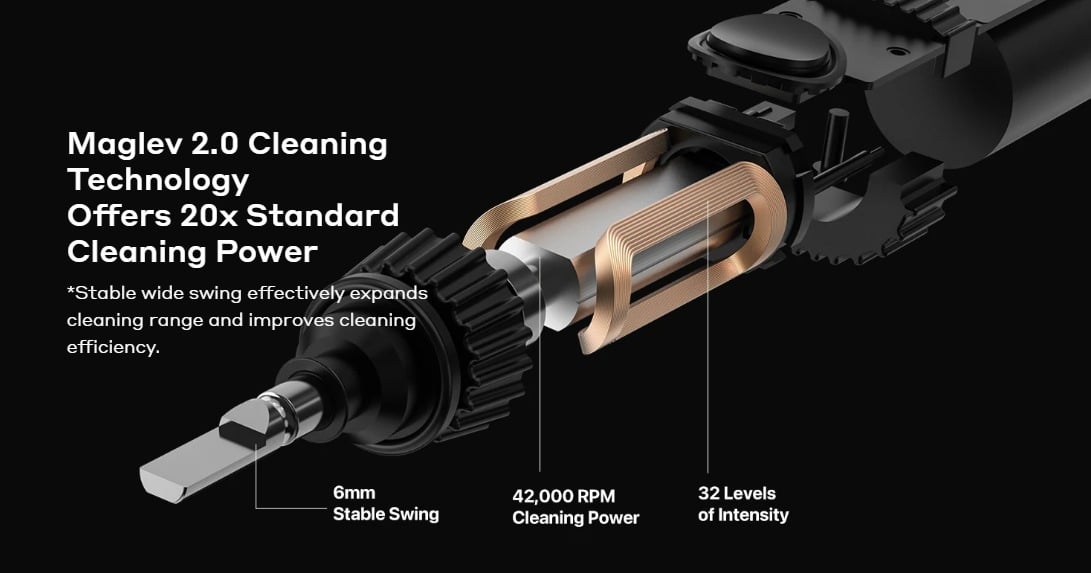 Among the more advanced functions we have theOclean Blind Zone Detection. With this technology, the toothbrush is able to monitor and analyze brushing and show us the results thanks to the integrated six-axis gyroscope and a central chip with movement algorithm. The results obtained can also be synchronized with the app to always have the data available.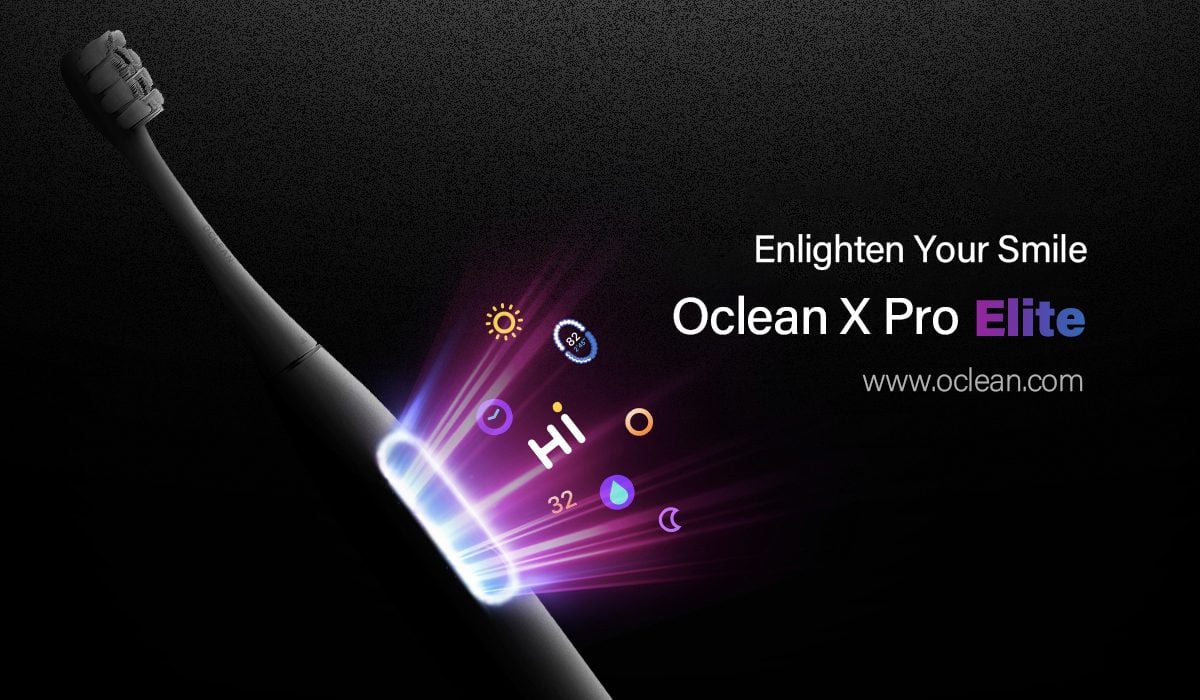 The large equipment completes the IPX7 certification and the adoption of the award-winning brushes with Dupont triangular filaments, for a cleaning result 20% higher than the competitors. The 3D designed multi-faceted bristles provide a great clean, while the soft curves improve comfort and prevent damage to the teeth.
Oclean X Pro Elite is for sale on This Page a $99,99. You will receive 4 free replacement heads and 100 points for your Oclean account.
OCLEAN W10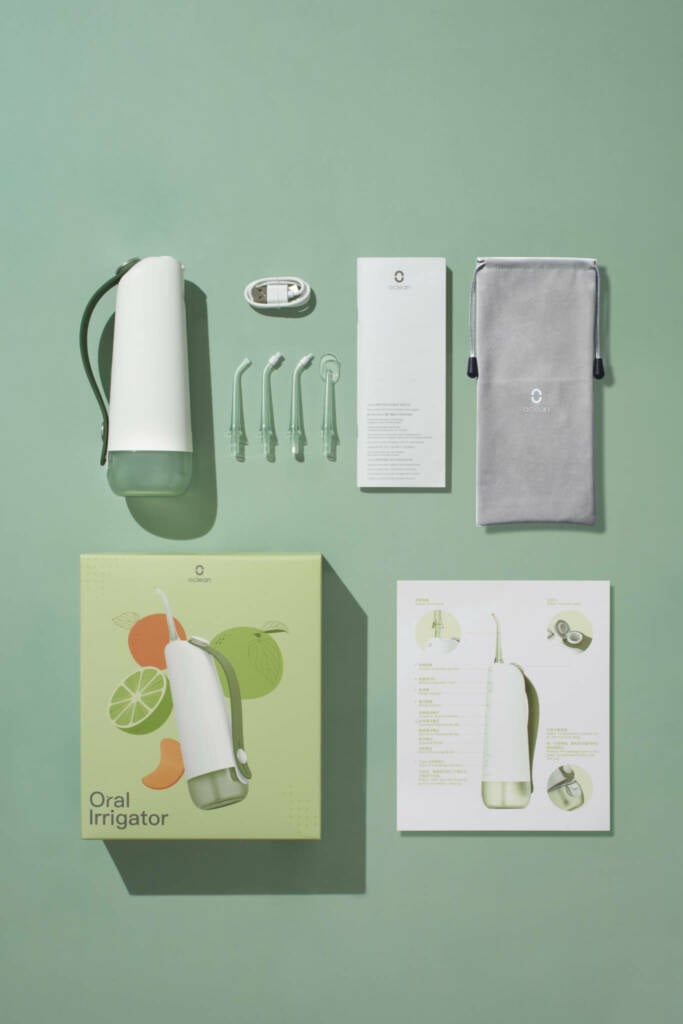 THEOCLEAN W10 is a water flosser that allows thorough cleaning ensured thanks to Pulse-Tech technology and the Maglev motor with a frequency of up to 1400 pulses per minute to effectively remove debris and plaque from interdental and gingival food. For a more precise cleaning, the brand recommends angled the jet at 90 degrees with a pause in the spaces between the teeth.
OCLEAN W10 has a total of 5 cleaning mode and they are present 4 high-performance nozzles of different types: standard for better cleaning between the narrowest spaces, periodontal to improve gum health, orthodontic to combat any cleaning problem with the presence of dental braces and a nozzle dedicated to scraping the tongue.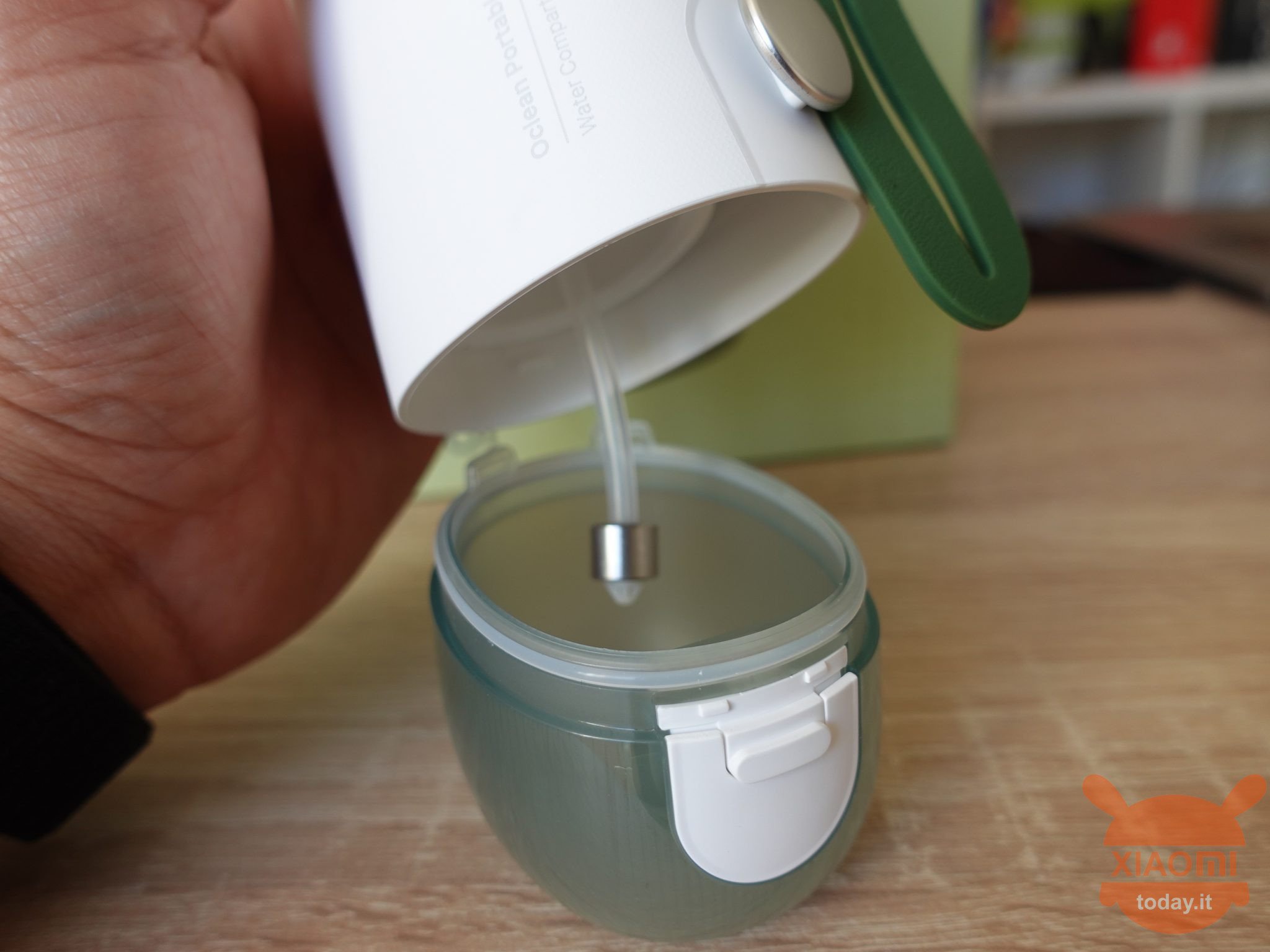 The dental water jet comes with a 200ml tank, has a battery that lasts up to 4 weeks between charges, a USB Type-C port for charging, and is IPX7 waterproof.
OCLEAN W10 for sale on This Page a $69,99 4 free spare nozzles and 70 points for your Oclean account.
More Oclean offers in progress