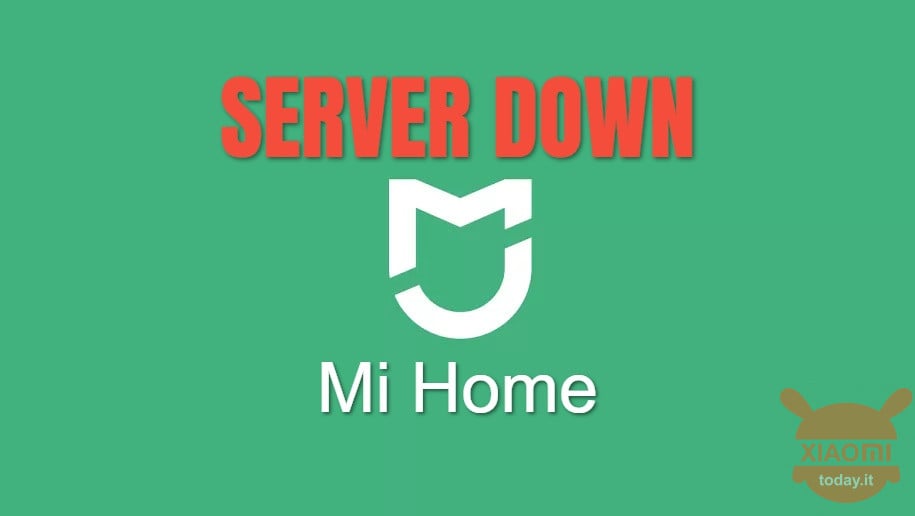 We Home is the application that use all the Mi Fans who are in possession of smart home devices. For example humidifiers, signal amplifiers, smart fans, smart routers and so on and so forth. Although problems with this app are rare, it can happen that servers suddenly go down. Well, just in the last few minutes we have started receiving an infinite amount of reports communicating the malfunction of the app. Let's go and see in detail what is happening.
CONTINUOUSLY UPDATED ARTICLE - ALL THE NEWS AT THE END OF THE PAGE
Mi Home's European servers seem to have gone down for a few minutes now: it is not a problem of the users and affects many more people than we imagine
According to what we read on the social network reddit, numerous European servers (let's imagine it is this problem as there is not yet an official press release) I've been down for over an hour. Users from Greece, Poland, Hungary, Bulgaria and Cyprus are reporting their own smart devices connected to the Mi Home app they don't work anymore. All of this happened suddenly. The error messages are different but they are all attributable to a problem not attributable to any user, anyhow.
Read also: Xiaomi Home is tinged with black and receives other small news | Download
One of the reports states that this is a problem with the server de.ott.io.mi.com which is momentarily inactive. As anticipated, nothing official has yet been communicated and therefore we cannot know if the problem actually arose from this particular server. What is clear is that suddenly i robot vacuum cleaners, humidifiers and all smart devices are suddenly unusable.
Apparently it is useless to reset smart devices or the Mi Home application: these operations would have no effect. The only thing to do is to put your soul in peace and wait for the problem to be solved by the developers. We hope that the fix will not be long in coming as some, with these smart devices, also work on it.
SECURITY UPDATE TRAINING
After more than two hours it seems that the situation has returned to normal, at least based on the reports that have come from theItaly from our users. Thanks to Patrick e Andrea for feedback.
Buy on Amazon
14,99€
available
43 new from 12,38 €
5 used from 13,94 €
Last updated on March 1, 2021 15:55
Are you interested in OFFERS? Follow our TELEGRAM Channel! Many discount codes, offers, some exclusive of the group, on phones, tablet gadgets and technology.