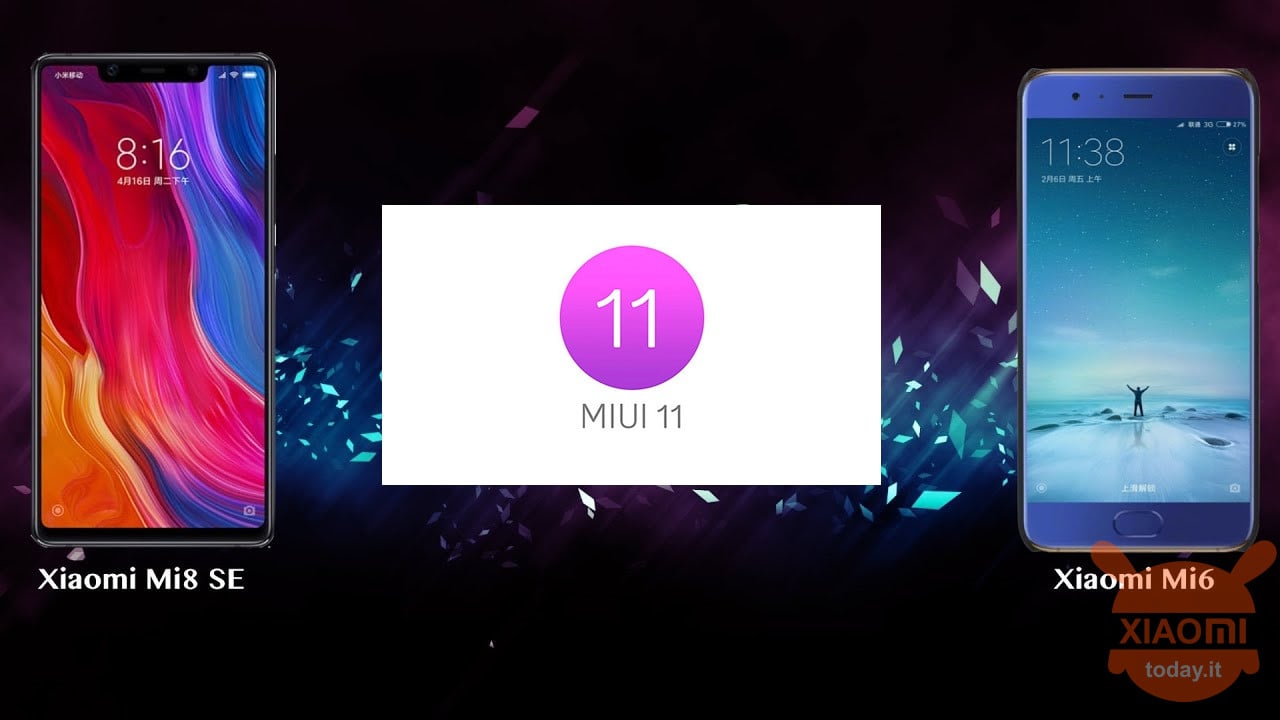 The official roadmap to the release of MIUI 11 is continuing smoothly and here is how promised to arrive on the glorious Xiaomi Mi 6 the update to MIUI 11 in China Stable version. The update comes in the form of an OTA and this bodes well that the Global branch will soon receive the coveted upgrade. In particular, the software build is the MIUI 11.0.2.0 which introduces all the novelties of the new Xiaomi interface but unfortunately it is still based on Android 9 Pie, also given the size which is equal to 535 MB, leaving a bit of a bitter taste in mouth to all the users who have long held the former top of the range close to them.
It was in fact the 2017 spring when Lei Jun's company released Mi 6 and it is therefore plausible to think that we will most likely never see Google's major release on the device except as a Custom ROM.
MIUI 11 also for Xiaomi Mi 6 but no Android 10 while for Mi 8 SE it comes in the form of beta
Different destiny instead for another device, the Xiaomi Mi 8 SE, ex mid range of the Mi 8 series, which fortunately was chosen among the lucky models that will be updated to Android 10. In fact, with the latest beta release of the MIUI software, the 9.10.23 version, in addition to the security patches updated in October, 2019, the changelog is enriched precisely by the note referring to Android 10.
Also in this case we talk about the Chinese branch and therefore if you already have the MIUI 11 China Developer, you will receive the update via OTA with a weight of around 2 GB. But all that glitters is not gold as probably for us westerners the MIUI 11 will never arrive, given the absence of Global ROM for this device: in fact in the official roadmap there is no trace of Mi 8 SE. At the moment the only Italian model to have received the MIUI 11 in the Global version was Xiaomi Mi 9T.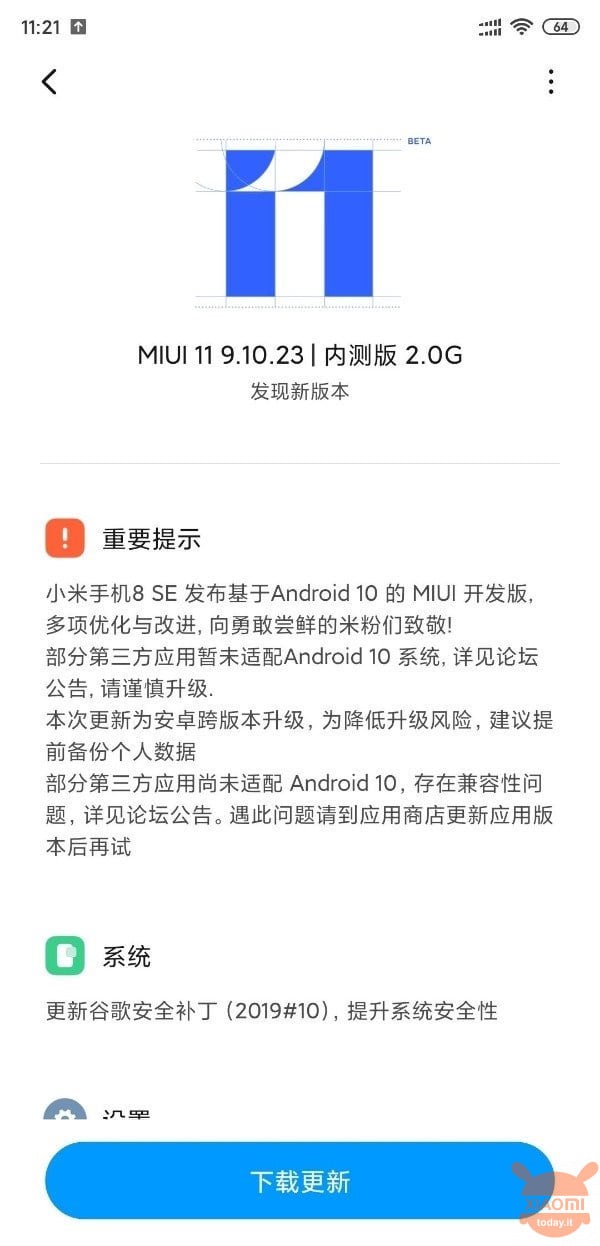 Are you interested in OFFERS? Follow our TELEGRAM Channel! Many discount codes, offers, some exclusive of the group, on phones, tablet gadgets and technology.