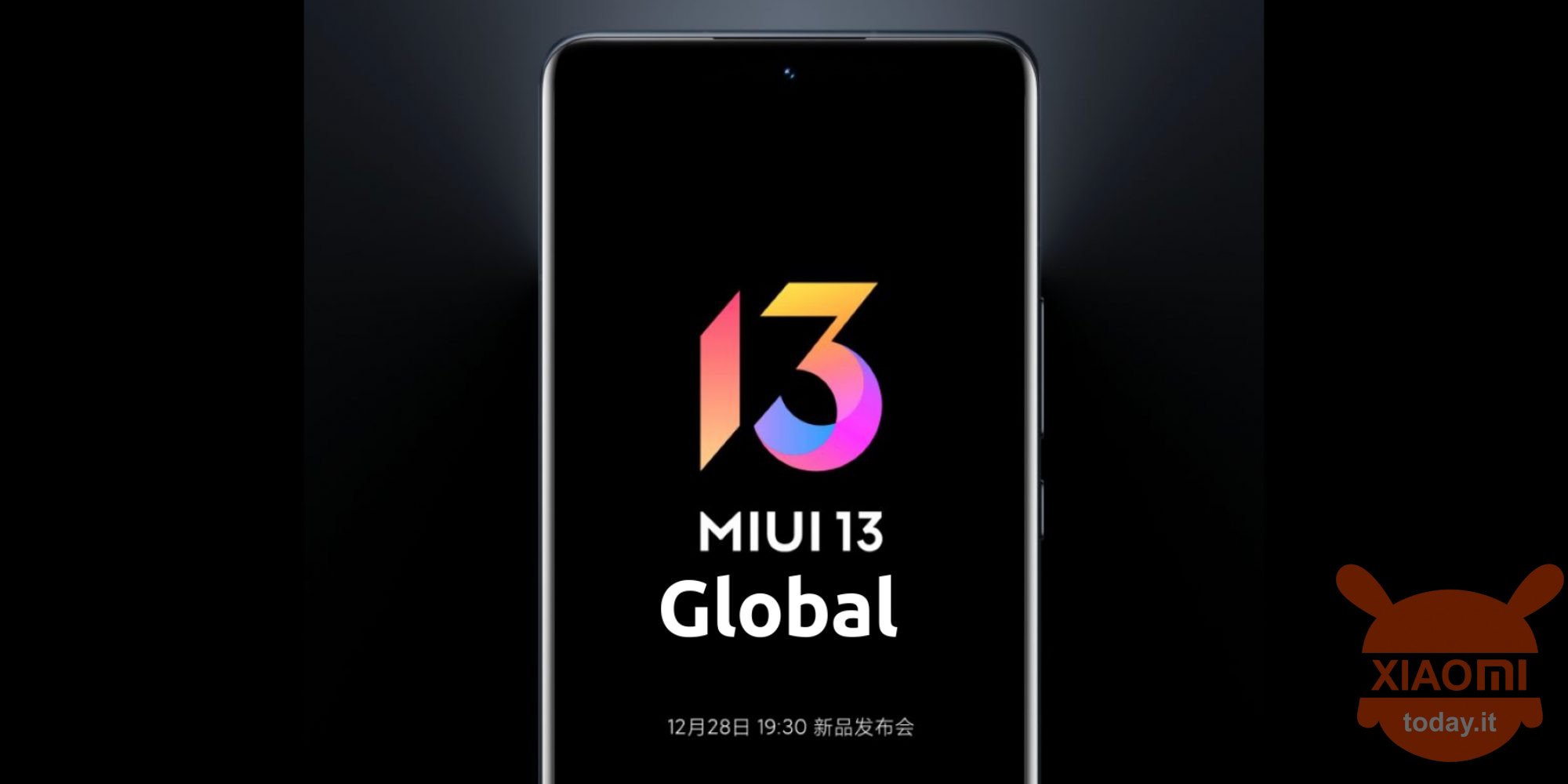 MIUI 13 debuted just yesterday in China. Xiaomi's new custom skin, based on Android 12, brought with it several interesting features. But what are those features that will arrive on MIUI 13 Global? Taking advantage of the competence and seriousness of the team of MIUIs, let's see which features may or may not debut by March 2022. Yes, because the global version of the Xiaomi skin will arrive within the first three months of next year. We would like to emphasize that this is not official information, but unofficial. So what you will find written may not reflect reality (although we think not to say nonsense).
MIUI 13 Global when will it arrive? Soon, we already have the official dates. But what features will there be or won't there be? Let's see them together
widget
One of the novelties of MIUI 13 is that of iOS-style widget. According to the Spanish team (and we share this hypothesis) the widgets they will arrive on MIUI 13 Global but not in the same way. The reason is simple: that functionality that we commonly call "vault" is replaced on Xiaomi's smartphones (but not only) by Google Products. Only OnePlus smartphones (to my memory) could previously choose between Google Discover and Shelf.
Wallpapers
We also talked about wallpapers yesterday. MIUI developers have worked with Beauty Science to bring new backgrounds, using a polarization microscope to record the shape and changes in crystal formation through 8K time-lapse photography. According to Xiaomi official site, these will reach the MIUI 13 Global but on some smartphones only (we report only those existing in our region and those that could arrive)
Xiaomi 12 Pro
Xiaomi 12
Xiaomi 12X
Xiaomi mi 11 ultra
Xiaomi Mi 11
Xiaomi Mi 11 Lite 5G
Xiaomi Mi 10 Pro
Xiaomi Mi 10
Xiaomi Mi 10 Lite
Xiaomi Mi 9 Pro
Xiaomi Mi 9
Xiaomi Mi 9 SE
POCO F2
POCO F2 Pro
POCO F3
Xiaomi Mi 9T
Xiaomi Mi 9T Pro
Notes redmi 10 Pro
Notes redmi 9 Pro
Notes redmi 8 Pro
Xiaomi pad 5
It is understood that this list could expand in the future as has already happened for the MIUI 12.5 Enhanced.
Font Mi Sans
We are not sure that the new Mi Sans font will arrive on MIUI 13 Global. If we consider that the Mi Lan Pro character has not been implemented with the MIUI 12, this new one it may not reach the global ROM.
Privacy
Some of the most interesting features are those related to privacy. The anti-fraud warning, probably will not reach MIUI 13 Global because these devices use Google's Phone and Messages applications instead of Xiaomi's. In fact, we remind you that this feature acts on the proprietary apps for calls and messages.
Another feature that we find on the China ROM is that we will not find on the Global is the one that blocks the installation of third party applications. The reason is simple: the application blocker is developed for the GetApps application and according to Google's policies it cannot block the installation from Google Play. Also, GetApps do not use it on the Global ROM.
Custom anti-tampering watermark on MIUI 13
This functionality that we described earlier he has no reason not to come to us.
General optimization and performance on MIUI 13
As we have also seen for the 12 and 12.5 Enhanced, optimizations are blocked in a way by Google. GSM services are heavier than those present in China (which we remember, it does not use them) and consume a lot of resources. Xiaomi cannot do anything about it, because it depends on Google. In ROM China, not having these services, they can get better performance and optimization
My Magic Center
This functionality, according to the information in our possession, will also arrive on MIUI 13 Global. We remind you that you will allow devices to be interconnected with each other, so that we can easily transfer video, audio or even applications. Clearly both are interested smartphone that televisions, as well as altoparlanti speaker, tablets and anything else.
Which smartphones will receive the MIUI 13 Global?
The first batch of compatible models with MIUI 13 Global is the one composed of:
Xiaomi Mi 11
Xiaomi mi 11 ultra
Xiaomi Mi 11i
Xiaomi Mi 11X Pro (India only)
Xiaomi Mi 11X (India only)
Xiaomi pad 5
redmi 10
Redmi 10 Prime (India only)
Xiaomi 11 Lite 5G
Xiaomi 11 Lite NE
Redmi Notes 8 (2021)
Xiaomi 11t pro
Xiaomi 11t
Notes redmi 10 Pro
Redmi Note 10 Pro Max (India only)
Redmi Note 10
Xiaomi Mi 11 Lite 5G
Mi 11 Lite
Redmi Note 10 JE (India only)