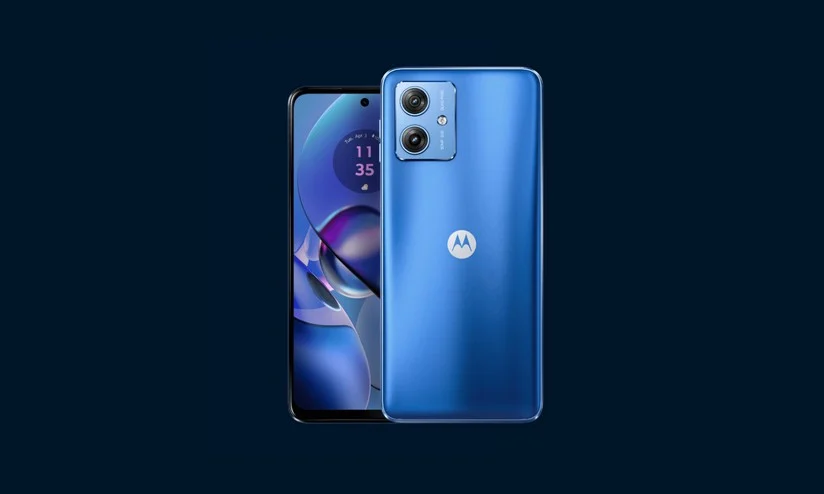 Motorola has just announced two new smartphone models on its Indian official website, just hours after the rumors spread. Let's find out the main features of these new devices, that is Motorcycle G54 5G e Motorcycle G84 5G.
MOto G54 5G stands out for its battery
Let's start with the Motorola Moto G54 5G, which is slated to debut in the Chinese market on 5 September 2023. This smartphone offers state-of-the-art features, with generous memory capacities (up to 12 GB of RAM and 256GB of storage in the fullest version) and a large 6,5-inch IPS display with Full HD+ resolution and a refresh rate that reaches 120Hz.
The heart of the device is the MediaTek Dimensity 7020 chipset, which supports fifth generation networks. One of his strengths is certainly the massive 6000mAh battery, coupled with TurboPower 30 fast charging technology.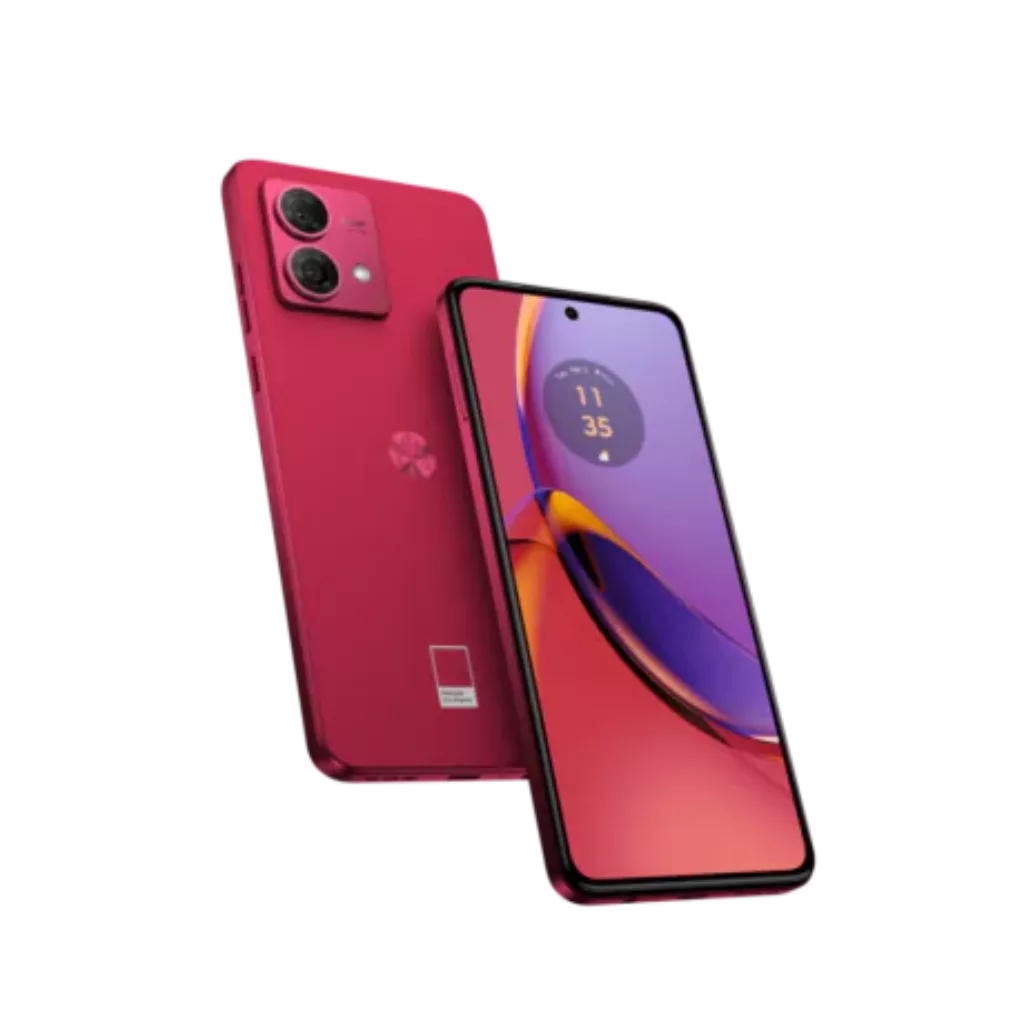 With this pairing of hardware, which shouldn't be overly energy-hungry, the phone promises outstanding battery life, which looks set to be one of the best in its class.
The photographic sector of the new Motorola device is made up of three sensors in total: on the back you will find a dual camera, with a 50MP main sensor which uses Quad Pixel technology, which improves the brightness and detail of shots in difficult conditions, as well as optical stabilization (OIS) which helps to obtain sharper photos and videos.
The second 8 MP sensor is ideal for panoramic photos (with a viewing angle of up to 118°) and for macros (with the Macro Vision feature). Closing out the photography department is a 16MP front camera, set into a hole in the screen.
Among the photographic functions stand out the Dual Capture (to record simultaneously with front and rear cameras), Timelapse, Spot Color, Hyperlapse and Slow Motion, along with options like Ultra-Res, Night Vision, Macro Vision, Portrait, Panorama, Live Filters, Pro Mode , RAW, HDR and more.
It's possible that the specs will change ahead of a possible global launch, so we'll come back to that as soon as we have more information to that effect. As for color options, the smartphone is offered in Midnight Blue, Mint Green and Pearl Blue variants.
According to the Indian site, the device is launched with Android 13 and will be updated to at least Android 14, with three years of security patch support. In the case of a possible launch on the European market, we can wait for some further improvements.
Motorola Moto G84 5G resists water well
Moving on to the Motorola Moto G84 5G, we can see some significant differences from its "big brother". Immediately in evidence is the panel 6,55 inch pOLED with resolution Full-HD +, which offers a refresh rate up to 120 Hz and also integrates the fingerprint reader.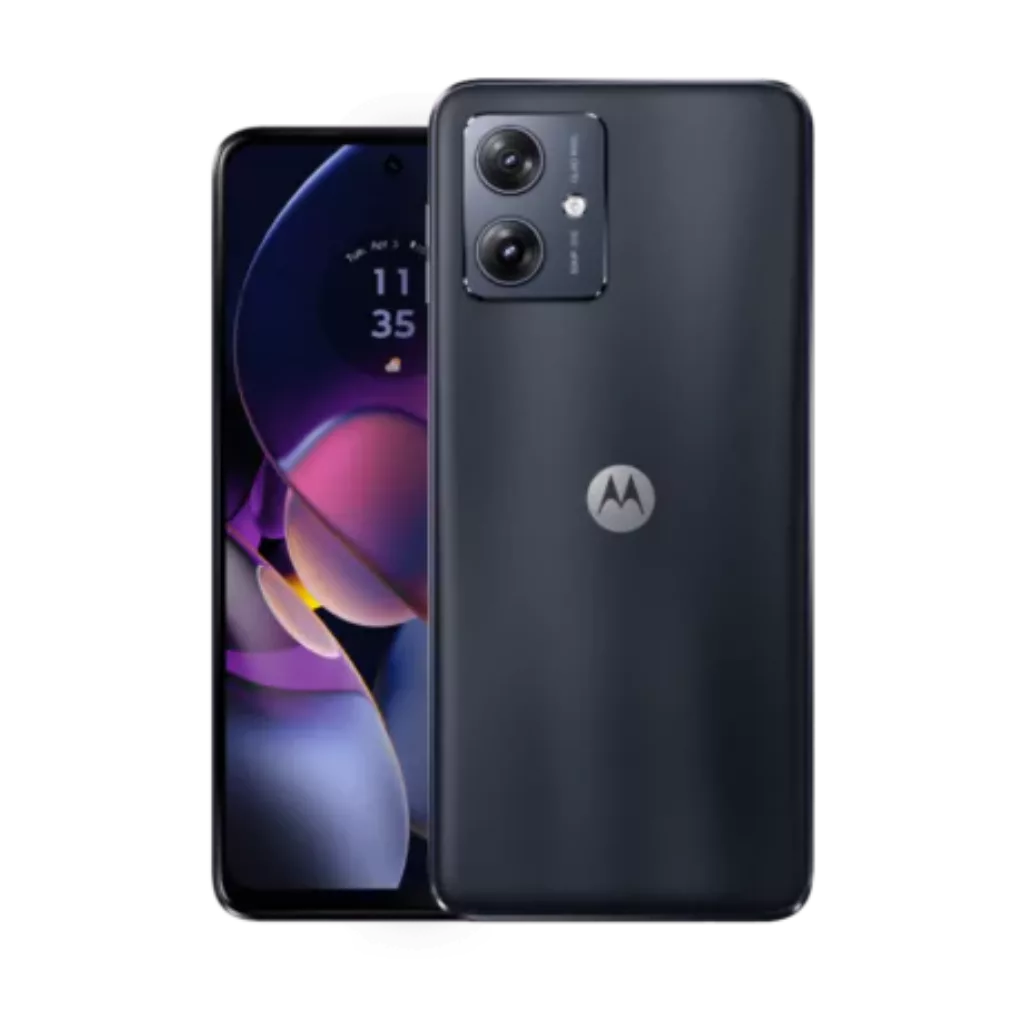 The MediaTek CPU is replaced by a processor Qualcomm Snapdragon 695, flanked by 12GB of RAM and 256GB of storage. The photographic sector has also undergone some changes, with a 50MP main sensor which uses Ultra Pixel technology (always with OIS) and Dual PDAF technology.
The photographic capabilities remain largely unchanged from the previous model. The Moto G84 5G boasts a slight improved water resistance thanks to the IP54 certification, but the battery capacity is slightly less, stopping at 5000 mAh (with TurboPower 33 charging).
The manufacturer offers several color options for the Moto G84 5G, including Midnight Blue, Marshmallow Blue and Viva Magenta (the Pantone Color of the Year 2023). These last two variants have a vegan leather back cover, which gives a feeling of comfort and softness to the touch, as well as a unique look.
Just like its "brother", this smartphone is also equipped with Android 13 and will receive at least the update to Android 14, with three years of security patch support. In the event of a possible launch in Europe, we can assume that support up to Android 15 will at least be guaranteed.
The prices of both smartphones
As for the prices and availability of Motorola Moto G54 5G and Moto G84 5G, both devices have appeared on the manufacturer's official Indian website. However, a launch date has only been provided for the second device (the first is expected in China on September 5).
The Moto G84 5G will be available for purchase starting September 1, 2023 in India, in Midnight Blue, Marshmallow Blue and Viva Magenta color options (the latter two with a vegan leather back cover).
Unfortunately, no sale prices have been announced for either model, but we can refer to the leaked indications a few hours ago: the Moto G84 with 12GB of RAM and 256GB of storage is expected to cost around 19.999 rupees ( about 220 €), while the Moto G54 is expected to be available at 14.999 rupees (approx 170 €) in the 8-128 GB version and around 18.999 rupees (about 210 euros) in the 12-256 GB version. The latter variant is offered in Midnight Blue, Mint Green and Pearl Blue color options.