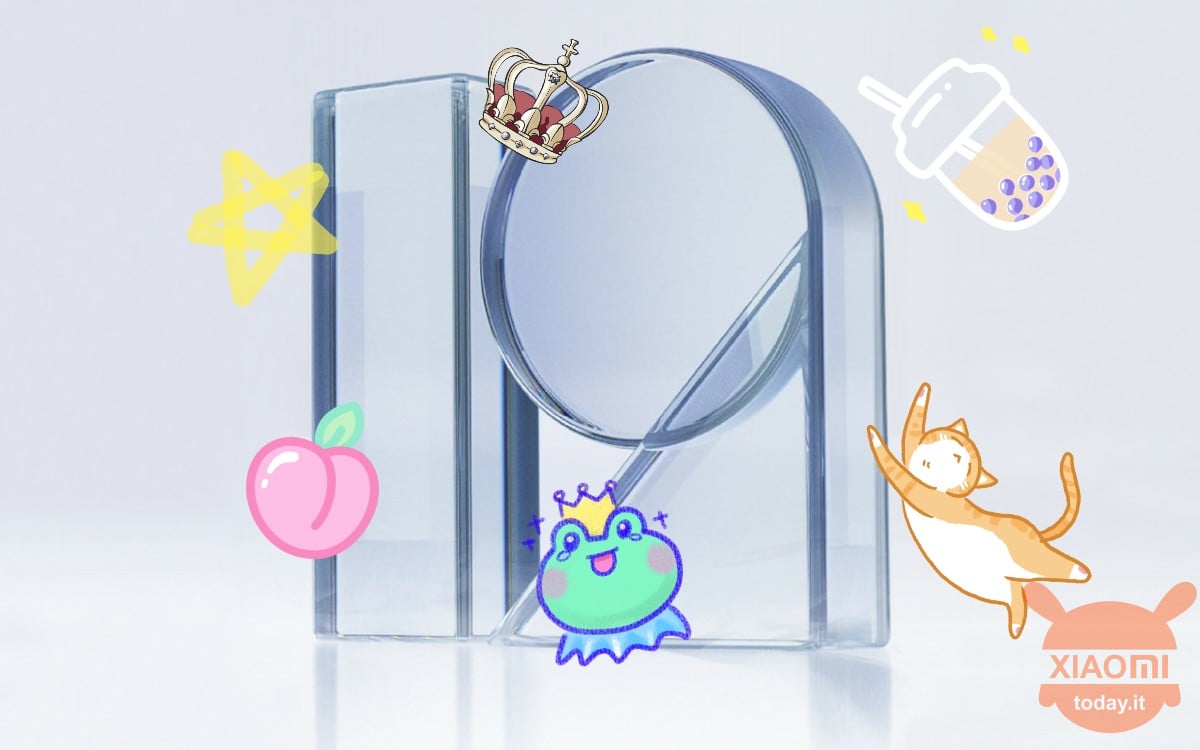 The customization of MIUI has no rivals, let's face it. Xiaomi's custom skin does not shine for stability, this is true, but in terms of customization it is at the top of the ranking. Unfortunately we have seen how the Europe some features of the new version 12.5 they will not arrive or at least they will not soon. An example is the "mirroring". It must also be said that the performance of the Global version is not the same as in China, also thanks to Google services. To console us though the stickers arrive on the Gallery app.
A new MIUI update from China introduces many new and nice stickers with which to customize our photos: download at the end of the article
The latest update of the MIUI system app, precisely the number 21.3.17 of the Gallery coming from the Chinese ROM, has brought an extra tool to customize our shots and our images. To be more precise it has improved it more than anything else, as the stickers they have been present since the release of MIUI 12. As you can see in the cover image, those are some examples of the new adhesives which can be used by updating the system application.
Read also: MIUI 12.5 arrives for almost everyone, thanks to Xiaomi.eu | Download
As anticipated, this is an update that comes from the Chinese ROM. This means installing it correct operation is not guaranteed on a Global ROM. However, we tried to install it on the stable global version of one of our devices and with a pleasant surprise we saw that There were no problems. The only thing is that the application has been translated into English. But poco bad.
At the end of the article we leave you the download link via Google Drive. If it doesn't work, there are no problems, just uninstall the update and you can revert to the previous version. How to do it? Go to Settings and then App: here we look for the application Gallery and uninstall the latest update by tapping on the dedicated option below.
Buy on Amazon
€177,38
€197,61
available
1 used starting at € 177,38
to January 29, 2023 12:39
Last updated on January 29, 2023 12:39