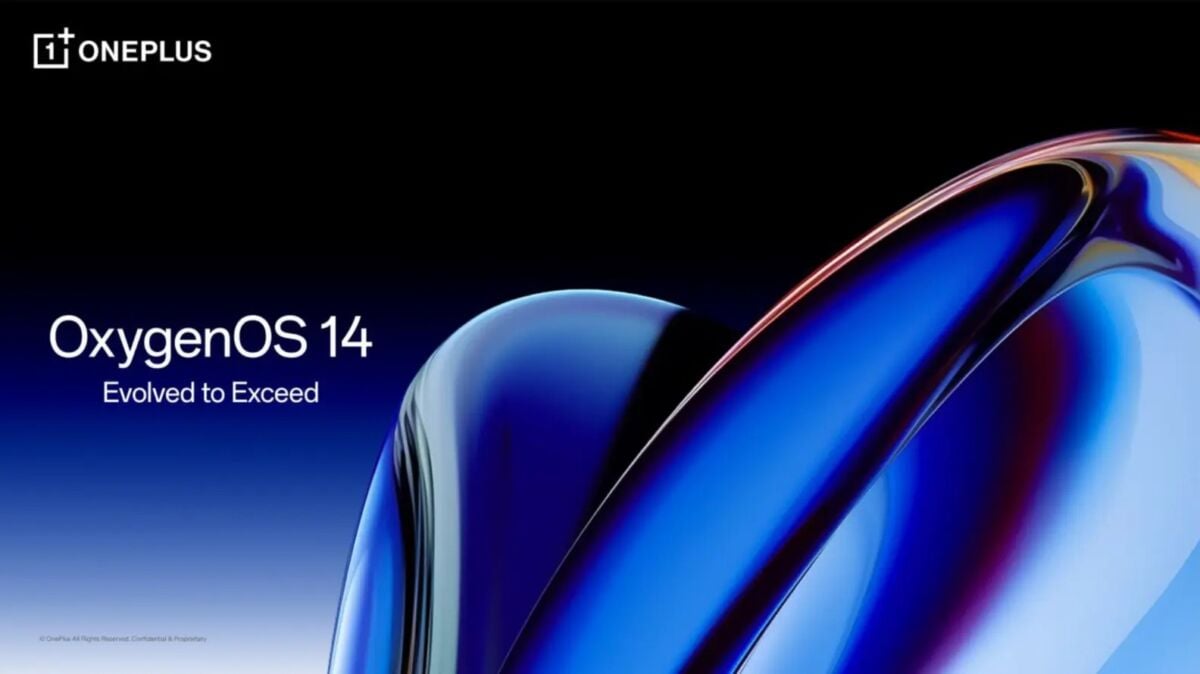 After Beta 1 released mid-month, OnePlus decided to officially release OxygenOS 14 definitively. Clearly not for everyone and not immediately, this new version of the proprietary skin based su Android 14 promises to bring many improvements and above all BIG changes to the user experience. Here's what they are news in detail.
Structure and aquamorphic design of OxygenOS 14
With the introduction of OxygenOS 14, OnePlus users can experience a revamped aquamorphic design. This unique design offers a color style that is both natural and delicate, with lighter shades, all aimed at providing a more comfortable and enjoyable viewing experience. But it's not just about aesthetics: the new design is accompanied by innovative ringtones aquamorphic themed, which bring a touch of freshness and uniqueness. Furthermore, i System notification sounds have been revised to be more harmonious and less invasive, further improving the user experience.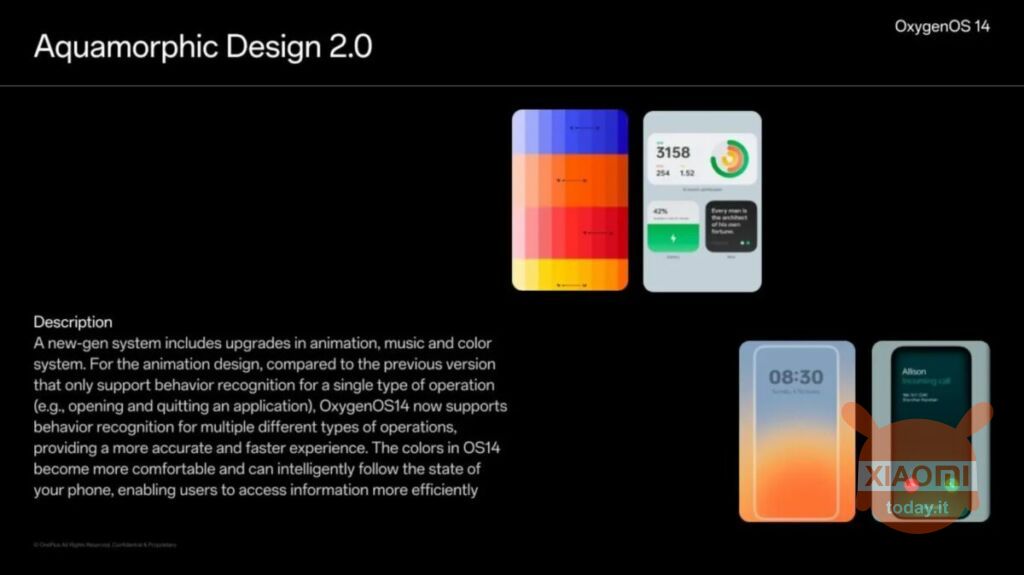 Fluid Cloud and Go Green AOD
Fluid Cloud is one of the standout features of OxygenOS 14. This feature was developed with the aim of reduce interruptions during the day, thanks to an optimized and more intuitive status bar. But OxygenOS 14 goes further, introducing Go Green AOD. This feature combines a series of environmentally-focused icons with a hidden pedometer, which feeds a carbon footprint indicator. The goal is to encourage users to prefer walking to other means of transport, thus helping to reduce environmental impact and promote a more sustainable and conscious lifestyle.
Trinity Engine and performance
Trinity Engine represents a fundamental element of OxygenOS 14, a real engine that includes various technologies such as CPU Vitalization, RAM Vitalization, ROM Vitalization, HyperBoost, HyperTouch e HyperRendering. These technologies were developed for optimize the performance of your OnePlus smartphone's existing hardware. The goal is to make the overall experience more responsive and fluid, allowing users to enjoy a faster and more efficient system, which can adapt to everyone's needs, whether it be gaming or productivity.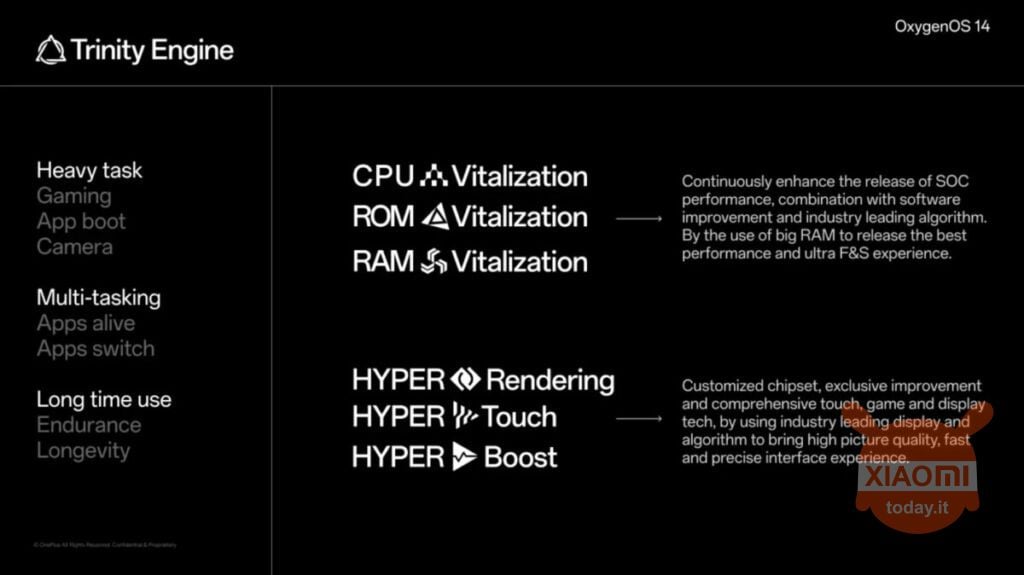 Read also: Android 14 will deal with call security in a unique way
Security and privacy on OxygenOS 14
Security and privacy have always been a priority for OnePlus, and OxygenOS 14 is no exception, introducing significant improvements in these areas. With the introduction of Safety center, users have a unified center to manage all security and privacy settings. Photo management has been improved, allowing greater protection of personal images.
Furthermore, Strongbox uses chip-level encryption to best protect password management tools. In the end, Auto Pixelate 2.0 offers an improved method for taking screenshots, making this feature more versatile and useful for users.
When OxygenOS 14 comes out
OnePlus plans to launch the official build of OxygenOS 14 first on the OnePlus 11 5G at half of November and then port it to more suitable devices later.