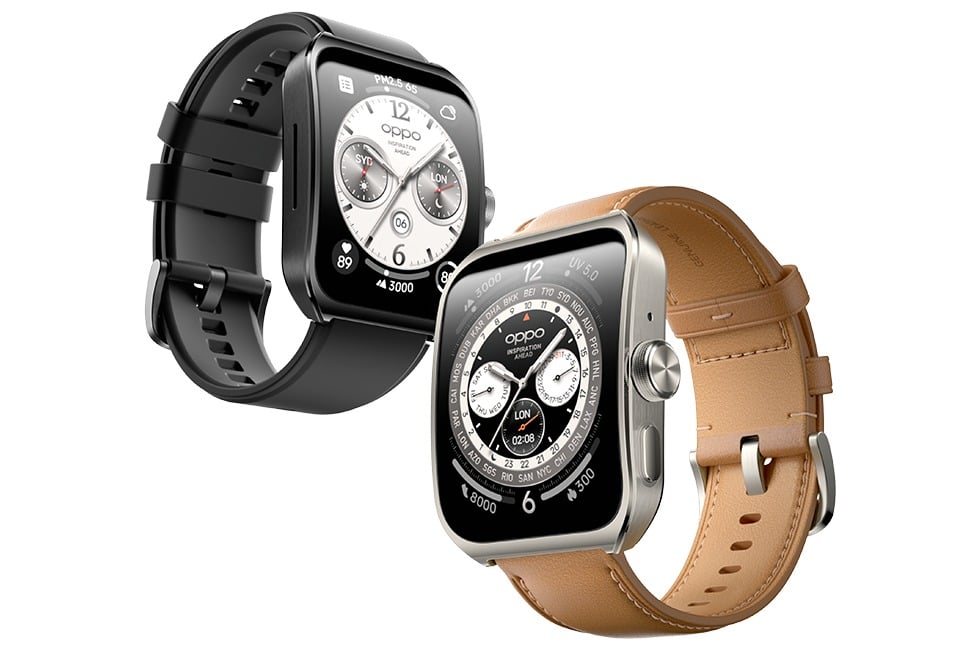 In addition to the new OPPO Find N3 Flip, also the OPPO Watch 4 Pro was officially presented today as the new flagship smartwatch of the Chinese brand; let's find out more.
OPPO Watch 4 Pro official: the smartwatch with a curved screen that gives you a check-up in 60 seconds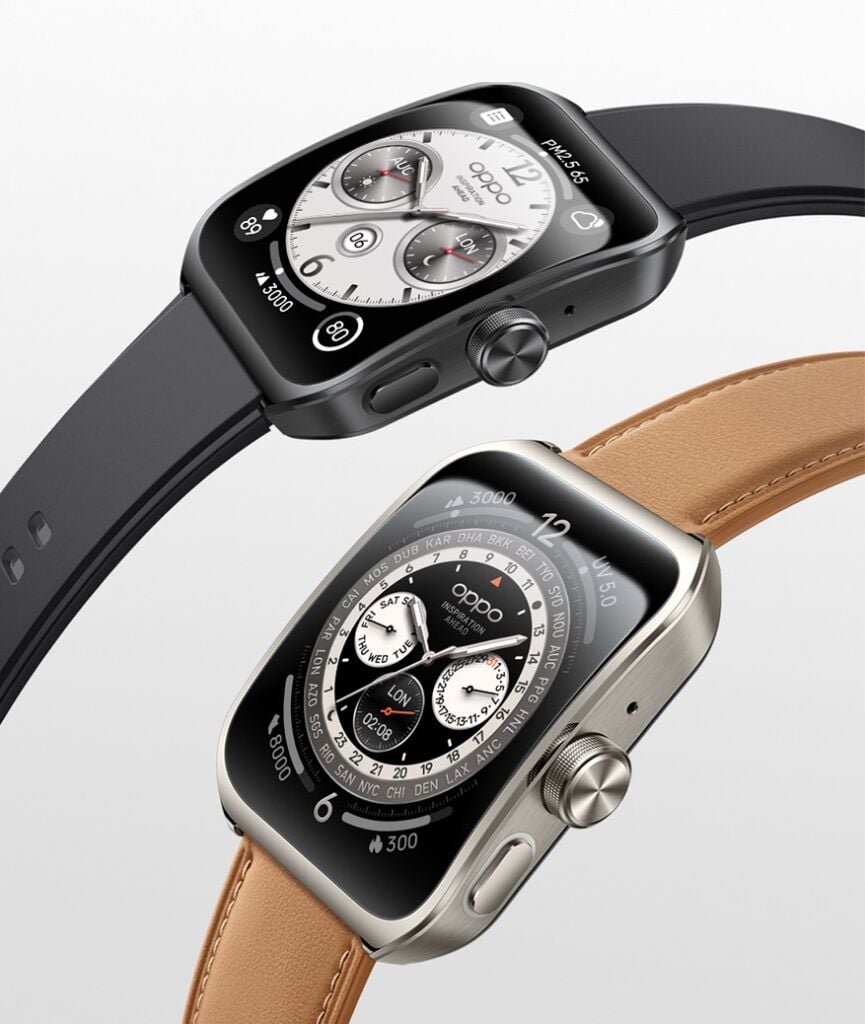 The design of theOPPO Watch 4 Pro follows that of the previous generation, with one 1,91 inch LTPO AMOLED fully curved screen with thin edges makes the watch more elegant and comfortable to wear. The screen has a resolution of 378 x 496 pixels and a density of 326 PPI, and the cover is flat C3D glass. The face of the watch has an oval shape and measures 50,1 x 38,3 x 12,85 mm, weighing approximately 52,3 grams without band. The strap is available in two colors: extreme night black and dawn brown.
The OPPO Watch 4 Pro is equipped with two processors: one Snapdragon W5 and one Hengxuan 2700, which allow it to support both the Android Wear OS operating system that the proprietary operating system OPPO ColorOS. Memory is of 2 GB of RAM and 32 GB of ROM, while the capacity of the battery is 570mAh. The smartwatch supports the quick charge VOOC, which allows to obtain 24 hours of autonomy with just 10 minutes of recharging, and up to 14 days in Smart Light mode with regular use. The wearable it also supports eSIM connectivity, which allows him to make calls and access the Internet without the need for a smartphone.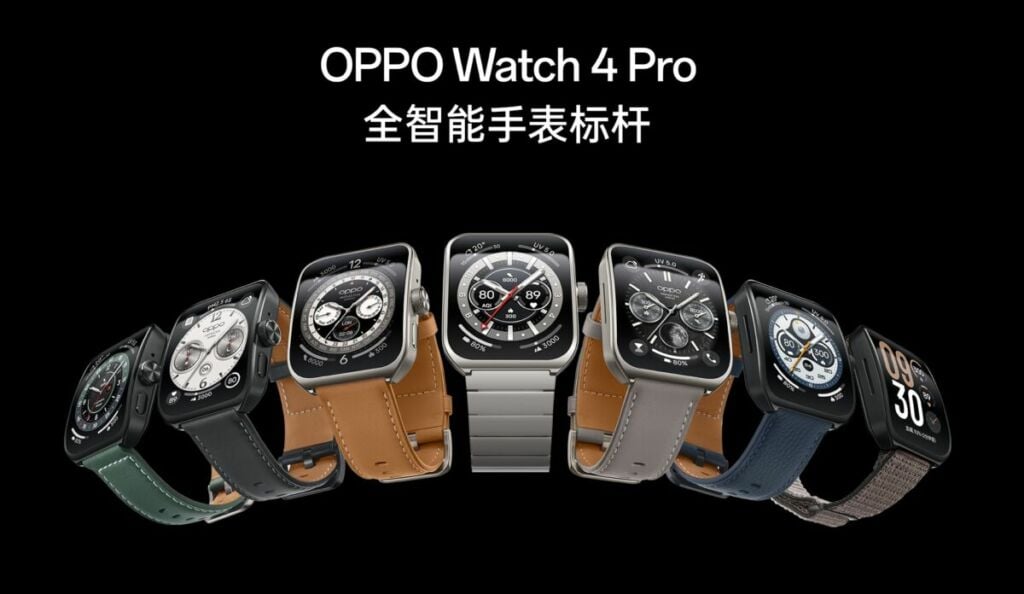 The most distinctive function of OPPO Watch 4 Pro is health management, which is based on a series of high-quality sensors, including a ECG sensor, wrist temperature sensor, 8-channel heart rate sensor it's a 16 channel blood oxygen sensor. These sensors allow the smartwatch to accurately detect various body indicators and provide a 60-second physical exam with just one click. In addition, OPPO has collaborated with several authoritative medical institutions to support the monitoring and identification of major health risks, such as hypertension, arrhythmia, sleep apnea and cardiovascular risk.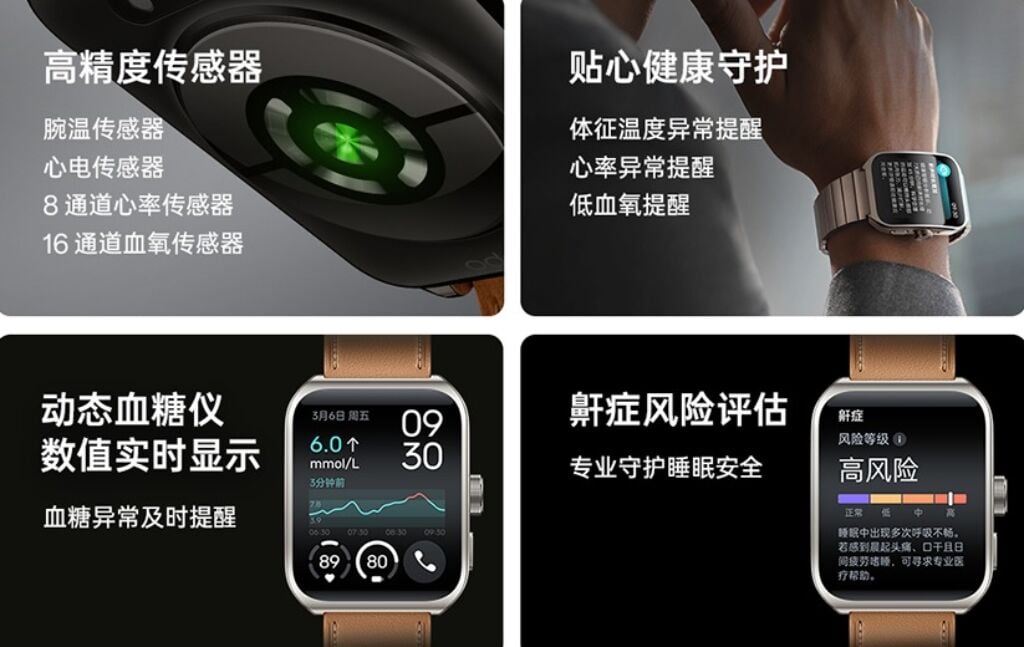 The OPPO Watch 4 Pro does not neglect the sports function either, offering more than 100 sports modes to adapt to any type of physical activity. Among the new features are the running posture analysis function, which provides useful data to improve technique and prevent injuries, and the badminton mode, which detects racket movement, swing speed and player style.
OPPO Watch 4 Pro is already available for pre-order on the Chinese official website starting today, with a price of 2299 yuan (about 295 euro) for the extreme night black version and 2499 yuan (about 320 euros) for the dawn brown version. Sales will start on September 8th.