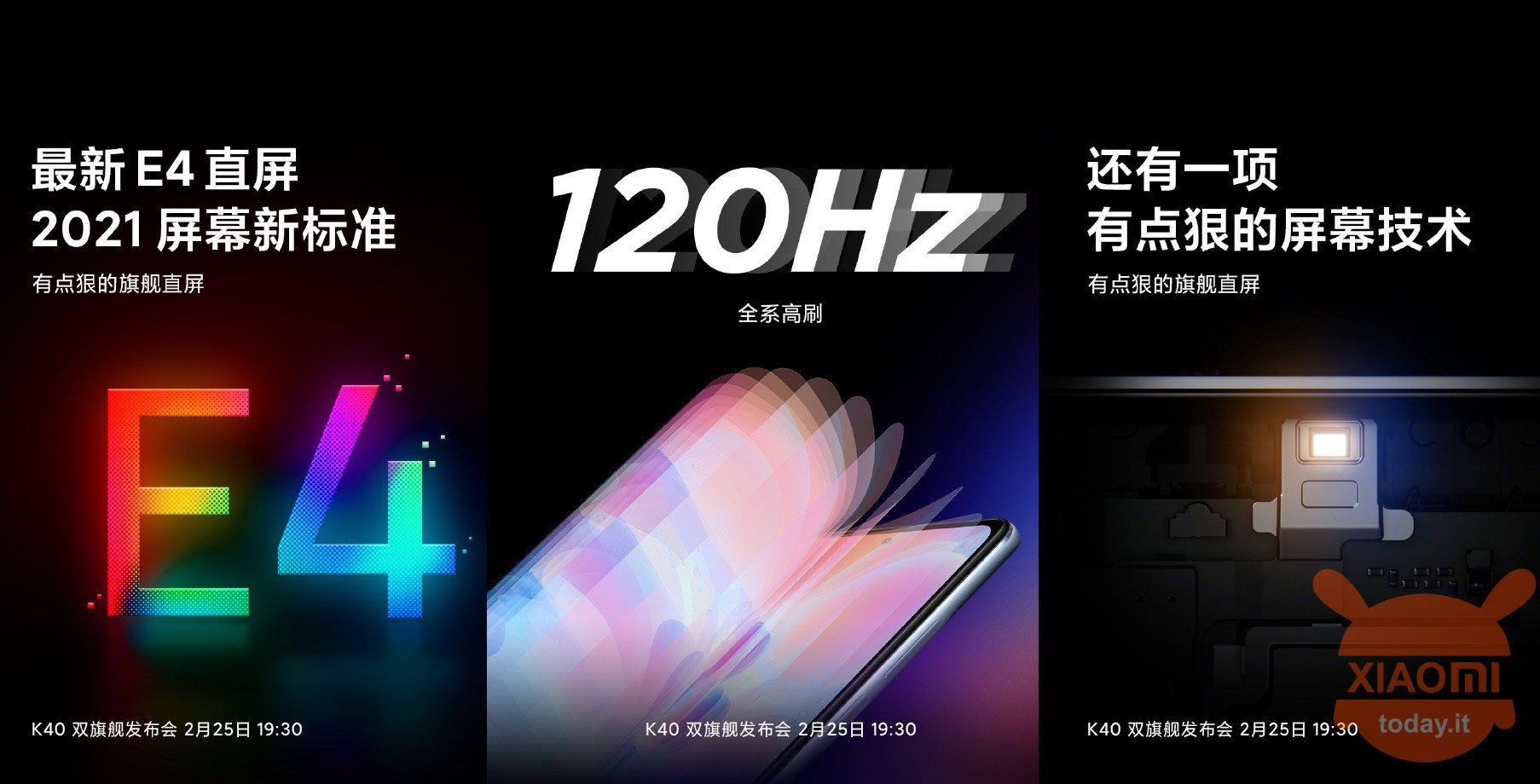 We are now just a few days away from the presentation of the Redmi K40 series, which as some of you know is set for February 25 and aims to bring the smartphone with the best specifications / price ratio to the market. Now, although the data sheet has not yet been officially revealed, the brand has anticipated various information on the display that we will find on the device.
Redmi K40: Officially unveiled the main features of the display
Going in chronological order, the first teaser confirms that the Redmi K40 will use an E4 type display. According to the brand, this technology brings greater screen brightness especially in direct sunlight. We also have lower power consumption for the same brightness and would be more expensive to produce than the previous generation (E3).
In this other teaser instead, Redmi anticipates "a somewhat ruthless screen technology: very 'changeable'". While it has not been explicitly clarified, it is thought to be a sensor to adjust the display temperature depending on the surrounding light. A technology that we have already seen on several Apple products.
Immediately after, the brand confirms once again that the smartphone will adopt one of the best OLED and flat type displays, so it will be an excellent alternative to Xiaomi's curved display flagships.
The display will then have one of the smaller holes for the front camera. The brand makes us understand this by placing the hole with several other objects and listing their dimensions:
The length of a grain of rice is about 7 mm
The height of a red bean is about 5 mm
The diameter of a green bean is about 4 mm
The length of a sesame seed is about 2 mm.
Looking at the image, we seem to understand that the hole will have a diameter of about 3 mm.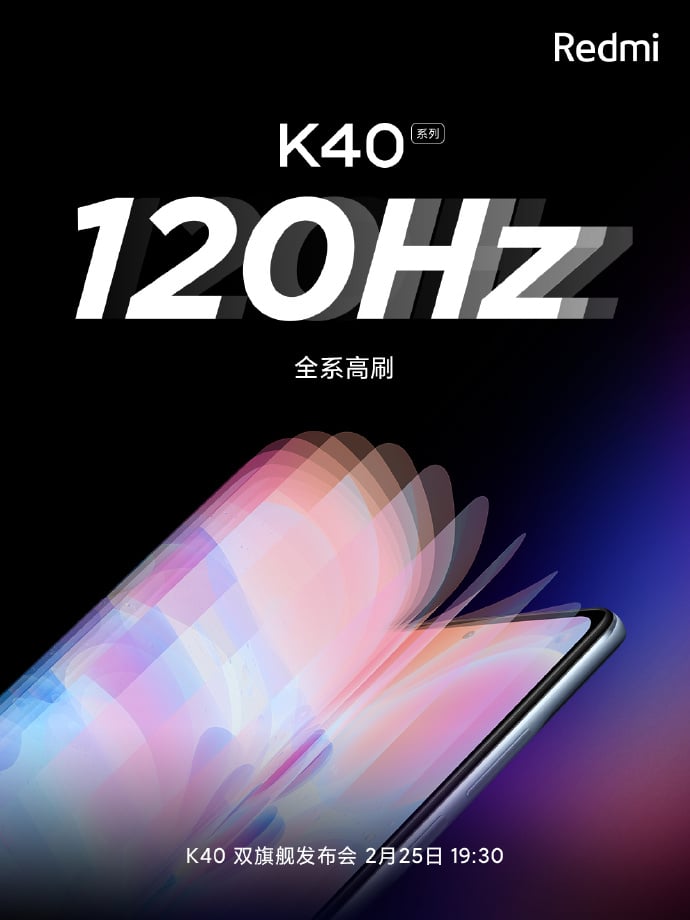 Finally, the brand revealed to us that the Redmi K40 series will equip a display with a refresh rate of 120Hz.
What do you think of these display specs? Is it what you hoped for? Let us know in the comments section below!
1 March 2021 5: 55

Amazon.it
Price updated on: 1 March 2021 5:55
Are you interested in OFFERS? Follow our TELEGRAM Channel! Many discount codes, offers, some exclusive of the group, on phones, tablet gadgets and technology.