If you are a fan of drones we should not even specify the characteristics of what is certainly one of the most powerful made by DJI, we are talking about the DJI-FPV version Combo!
DJI FPV Combo 4K 60fps 150 ° FOV Camera 140km / h Goggles V2 5.8GHz Transmitter Mode2
🇨🇳 EU Priority Line Shipping (No Customs) Before leaving you the summary table of its technical characteristics, we anticipate that you can pilot it up to the incredible speed of 140Km/h, Up to 6Km tall and almost 17Km of distance! The videos that you can record, crazy, can even be captured at resolution 4K 60fps. We are of course talking about a product for experts, even if with all the safety checks at its disposal it makes flying easy even for a novice.
The sales package of the combo version is very complete, where you will also find the transmitter and the fabulous viewer FPV Goggles V2!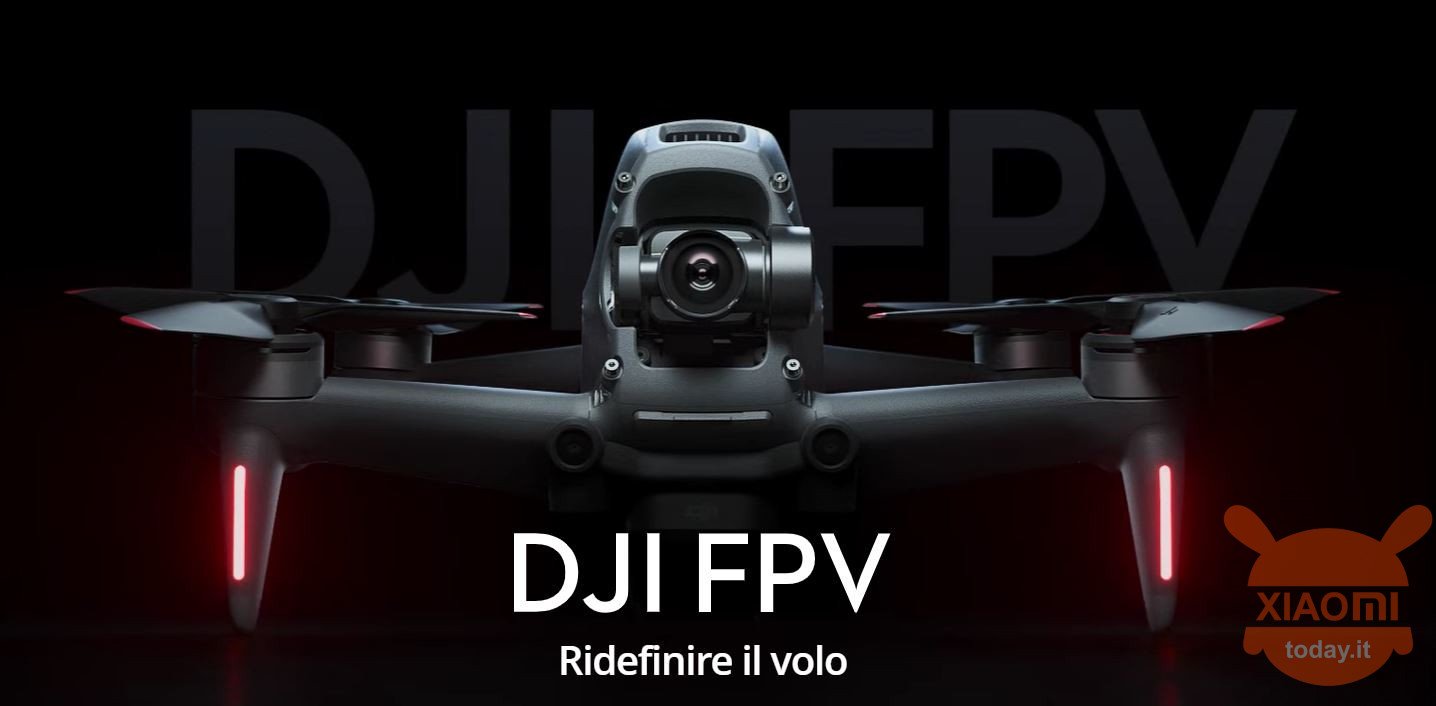 Today we have found an excellent discount code that will allow you to take this jewel home with you with an important discount on the sale price!
⭐️BANGGOOD
🛸 DJI FPV Combo 4K 60fps 150 ° FOV Camera 140 km / h Goggles V2 5.8GHz Transmitter Mode2 at 978 €
💰 Coupon: BGDJIFPV1099
📌 Buy https://xiaomi.today/2Oqdec6
🇨🇳 EU Priority Line Shipping (No Customs)
Camera
Sensor
CMOS 1 / 2.3 "Effective pixels: 12 million
Target
FOV: 150 °
35mm equivalent size: 14,66mm
Opening: f / 2,8
Focus mode: Fixed focus
Focus range: 0,6m to ∞
ISO: 100-12800
Shutter speed: 1 / 50-1 / 8000s
Photo modes: Single shot
Maximum image size: 3840 × 2160
Video Resolution: 4K: 3840 × 2160 at 50 / 60fps, FHD: 1920 × 1080 at 50/60/100 / 120fps
Video format: MP4 / MOV (H.264 / MPEG-4 AVC, H.265 / HEVC)
Max video bit rate: 120 Mbps
Stabilizer
Mechanical radius: Tilt: -65 ° to 70 °
Controllable radius: Tilt: -50 ° to 58 °
Stabilization: Single Axis (Tilt), Electronic Roll Axis
Control speed max .: 60 ° / s
Electronic Roll Axis: Available (can stabilize footage when the aircraft is tilted at angles greater than 10 °)
Aircraft
Takeoff Weight: Approx. 795 g
Dimensions: 255 × 312 × 127mm (with propellers), 178 × 232 × 127mm (without propellers)
Diagonal distance: 245 mm
Maximum ascent rate: M mode: No limits, S mode: 15m / s, N mode: 8m / s
Maximum descent speed: M mode: No limits, S mode: 10m / s, N mode: 5m / s
Max Speed: 140km / h M mode: 39m / s (27m / s in Mainland China), S mode: 27m / s, N mode: 15m / s
Max acceleration: 0-100 km / h: 2s (in ideal conditions when flying in M ​​mode)
Maximum altitude of tangency: 6000 m
Flight autonomy: approx. 20 minutes (measured in flight at 40 km / h, no wind)
Stationary flight autonomy: approx. 16 min (measured in no wind conditions)
Maximum flight distance: 16,8km (measured in no-wind conditions)
Wind speed resistance: 39-49 km / h (25-31 mph)
Operating temperature: -10 ° to 40 ° C (14 ° - 104 ° F)
Number of antennas: Four
GNSS: GPS + GLONASS + GALILEO
Hover Accuracy: Vertical: ± 0,1m (with visual positioning), ± 0,5m (with GPS positioning)

Horizontal: ± 0,3m (with vision positioning), ± 1,5m (with GPS positioning)
DJI FPV V2
Weight: approx. 420 g (headband and antennas included)
Dimensions: 184 × 122 × 110mm (excluding antennas), 202 × 126 × 110mm (including antennas)
Screen size: 2 "× 2
Screen refresh rate: 144Hz
Max video bit rate: 50 Mbps
Transmission distance [2]: 10km (FCC), 6km (CE), 6km (SRRC), 6km (MIC)
Video format: MP4 (video format: H.264)
Support Audio and Video Playback formats: MP4, MOV, MKV (Video format: H.264; audio format: AAC-LC, AAC-HE, AC-3, MP3)
Operating temperature: 0 ° - 40 ° C (32 ° - 104 ° F)
DJI FPV viewer battery
Capacity: 1800 mAh
Battery life: 110 min. (measured in an environment with a temperature of 25 ° C at a brightness level)
DJI FPV Remote Controller
Maximum Transmission Distance: 10km (FCC), 6km (CE), 6km (SRRC), 6km (MIC)
Stabilizer dimensions: 190 × 140 × 51 mm
Weight: 346 g
Battery life: Approximately 9 hours
Charging time: 2,5 hours