In this new one review let's take a closer look at it Xiaomi 12 Lite 5G. Those who follow me know that lately I have loved the Realme brand but just to be inconsistent in ideas, I have chosen an iPhone 13 as my main smartphone. opportunity to try the Xiaomi 12 Lite 5G, I didn't miss it.
Well, the result is that in this review I will tell you about the rebirth of my tech love for this brand, thanks to the latest device launched here in Italy.
Xiaomi 12 Lite 5G review
Let's start with the unboxing of the product, with an iconic packaging for the brand, with a white color in which a simple writing with the name of the product stands out, we find inside:
Xiaomi 12 Lite 5G;
Pin for removing the SIM tray;
Manuals and warranty;
Transparent silicone protection cover;
USB Type-C cable for charging and data transfer;
Wall power supply with European socket and 67W max output;
Plastic film to protect the screen already applied by the company.
SAR-Value: Head: 0,597 W / Kg, Body: 0.998 W / Kg (distance 5 mm).
Xiaomi 12 Lite 5G - Smartphone 8 + 128 GB, Display AMOLED 6.55 "120Hz, Snapdragon 778G, ...
363,00

€

499,90

€
available
1 December 2022 8: 15

Amazon.it
Price updated on: 1 December 2022 8:15
So let's begin to closely analyze the Xiaomi 12 Lite 5G, which is proposed on the market with a body with an anti-fingerprint matte finish, available in three colors such as black, lite green and lite pink and dimensions equal to 159,3 x 73,7 x 7,29 mm for a weight of 173 grams, make this smartphone comfortable to use even with a single hand, although the back of the device is rather slippery and therefore it is preferable to use a cover, which will also serve to level the step that is created between the photographic compartment and the body.
I would have expected a metal frame but instead the company has opted for a brushed polycarbonate where we can find the power button and volume rocker on the right side, while the left one is free.
On the upper profile we have an IR transceiver, secondary microphone for noise reduction in calls and the first of the two stereo speakers, as the second is positioned on the lower frame accompanied by main microphone, Type-C charging input with OTG support (no output video) and the SIM slot, which houses two nano-type ones with support for 5G networks on both slots, but no memory expansion.
Design poco iconic but still premium emphasized on the front by the presence of a Full HD + display from 6,55 in in 20: 9 format with AMOLED technology, all set in ultra-thin and symmetrical frames on each side, giving even more the feeling of having brought home a real top of the range.
The rest of the display specifications are made up in 402 ppi and the presence of a refresh rate up to 120 Hz with adaptyve sync function from 60 to 120 Hz, while the sampling frequency at the touch reaches 240 Hz, for a more than satisfactory fluidity in everyday life and in gaming. Integrated under the display we find the fingerprint sensor, lightning-fast in unlocking and always reliable in recognizing the registered fingerprint.
Content support completes the rest of the specifications Dolby Vision, HDR10 +, Widevine L1 also recognized on Prime Video as well as on all streaming platforms, sRGB color gamut, DCI-P3, 950 nits of peak brightness and True Color Technology, all protected by a glass Corning Gorilla Glass 5 and 360 degree ambient light sensor.
Numbers and acronyms aside, the display of Xiaomi 12 Lite 5G is truly amazing, perfect in every angle of vision, bright and natural colors that coupled with the double speaker with Dolby Atmos content support, offers a multimedia experience of the highest level.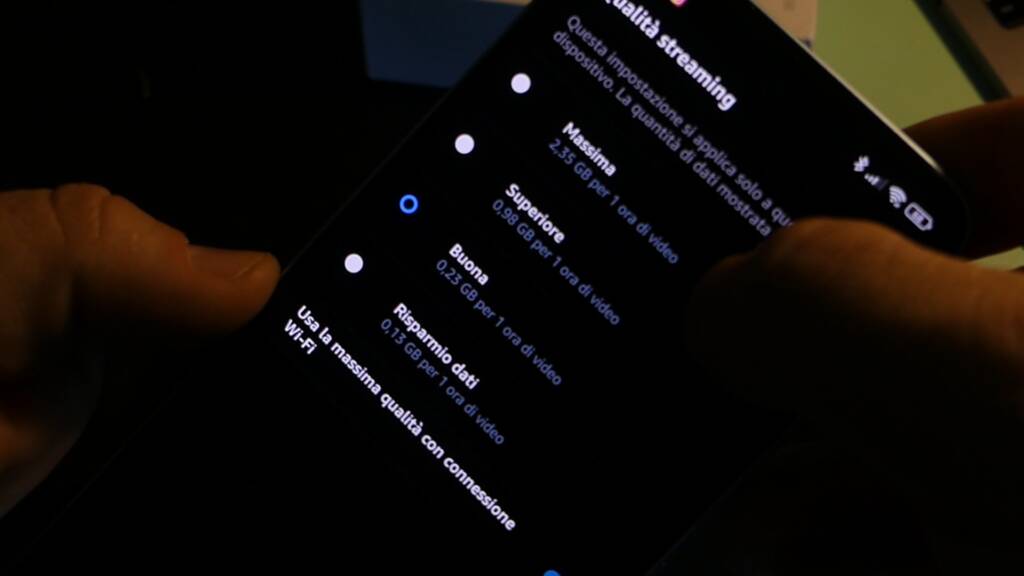 The selfie camera positioned in the central punch hole does not clash while returning to the audio returned by the double speaker, this is well calibrated and gives a high listening volume without ever distorting, with a good presence of bass, giving a crystal clear quality even in the hands-free function.
We do not have the presence of FM radio or IPXX certification, but at the connectivity level we find a WiFi 6 module, Dual 5G, Bluetooth 5.2, GPS with connection of Galileo satellites and NFC sensor for mobile payments with full support for Google Pay and similar.
In terms of reception and internet browsing speed, I only have to congratulate Xiaomi and I have not found any anomalies, no smudges. Moreover, although there is no physical proximity sensor, you do not have to fear when calling or listening to voice notes, because the operation of this is 100% guaranteed, making the problems encountered on other devices become a distant memory.
In terms of performance, Xiaomi 12 Lite 5G has nothing to envy to high-end models, counting on a quantity of 8 GB RAM LPDDR4X type and 128 GB of internal UFS 2.2 storage, unfortunately not expandable. The CPU is led by the SoC Qualcomm Snapdragon 778G, with Kryo 670 structure, 6nm production process and maximum clock at 2.4 GHz while the GPU is the Adreno 642L.
Nothing innovative therefore and not very recent, so much so that miraculous scores are not obtained at the benchmark level. But the real benchmark is done in everyday use and here Xiaomi 12 Lite 5G is truly miraculous. Thanks also to MIUI 13 system based Android 12 and patch of August 2022, the phone flies and makes your heart pop with joy.
Pure adrenaline in the gaming phase with graphic details at the highest levels even with latest generation titles and above all no lag, no freeze and no overheating. In a nutshell, this Xiaomi 12 Lite 5G is the brand's first smartphone free from any bugs resulting reliable in every assigned task.
In this regard, know that Xiaomi 12 Lite uses high-performance graphite that increases the heat dissipation capacity by 7% compared to the previous generation, reducing the temperature and ensuring fast navigation. There are also software goodies such as the possibility of recalling some actions with a simple double / triple tap on the body or the possibility of using the fingerprint sensor to measure the heart rate like a fitness tracker, but I won't spoil anything else, because it will be a lust discover the many features that MIUI 13 makes available on this terminal.
High performance could lead you to think that in terms of autonomy this device is lacking, but this is not the case. With a 4300 mAh, personally I have always covered a stressful day by arriving with a good 20/25% of residual charge, but you can push yourself beyond all limits by counting on a 67W turbo recharge that will donate 100% of energy in just 41 minutes, moreover with a charger already available in pack.
You don't have to worry about battery longevity either as the functionality is present Adaptive Charging for a controlled overnight recharge, i.e. the recharge will stop at 80% to complete more slowly in the last phases.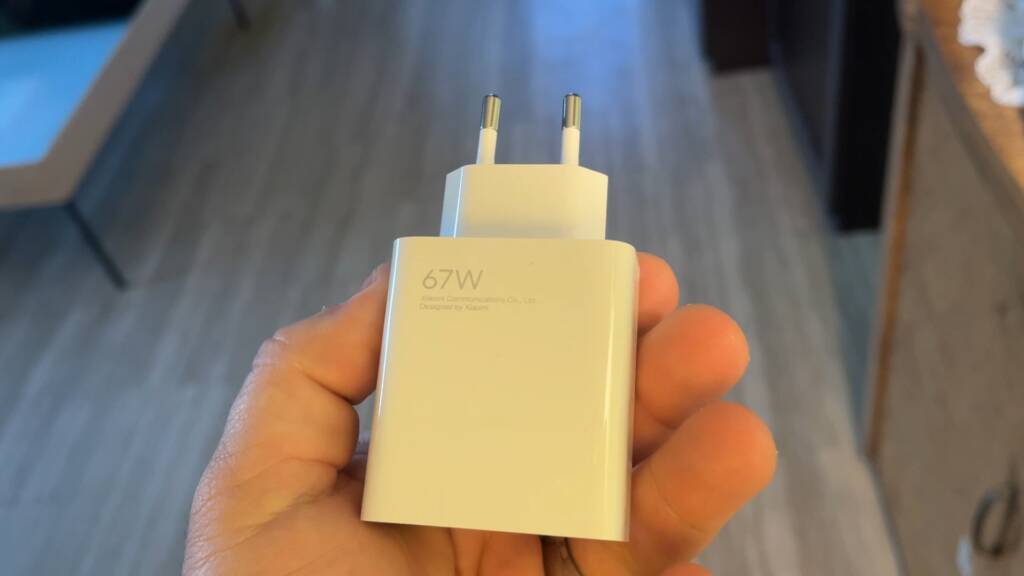 But let's come to one of the aspects that surely is most dear to anyone who buys a new smartphone, that is the photographic and video rendering that is expressed on this smartphone by means of a 108 MP main chamber with Samsung HM2 sensor which is flanked by an ultrawide 8 MP, f / 2.2 and FOV 120 ° lens as well as a 2 MP, f / 2.4 macro unit with 4 cm focus.
The selfie camera is expressed by means of a 2 MP, f / 32 GD2,45 sensor that gives excellent shots even in adverse light conditions, relying on the presence of a double LED flash hidden in the thin front frames. This camera also allows you to turn video up to 1080p 60fps, which is not common but above all with excellent results even in portrait mode and with HDR.
The main optics are really appreciable in the most common point and shoot phase, but if necessary Xiaomi 12 Lite 5G at the software level is enriched by many functions for videos and photos such as the VLOG mode with 19 templates, the OneClick AI Cinema function and many filters.
The only flaw is the absence of an optical stabilization but only digital that does not work perfectly, in fact in every resolution there is a flickering at least in the most dynamic scenes, such as a race or other. However, the audio capture of the microphones and the general rendering of shots and videos are good, with ultra-sharp details and always natural colors.
In night mode the quality distance comes out with the top of the range in circulation, but overall the final result is above the competition, provided you use the primary sensor.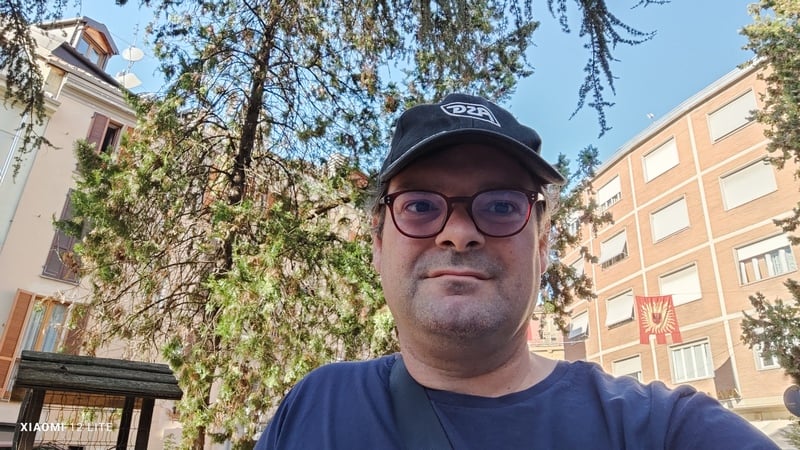 I also point out that in 1080p 30fps mode you can switch from the main camera to the ultrawide one and that the zoom reaches up to a digital 10X.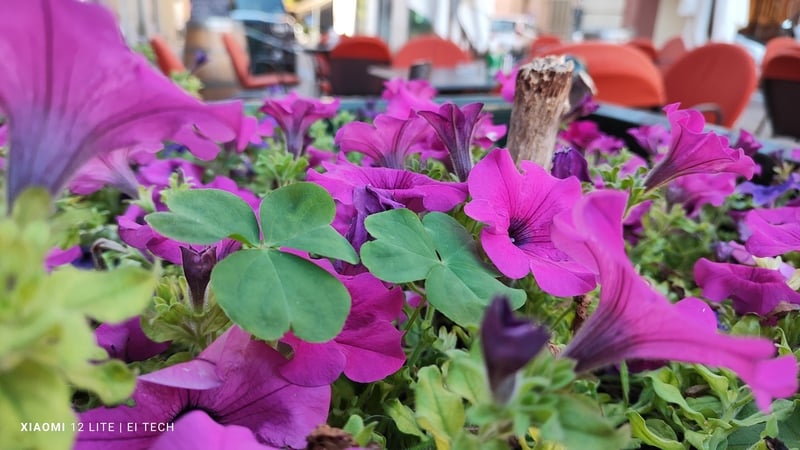 Xiaomi 12 Lite 5G - Smartphone 8 + 128 GB, Display AMOLED 6.55 "120Hz, Snapdragon 778G, ...
363,00

€

499,90

€
available
1 December 2022 8: 15

Amazon.it
Price updated on: 1 December 2022 8:15
Xiaomi 12 Lite 5G price and conclusions
Xiaomi 12 Lite from 8GB + 128GB is available in Italy on Amazon at a price of € 434. Here, the price is perhaps the only flaw of this terminal that if it had cost from 399 to 429 euros, I would have undoubtedly defined a real best buy.
So keep an eye on it, even on the occasion of the approaching Prime Day, because at the right price you will bring home a balanced smartphone, indeed misaligned with respect to the competition in the positive sense of the term, because Xiaomi 12 Lite 5G is the definitive smartphone for those looking for the top at the right price but above all without sacrifices in any area.
XIAOMI 12 LITE 5G
TOP point and shoot, excellent autonomy and handling are some of the strengths of this Xiaomi 12 Lite 5G. I would define it as perfect in its category ... to keep an eye on as soon as the price drops (and we are already approaching the right price).
PROS
FAST CHARGE 67W
DOLBY ATMOS STEREO SOUND
VIDEO IN HDR10 +
WIDEVINE L1 ALSO ON FIRST VIDEOS
GENERAL PERFORMANCE
STABLE SOFTWARE
120 HZ DISPLAY
CONS
NO HEADPHONES JACK
NO IPxx CERTIFICATION
PRICE TOO HIGH
Add your review