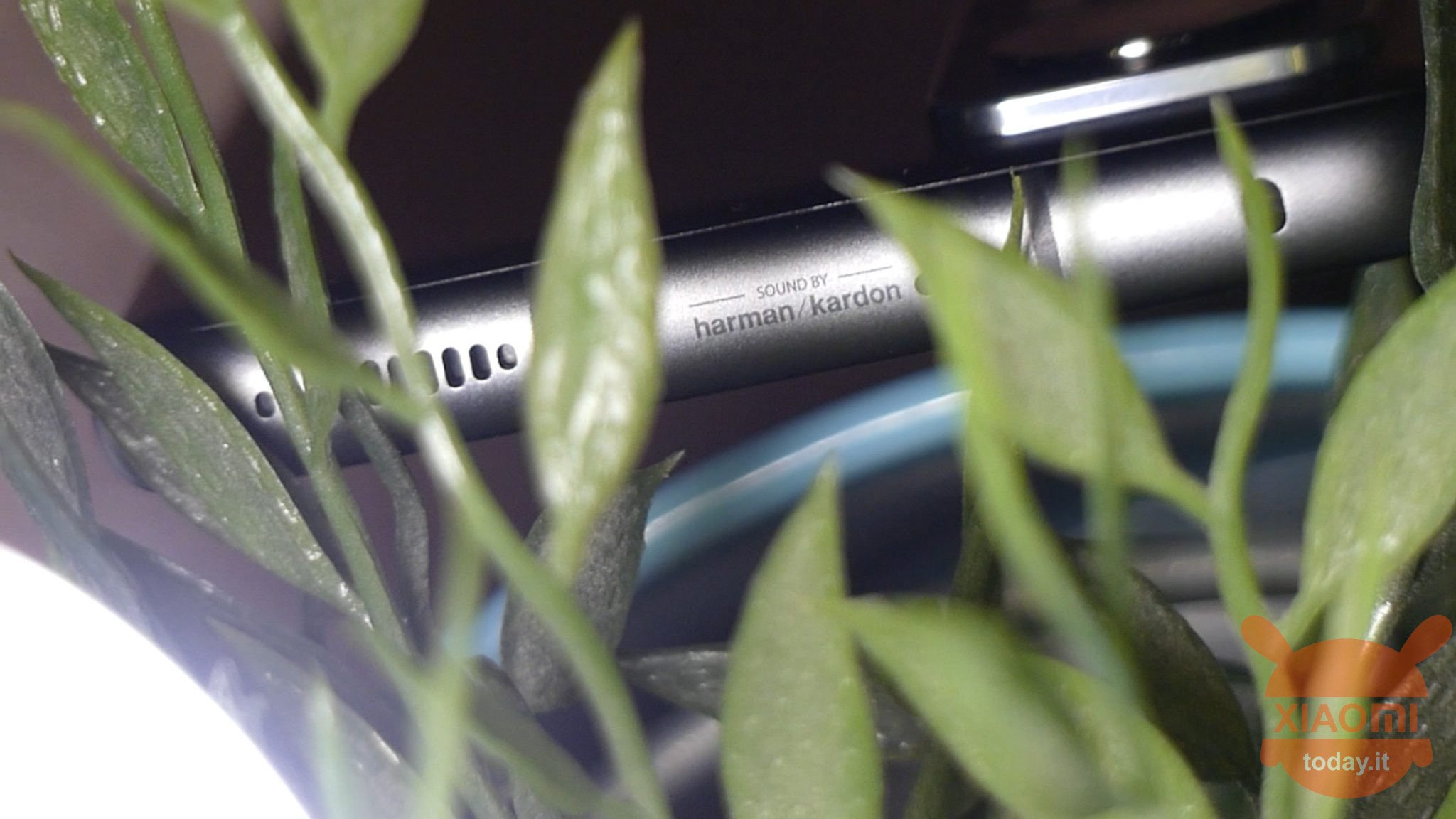 Just yesterday the experts of DxOMark they rated the cameras of Xiaomi 12 Pro. For the moment, waiting for corrections that will arrive on the software side, the device has not performed very well but its performance is still acceptable. Also yesterday the staff of the portal of benchmarking audio, video e photo they have also decided to evaluate the potential of the sector audio of Xiaomi 12 Pro. Result? unfortunately it doesn't shine here either. The previous generation was much better in their opinion. Let's see the details.
After the cameras, DxOMark evaluates the audio of Xiaomi 12 Pro. It is not among the best, but not among the worst: here are the strengths and weaknesses
DxOMark laboratory specialists have tested the system of speakers of the Xiaomi 12 Pro smartphone. According to the test results, the device did not show the best results in terms of audio and microphone performance, closing the top thirty. The problem with low frequencies is especially pronounced when listening to songs on headphones. The audio system of the smartphone includes four Harman Kardon speakers with support Dolby Atmos. Headphones and external speakers can be connected via a Type-C connector or via Bluetooth 5.2 with support for aptX, aptX Adaptive, AptX TWS +, LDAC, LHDCSBC, AAC and SBC audio codecs.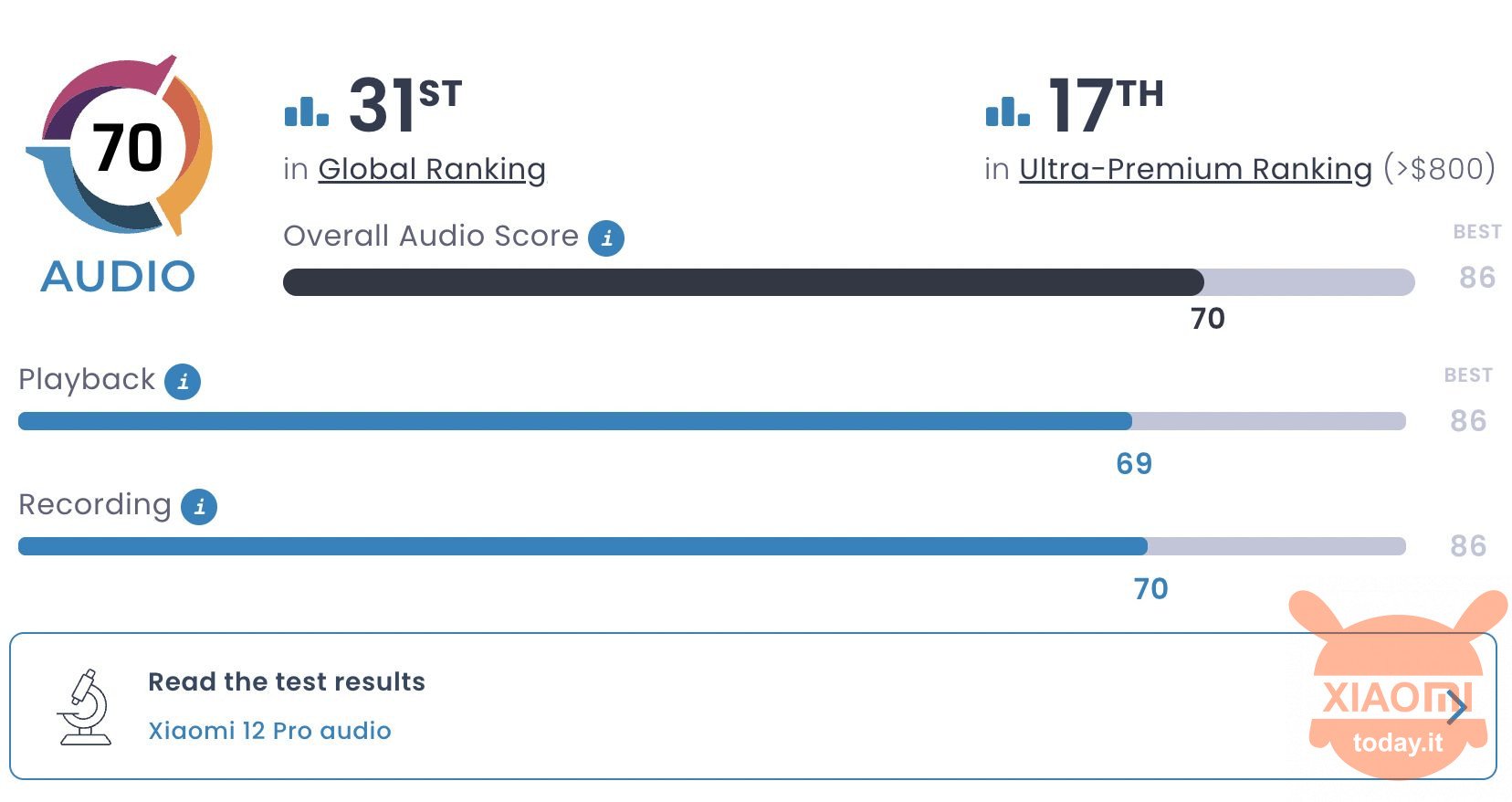 The test reproduction audio on Xiaomi 12 Pro revealed the strengths. Experts speak of excellent sound quality at high volume, a small number of artifacts, a fast attack at all stages of the volume and a sound generally balanced. As for the weak points in reproduction we find a generally muffled and rarely balanced sound, a first "step" of the volume that is too low (low) and an obvious lack of bass.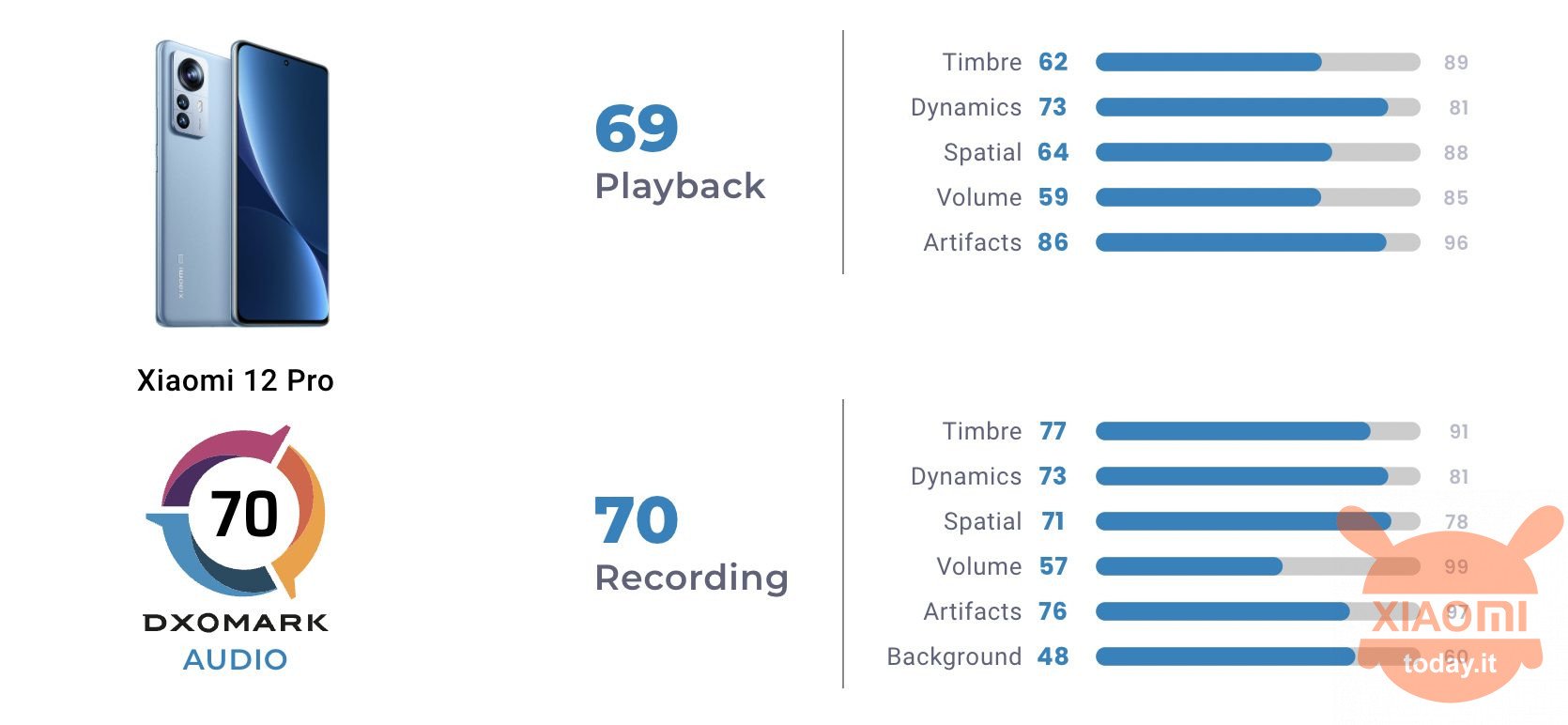 Let us now turn to registration. The advantages found by the experts are a natural stamp (especially in the application Recorder), an almost total absence of artifacts, excellent dynamic performance overall in most work scenarios and suppression of external noise during recording. Among the shortcomings, however, we note on Xiaomi 12 Pro a weak timbral sound, a lack of bass, an excess of low and mid frequencies and one lack of clarity.
The final result is 70 points, the device therefore occupies the 31 th in the global audio ranking of DxOMark but 17° in the ultra-premium industry ranking.
On offer on Amazon
€740,14
€996,95
available
3 used starting at € 518,58
as of December 9, 2023 10:30
Last updated on December 9, 2023 10:30