Are you interested in OFFERS? Be smart and subscribe to our Telegram channel! Lots of discount codes, offers, pricing errors on technology from Amazon and the best online stores.
Lo Xiaomi 12t pro was launched in October to the global market with a powerful spec sheet and has now landed a special limited edition co-created with the designer Daniel Arsham. The smartphone, as far as the technical data sheet is concerned, remains unchanged compared to the standard model released a few months ago. However, the design and aesthetics has totally changed and gives a nod to those bronze artifacts that have been underground for hundreds of years.
The limited edition of Xiaomi 12T Pro Daniel Arsham Edition is now available for purchase in Italy. But how beautiful is she? Will you buy it?
Starting from the box, this Xiaomi 12T Pro has a "sculptural proposal", betting on elements reminiscent of turquoise marble and copper-colored crystals to attract attention. This includes accessories such as USB cable, charger, main box, extra box to make more rich unboxing experience. The body of the smartphone is decorated with the same mineral-inspired pattern, except that they glow when light hits the device.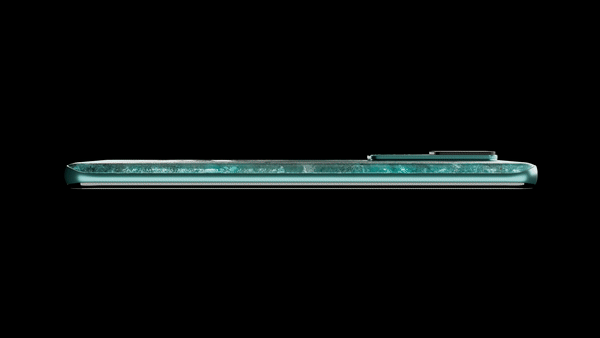 Daniel Arsham says the idea is to make the Xiaomi 12T Pro a timeless sculptural object and imagine that people who are still using this smartphone 20 years from now will be able to relate it to a moment in time as an object that is beyond its functionality as a simple smartphone. A bit unlikely as a case in reality: in 20 years we won't even need a smartphone, but these are details.
All this is completed by live wallpapers that react to the movement of the smartphone to create a three-dimensional effect. Technically, the device is no different from the usual 12T Pro. It has a 6.67″ OLED display with a 120Hz refresh rate, a processor Qualcomm Snapdragon 8+ Gen1, a main camera from 200 megapixel and a 5000mAh battery with support for quick charge from 120W.
The Xiaomi 12T Pro Daniel Arsham Edition can be purchased on Xiaomi official website.