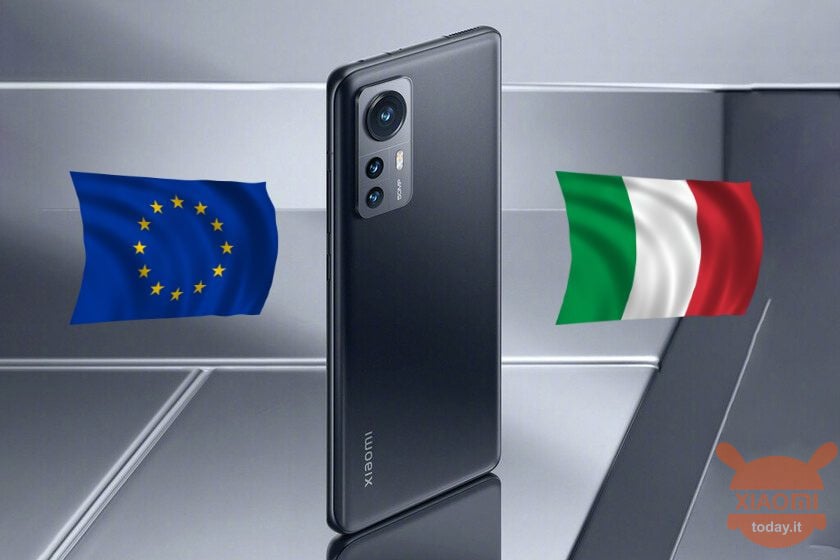 Yesterday we talked about Redmi 10A, or a "castrated" version of Redmi 10 which apparently will also arrive in Europe and Italy. This however won't be the only device to arrive in Global version. According to what was pointed out by Indian colleagues in fact, it looks like even the compact Xiaomi 12X will be among those devices to debut in Europe. News that we did not expect since usually variants of this kind only arrive in China and at most in India. That said, let's go see the information we have.
Xiaomi 12X, the compact of the latest generation flagships and Redmi 10 2022, the king of low entry, it seems that they will arrive in Europe shortly
Both of these smartphones, Xiaomi 12X e Redmi 10 2022, they received the EU conformity certification, so we can expect them to be launched in the European market soon. In addition to this, the Global variant of the Xiaomi 12X has appeared on the Xiaomi Global website. The certification reveals that the compact flagship will come with a 4500 mAh (model number BP46). The smartphone has been certified with a fast charging adapter from 67W (model number MDY-12-EH for Europe). Clearly, like all smartphones from the Xiaomi 12 series it will come with MIUI 13.
Read also: MIUI 13: OFFICIAL list of smartphones that will be updated
even the Redmi 10 2022 (model number 21121119SG) has received certification. The smartphone is an entry level, so it will come with a recharge from 22.5W (instead of 18W of the standard variant) and will be equipped with a 4.900 mAh. The Redmi 10 2022 will arrive with MIUI 12.5, unlike the Xiaomi 12X. However, it is not excluded that he will also be updated at a future time. All in all, this could be the case, considering it only came out in 2022.
When these two smartphones will be launched and as will cost in Italy it is still an unknown factor.
Xiaomi 11T 5G | 8 GB - 256 GB | Gray Meteorite
32 used by 295,37 €
512,71

€

599,90

€
available
2 October 2022 23: 34

Amazon.it
Price updated on: 2 October 2022 23:34