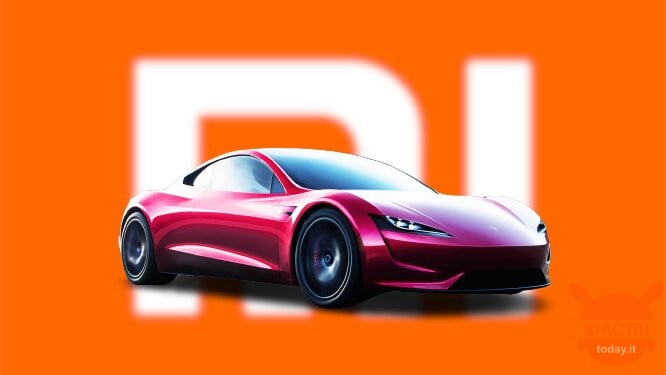 The draft Xiaomi Car proceeds as hoped. Lei Jun, founder of the Chinese technology giant, said years ago that he wanted to try his hand at this (latest) major project. In fact, in her words, after the debut of the first electric vehicle of the brand he could retire and leave the reins of the company in other hands. But until that moment, nothing to do: the electric car is still in preparation even if Chinese sources let us know that the prototype of the first electric Xiaomi car already exists and is actively testing autonomous driving. Let's go see the photos.
UPDATE AT THE END OF THE ARTICLE: THIS IS NOT THE CAR OR THE PROTOTYPE
Xiaomi Auto has invested heavily in autonomous driving. The first results are already visible: here is the (possible) prototype of the first car with AI
Before seeing the stolen shots, however, it is necessary to make some clarifications. First of all, we don't know if the car we see in the photos is really there first Xiaomi Auto. As far as we know, although the project is standing, production has not started yet. In addition to this, even if it were a prototype, this is not necessarily the final design. Although we know that probably the first model of the Xiaomi Auto will be a sedan, it is unlikely that it will take on these features. One thing is certain though: Xiaomi's car in the picture is testing the autonomous driving.
Read also: Xiaomi Motors, the car division of the brand, will focus developments on autonomous driving of vehicles
What suggests to us that Xiaomi is actively testing autonomous driving technology (in addition to the clear writing on the door XIAOMI PILOT TEST, is the sensor LiDAR on the roof of the vehicle. This leaves no room for misunderstanding: it serves to avoid obstacles as we have learned to see on the robot vacuum cleaners that we often review. According to some citizens, the test vehicle appears to be of owned by BYD. This company is a leader in the automotive sector but has also supported the Chinese giant in other cases, such as for the production of the ceramic back of some smartphones.
SECURITY UPDATE TRAINING
As we supposed, this is not the Xiaomi Auto as we will see it in 2024. The company in fact confirmed that this vehicle is neither the real car nor the prototype. It is a vehicle dummy which is used exclusively for autonomy driving tests.