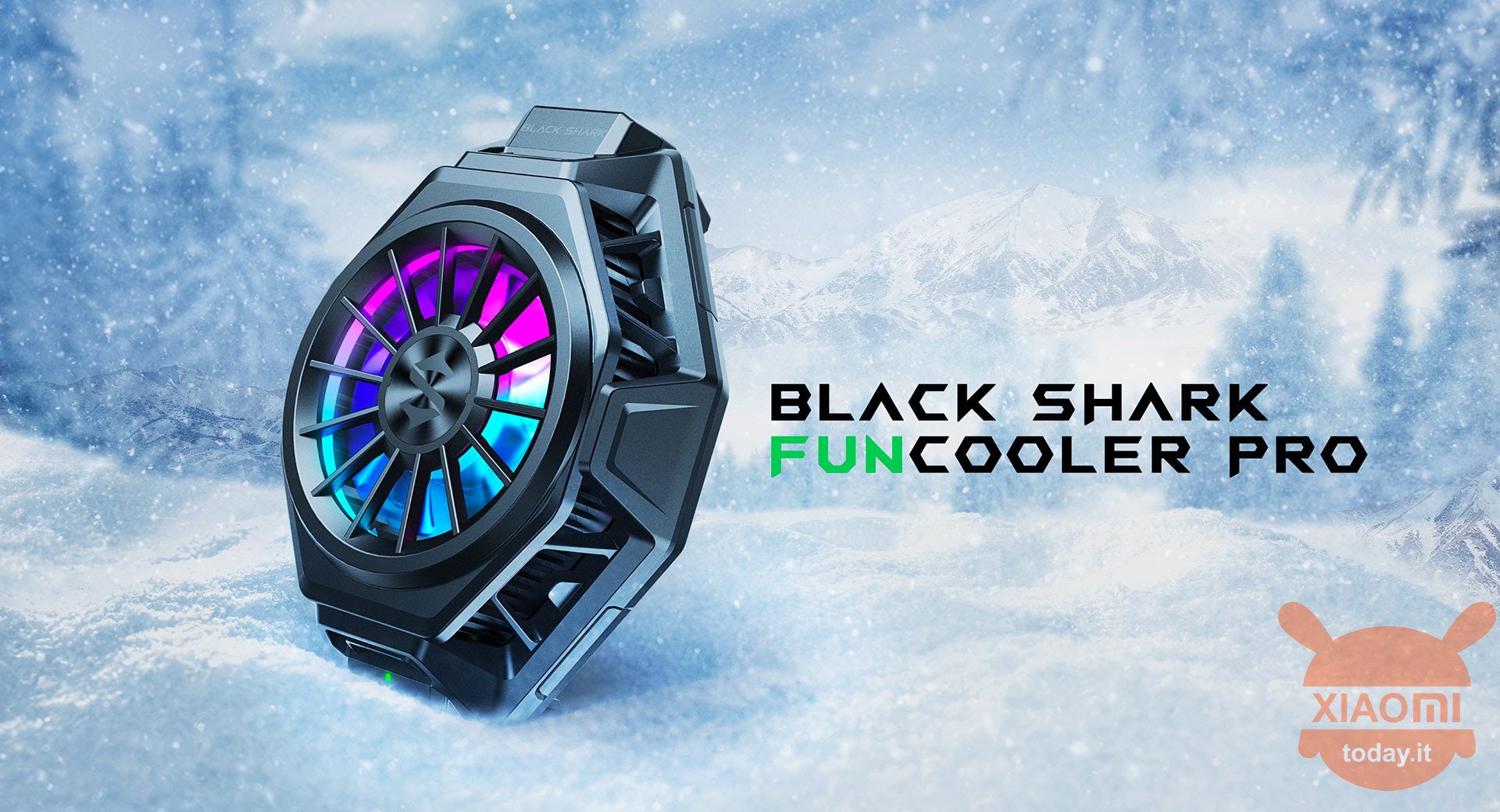 On March 3, the Xiaomi sub-brand dedicated to gaming presented the new Black Shark 3 e Black Shark 3 Pro. The two smartphones arrive with the best hardware in circulation and, as is right for this series, some special precautions to make them two gaming phones without compromise. In addition, the brand had simultaneously released an accessory to keep temperatures low, the Black Shark FunCooler Pro. Today that accessory has been launched in a "global" version that we can also buy in Italy; let's find out more.
Black Shark FunCooler Pro now available in the "global" version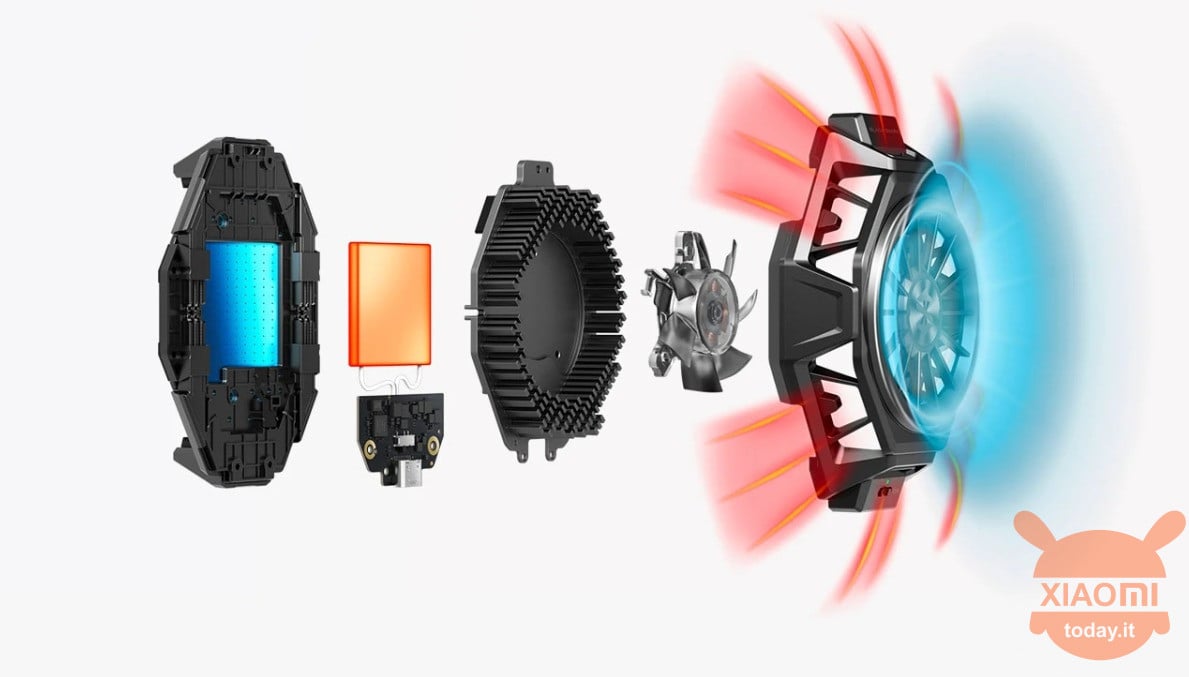 Let's start with the activation speed of the cooling system, which according to the data communicated by Black Shark is only two seconds. This means that immediately after turning on the fan, the temperature will start to drop dramatically. Specifically, we can expect a temperature drop of up to 14 degrees Celsius in just one minute. Black Shark even claims that it's possible to drop the smartphone's temperature by -28 degrees.
The device is very easy to mount on your smartphone, thanks to the extendable spring hooks. It is therefore compatible with both Black Shark smartphones and any other smartphone on the market, as long as they are between 67 and 88mm wide. The hooks also have a non-slip silicone cover so as not to move in the slightest even during the most intense game sessions, as well as avoiding possible scratches on the terminal.
The Black Shark FunCooler Pro does not use any internal battery for self-powering unfortunately, it must therefore be connected to a USB Type-C port (the reversible one) whenever you want to use. There is however an ON / OFF button to activate or deactivate it as needed.
As for the other specifications, the gadget adopts 91 aluminum alloy fins for dissipation. While the fan has a total of five blades for a maximum speed of 6200 rpm, with the total noise produced when running only 30dB. To make it all "more gaming", the Chinese brand has also added RGB LEDs. It will therefore be possible to change the color of the lights with up to 34 customized models.
Finally, Black Shark has equipped the accessory with a chip that allows us to connect it to the smartphone through Bluetooth connectivity. Once connected, we can go to the dedicated app, available for both Android and iOS, to check temperatures, set the speed of use and much more.
As for the price, the Black Shark FunCooler Pro is now on sale on the official website of Black Shark at the price of 39,00 euro.
Are you interested in OFFERS? Follow our TELEGRAM Channel! Many discount codes, offers, some exclusive of the group, on phones, tablet gadgets and technology.