In the past, the Xiaomi brand has launched a variety of e-book readers, including the latest high-end one called Xiaomi Duokan Electronic Paper Book Pro II, this "high-end" e-book reader was released in China with a price of around 1000 yuan, about 135 euros at current exchange rates.
Xiaomi Electronic Paper Book Note announced: High-end e-book reader costs as much as a tablet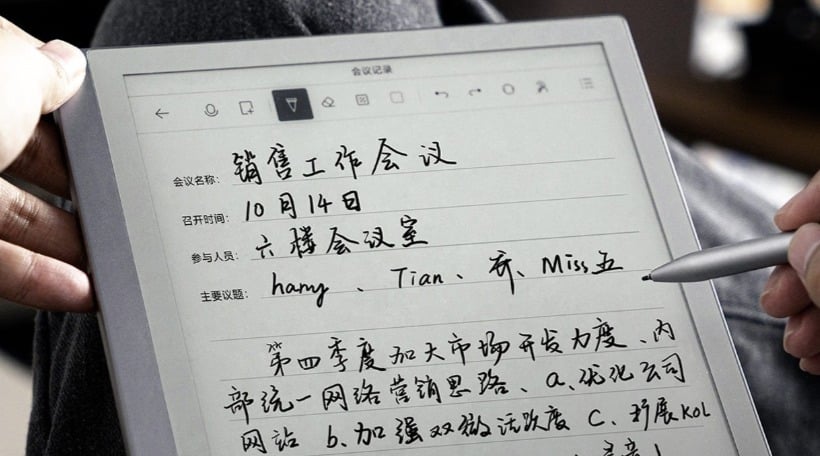 Well (or badly, depending on your point of view), today Xiaomi has launched its most premium e-book reader ever, the Xiaomi Electronic Paper Book Note. The product will be sold in the Asian country at a pre-sale price of 2499 yuan (340 euros), while its list price will be 2699 yuan, about 370 euros. Making it the most expensive e-book reader ever produced by Xiaomi.
As Xiaomi's first e-book reader that exceeds the 2000 yuan (270 euro) price range, the Xiaomi Electronic Paper Book Note uses a 10,3-inch e-ink screen and comes with a pen for the first time electromagnetic pressure sensitive with up to 4096 pressure. This is very convenient for users to write and record notes by hand.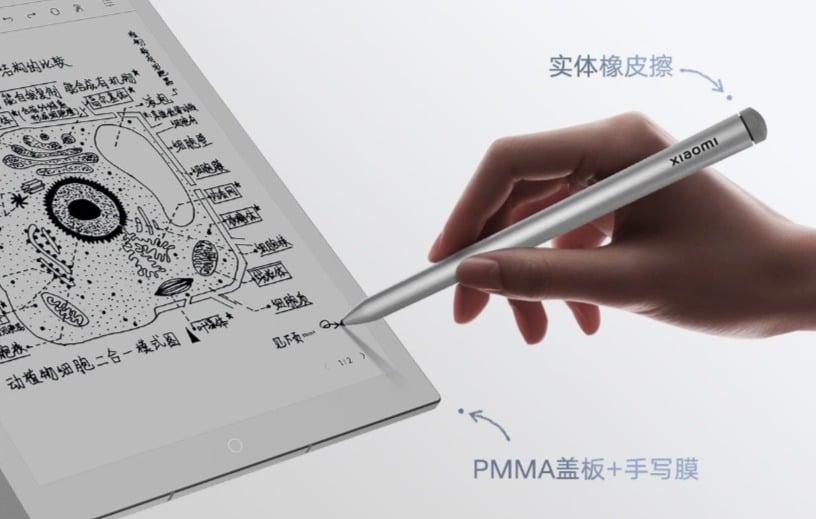 Also, like the previous Duokan series, the Note also has an open operating system and third-party software. The e-book reader actually comes pre-installed with Duokan Reading, WeChat Reading, Bilibili Comics, WPS and other software specially adapted for ink screens. This software suite also allows users to import files in epub, txt, pdf and other formats without having to install anything.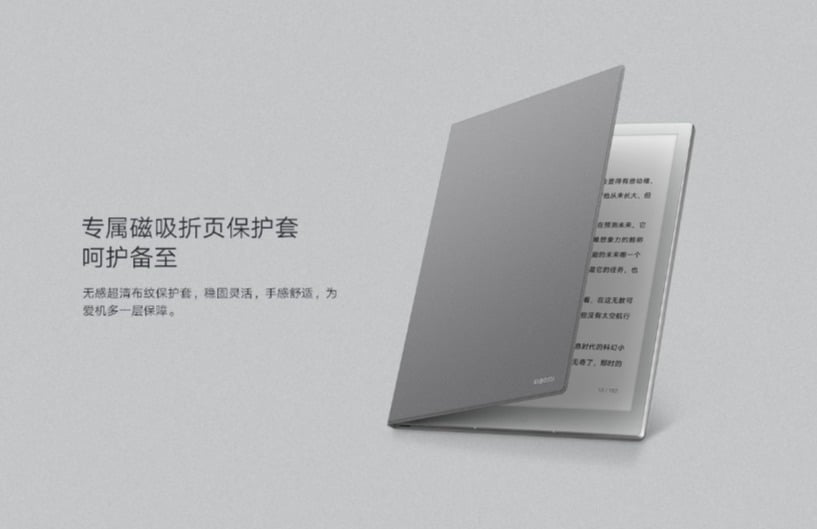 As for the other specifications, the new Xiaomi Electronic Paper Book supports 2,4 / 5 GHz dual-band Wi-Fi connectivity, integrates 3GB of RAM and 64GB of 3GB + 64GB storage space, as well as a large 3000mAh battery which can ensure great user experience.
369,99

€

379,99

€
available
31 January 2023 18: 53

Amazon.it
Price updated on: January 31, 2023 18:53