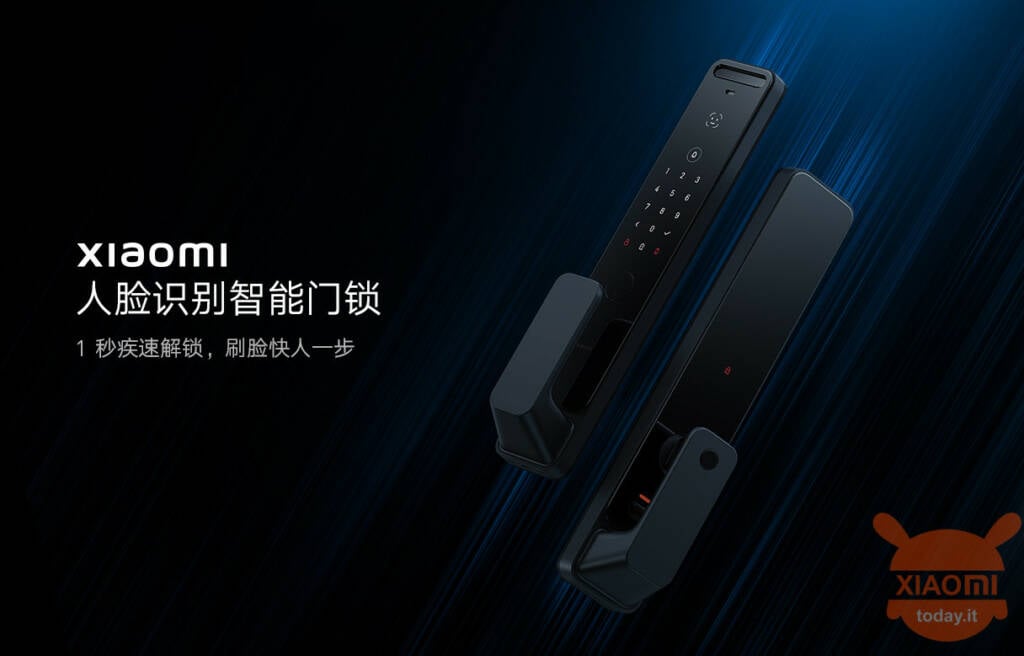 This morning the Chinese brand Xiaomi released the new Xiaomi Face Recognition Smart Door Lock, the smart lock will be sold in China with a presale price of 1999 yuan (290 euros), while its list price will be 2199 yuan, on 315 EUR.
Xiaomi Face Recognition Smart Door Lock: the smartest lock with facial recognition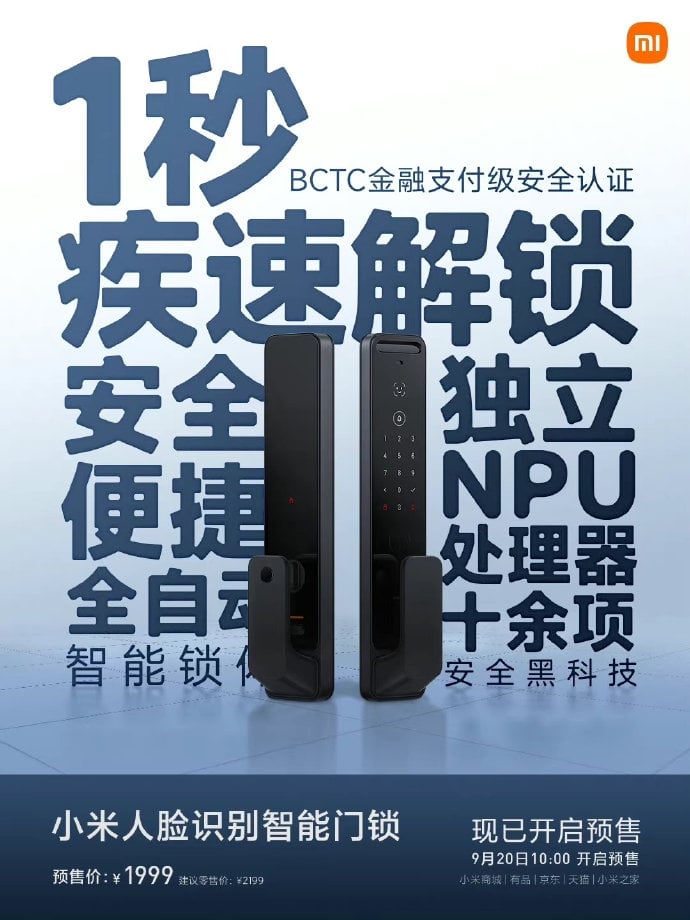 The Xiaomi Face Recognition Smart Door Lock comes with 3D structured light facial recognition module which is used to accurately build a three-dimensional facial model, while the independent NPU processor has greatly improved the recognition speed. It takes 1 second from recognition to unlocking, so there is no need to wait to open the door when you get home and the lock will be unlocked as soon as the person arrives.
After the lock's operating system passes the face check, the main lock tab is quickly retracted and you can enter the house by simply pushing the door. Afterward, the door locks automatically when closed, so you don't need to look back and check when you leave the house.
In terms of safety, the infrared fill light projector and the high resolution infrared camera work together and the modules meet high standards, the brand claims to be "financial level". Preventing unlocking with using video, photos and head molds. In general, the facial recognition error rate is less than 0,0001%.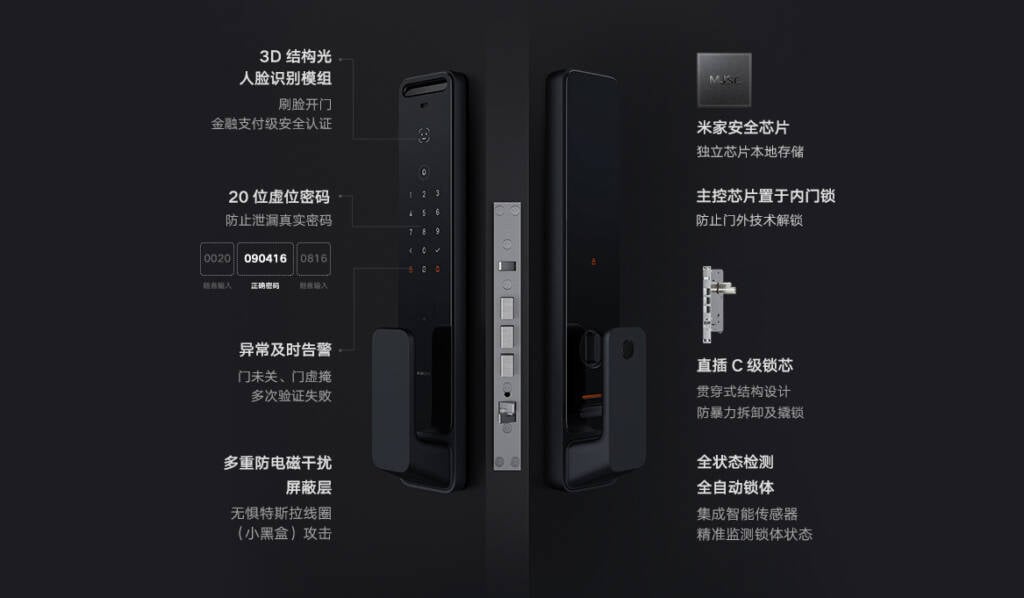 In addition to facial unlocking, the Xiaomi smart lock with facial recognition also supports five unlocking methods: fingerprint, password, one-time cycle / password, Bluetooth and key.
It can also be connected to smart homes and, with a Bluetooth gateway, can remotely receive real-time information from the Mijia app and check the status of the lock; at the same time, it supports Wi-Fi protocol and can also receive information remotely directly via Wi-Fi.
Finally, in terms of battery life, the Xiaomi Face Recognition Smart Door Lock uses 10 AA batteries with a long autonomy of 6 months. In addition, the bottom of the front panel supports emergency power supply with USB Type-C port which can be temporarily powered by a power bank.
MI XIAOMI 360 ° Home Security Camera 2K Pro
1 used by 65,34 €
8 December 2022 2: 16

Amazon.it
Price updated on: 8 December 2022 2:16